The Thrill of Galician Seafood
If your holiday in Spain takes you through Galicia, Spain's northwestern-most region, certain elements are guaranteed: spectacular views of the Atlantic coast, exceptional religious architecture, and access to the country's finest seafood. Galicia's seafood is so delicious that the mere addition of 'de Galicia' to any seafood dish's title is generally considered to be a sign of guaranteed quality in the rest of Spain.
Familiarise yourself with the ocean's bounty with a visit to any one of Paradores' luxury and historic hotels around the region, all of which boast dishes made from the very freshest catch of the day.
Traditional staples
Due to its location right on the Atlantic, Galicia has always been a region populated by those who lived on the ocean and depended on its waters for their food; the result of this connection is a region steeped in great culinary traditions developed over the centuries.
To get a taste of this most traditional flavour, any visitor to Galicia should seek out a bowl of caldeirada de pescado, a fish stew that was traditionally eaten by sailors, but which is now a beloved regional staple. Accompanied by classics like cod on toast with caramelised onion, it makes for a perfect treat on a cold day, and can be enjoyed at Parador Pontevedra, where its Enxebre -Galician Paradores' in-house, gastronomic spaces featuring the finest local cuisine- boasts this and other classic seafood treats.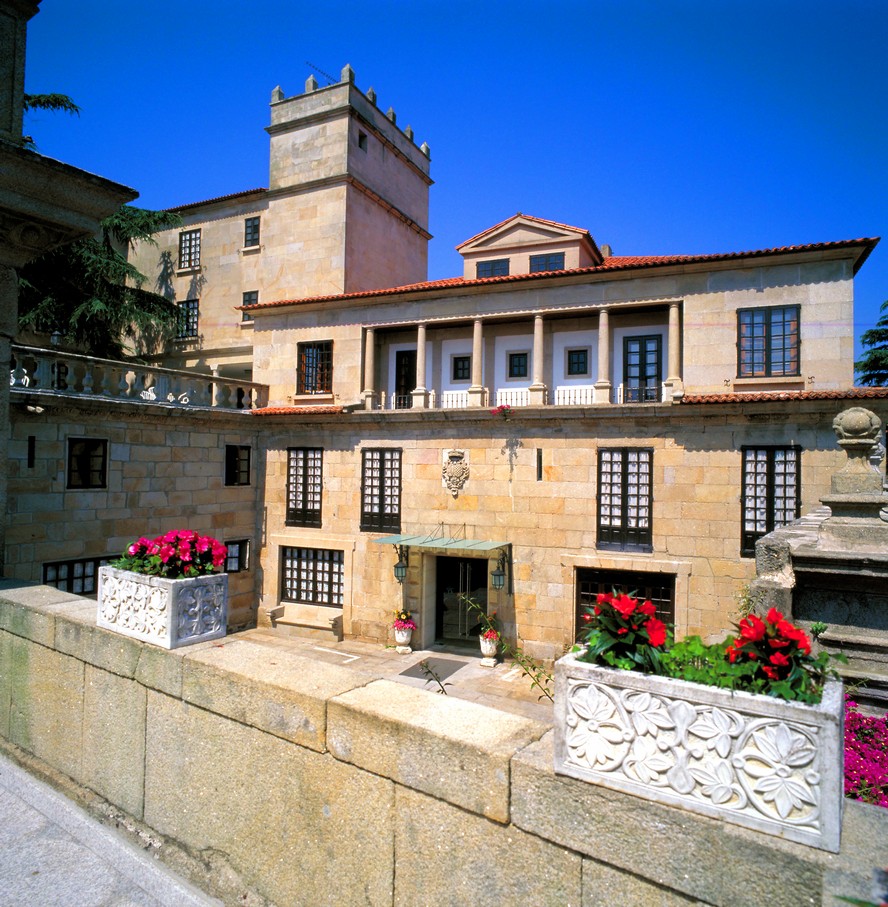 Savour some classic seafood treats at Parador Pontevedra
Seafood is so integral to Galicia that even inland regions have their classic recipes. Parador Monforte - a former palace and monastery - is surrounded by vineyards, not ocean waves, but its baked cod served over sautéed vegetables and raisins is a treat like no other.
Regional treats
Naturally, no visit to Galicia is complete without pulpo á feira (octopus and potatoes dressed with olive oil and paprika), perhaps the region's most famous dish. Traditional served simply, on a wooden plate, this delicacy is eaten with bread and a bit of tinto; an especially good spin on this dish is served at Parador Santiago de Compostela, in the very heart of Galicia's capital.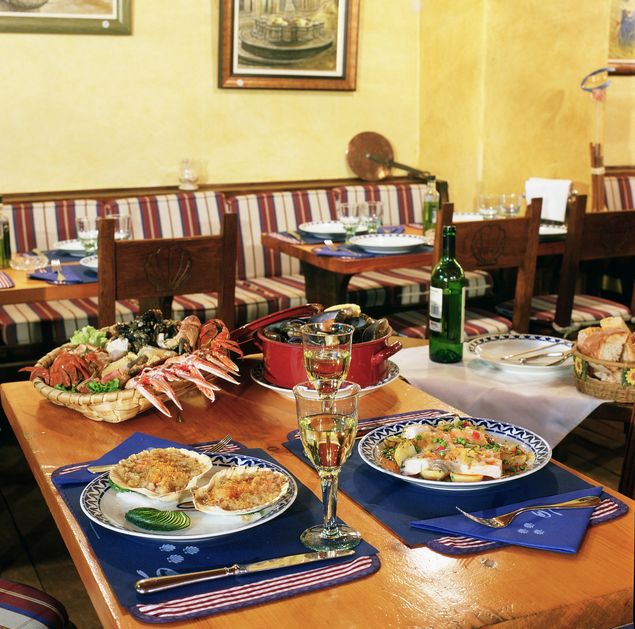 A feast for the senses at Parador Santiago de Compostela!


If you truly wish to treat yourself, however, head to elegant Parador Baiona -located within an ancient coastal fortress- for the region's famous fresh lobster, perfectly accompanied with local Albarinho wine, or perhaps some grilled or baked scallops, caught right on the shoreline.
Ready to discover the best of Galicia's seafood? Contact Paradores to book your visit today!