Three Religious Festivals you don't want to miss!
Spain's heritage is rich with religious festivals. Filled with traditional food, music and ceremonial rituals, the festivities are both joyful and solemn. The Spanish know how to throw a party, so here are three festivals not to be missed!

The Road to the Shrine of El Rocio

Dating back to the 13th century, in the small village of El Rocio, a hunter discovered a statue of the Virgin Mary in a tree. A chapel was built, and the site immortalised. In the 19th century, crowds began to come at Pentecost to pay homage to the sacred spot. The event has grown, and entire villages now make the pilgrimage together, walking for hundreds of kilometres to see and touch the figure of the famous saint.

Most pilgrims arrive the Friday before, and stay until the following Tuesday. Parador Mazagon is the closest luxury hotel and the perfect distance to take part in the festivities. Guests witness the trek of thousands of Spaniards all dressed in traditional costume and singing flamenco. Their spirits are festive. However, most stay in the Wild-west style town of El Rocio, laying their heads anywhere they can, bursting into impromptu parties, horse races, and competitions. At Parador Mazagon, you can enjoy the outpouring of colour while still getting a good night's sleep.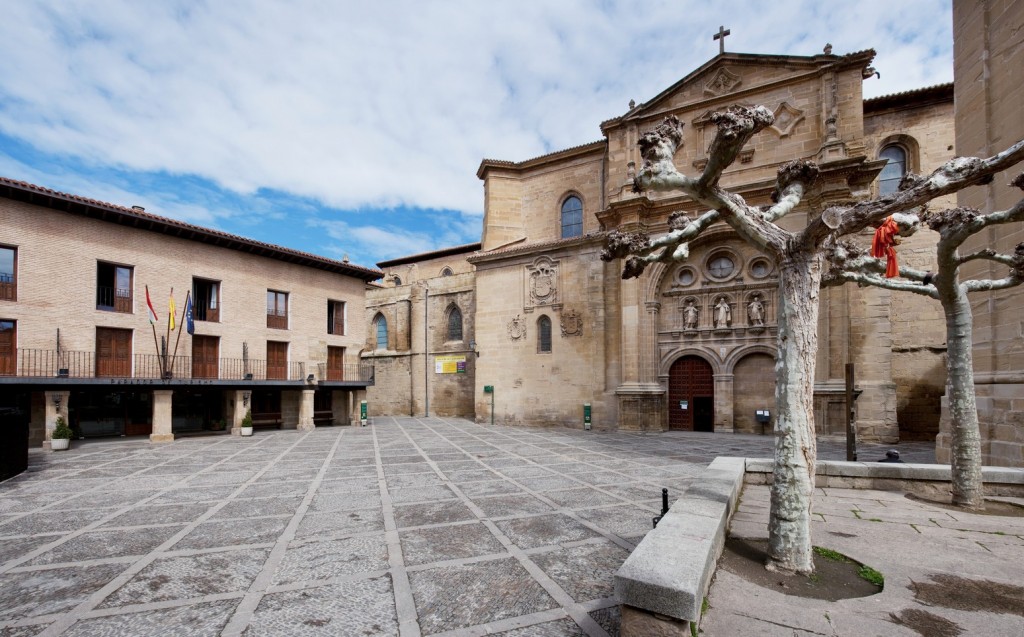 Parador Santo Domingo de la Calzada
The Fiesta del Santo

The five day festival Fiesta del Santo takes place in May and celebrates the patron saints of Santo Domingo de la Calzada. A colourful midday parade inaugurates the celebrations. Over the next five days, the townsfolk prepare plenty of activities and delicious food.

The festival is filled with energy and joy, drawing pilgrims and guests out to celebrate. Centrally-located Parador Santo Domingo de la Calzada is the perfect place to call home while you explore the traditions and rituals of this spring festival.

The Pilgrimage of the Virgin de la Cabeza

According to legend, a portrait of the Virgin Mary was brought to Spain and placed atop a small mountain in Jaen. In the 13th century, a shepherd with a paralysed left arm found the portrait, and he was miraculously cured. He told the villagers what had happened, and they built a church in that exact spot.

Nowadays, on the last weekend of April, people flock from all over to celebrate the miraculous event. Arriving on Saturday, dressed head-to-toe in Andalusian garb, the party begins. They spend the night singing and dancing and celebrating in front of the Sanctuary dedicated to the Virgin Mary. On Sunday, they start the procession up to the image of the Virgin herself.

Parador Jaen sits right in the city, so staying here means immersing yourself in an Andalusian tradition.

Want to hear about other religious festivals? Leave a comment below!