Three must-visit special beaches in Tenerife
Summer, that time of the year that we are all expecting all year long. On summer everything is prettier, warmer and more charming and of course, the beaches in Tenerife and our amazing Parador de las Cañadas del Teide are no exception. With an indoor pool, stunning surroundings and a terrace from which to admire the views, the Parador will be more than happy to welcome you in and make you feel like at home.
If you are looking for the perfect destination to spend your holidays in Spain, while enjoying the perks of the Canary weather, beautiful landscapes, relaxing environment and a beautiful hotel, Tenerife is the ideal spot to enjoy this and much more. Many beautiful, fun and peaceful beaches are available for you to enjoy and relax at this paradisiac island, and even though some distances may be a bit long, the ride is definitely worth it to discover the natural wonders that Tenerife has to offer.
Playa Jardín
Playa Jardín, a truly breathtaking black-sand beach with 240 meters long and 40 meters wide and surrounded by a spectacular natural landscape with many gardens and numerous plant species, waterfalls and small stone caves. Designed by the artist César Manrique, the complex of playa Jardín is formed by playa jardín, playa chica y Punta Brava and is located in Puerto de la Cruz in the island of Tenerife.
Shopping, sunbathing, taking dips in the water and tasting great gastronomy are just some of the things that you can do in this beach. Besides it is also possible to visit the Loro Parque (zoo theme park) which is extremely close to the beach and a great place to go with kids.
Being an urban beach, it counts with all the necessary public services such as trash cans, bathrooms, showers, hammocks and parasol rental, parking and others... you will find everything you need.
Playa Jardín lays 45km away from the Parador de las Cañadas del Teide and it is definitely worth the ride. To get from the Parador to Playa Jardín it takes approximately 1 hour by car through the TF-21 road.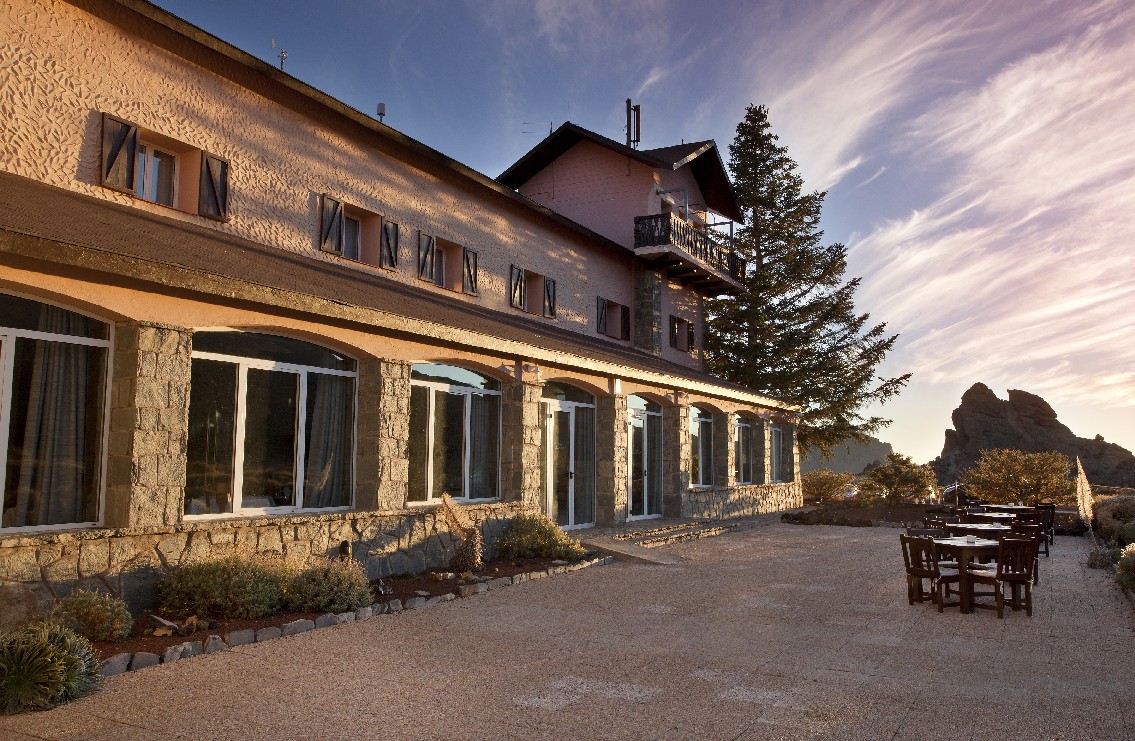 Playa del Duque
In the area of Coast Adeje you will find the charming playa del Duque, a crystalline water and gray sand beach that will take you into a parallel world of peace, enjoyment and relaxation. The long promenade that goes through this beach connects it with 8 other beaches that you can visit if you are in the mood to explore.
Playa del Duque offers the best of both worlds, a peaceful environment and entertaining surroundings, with many exclusive shops, restaurants and all the services you need such as hammocks and parasol rental, parking, showers, bathrooms and bars.
Your only worry will be to put on enough sunscreen and take refreshing baths in the water every once in a while. And don´t forget to have a good breakfast at the Parador before heading to the beach!
The easiest way to get from the Parador de las Cañadas del Teide to the Playa del Duque is by taking a ride of approximately 1 hour through the highway TF-38.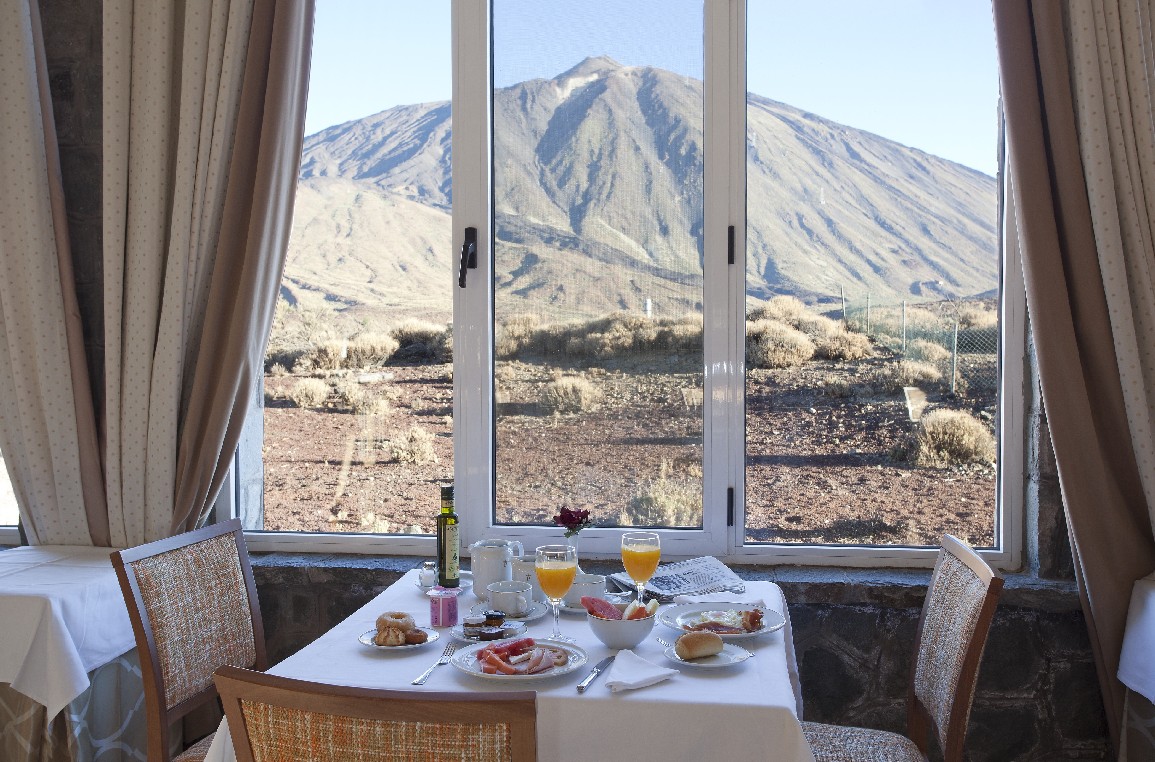 Playa de las Américas
The complex of Playa de las Américas is live in all senses. The perfect place to have fun and enjoy the live of the Canary Islands and then escape to the Parador de Cañadas del Teide and relax at the peaceful environment, fun and relaxation, all in the same island.
The crystalline water and gold sand and the facilities around the complex make this the perfect beach if you are travelling with the family. It offers the possibility of playing golf at the Las Américas golf course, with 18 holes and awesome views, practicing water sports such as water ski or windsurf and also entertaining options for the children.
Playa de las Américas is located 45km away from the Parador de las Cañadas del Teide. By taking the TF-21 and the Carretera General/TF-51 you will get to Playa de las Américas in approximately one hour by car from the Parador.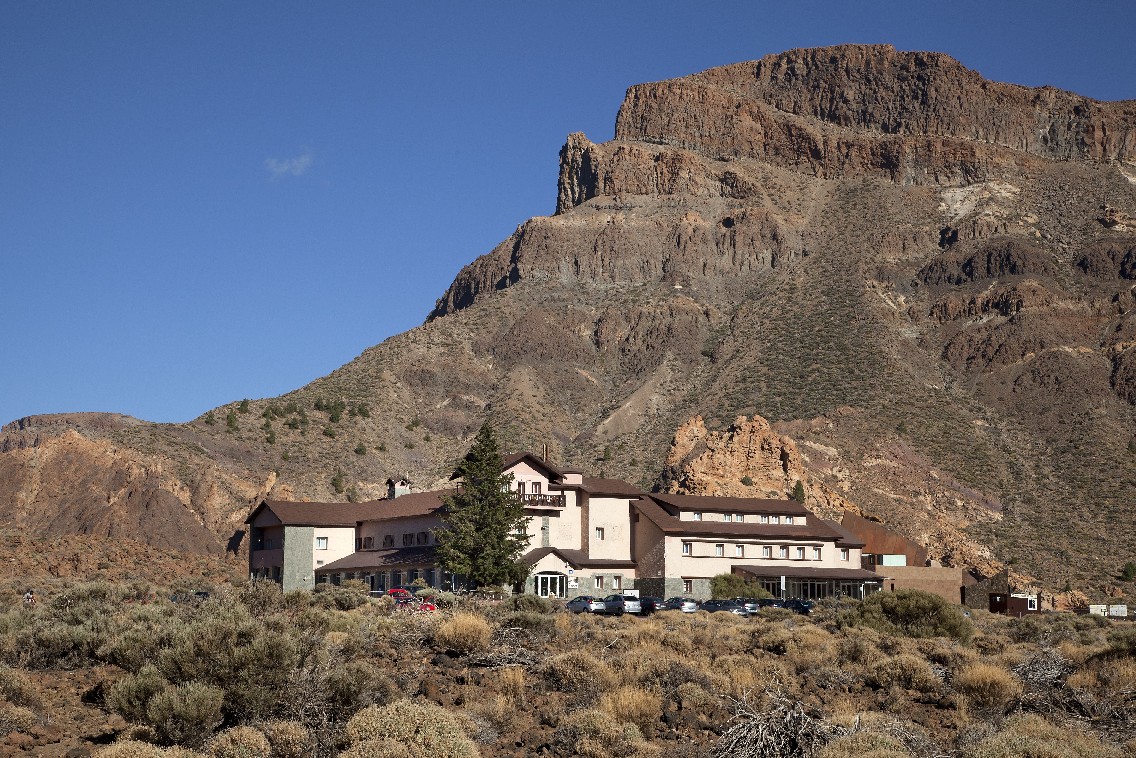 So are you ready to come to Tenerife and explore these beautiful beaches and many more? Then don´t hesitate, book now at the Parador de Cañadas del Teide and start exploring this paradisiac volcanic island with great ambiance and summer weather almost all year long!
Book now at Parador de las Cañadas del Teide