Three Days of Imperial Glory in Toledo
Toledo has always been one of Spain's most elegantly distinct cities, with narrow, winding streets touched by the influence of the three cultures that shaped its development.
Make the most of your holiday in Spain with a three-day visit to Parador Toledo, the traditionally Castilian hotel that is a perfect spot from which to discover monuments like the famous Alcázar, view works by El Greco, and tour the neighbouring Royal Estate of Aranjuez. Breath-taking architecture, iconic art and palatial escapades: with Paradores' luxury and historic hotels, your three-day getaway to Toledo is sure to be a delight!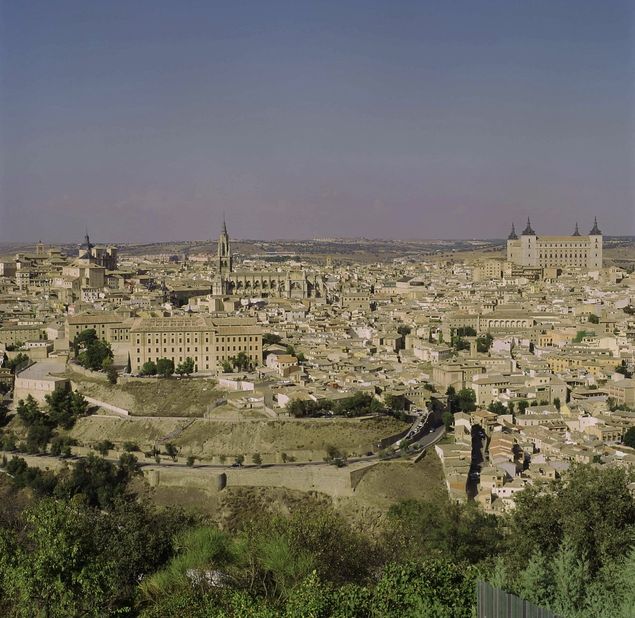 The view of Toledo from the parador
Belltowers, cupolas and minarets
Use your first day in the Imperial City to immerse yourself in the three cultures -Muslim, Jewish and Christian- that have played such an integral role in its history. Key sites include the world-famous cathedral (a Gothic wonder), the delicate Santa María la Blanca Synagogue (which dates back to the 13th century and features eclectic, Arab-influenced architecture), and the Cristo de la Luz Mosque (a repository of exceptional Islamic art).
Later, check out the El Greco Museum, which pays homage to the Renaissance master and currently features a retrospective of his works to celebrate the 400th anniversary of his death. Nearby you'll find the Alcázar, Toledo's most iconic building, an imposing former Imperial residence.
End the day right with a traditional Castilian dinner at the Parador: stuffed partridge, roast lamb, or classic pisto manchego (a regional spin on ratatouille) make up a perfect reward after a day of extensive touring.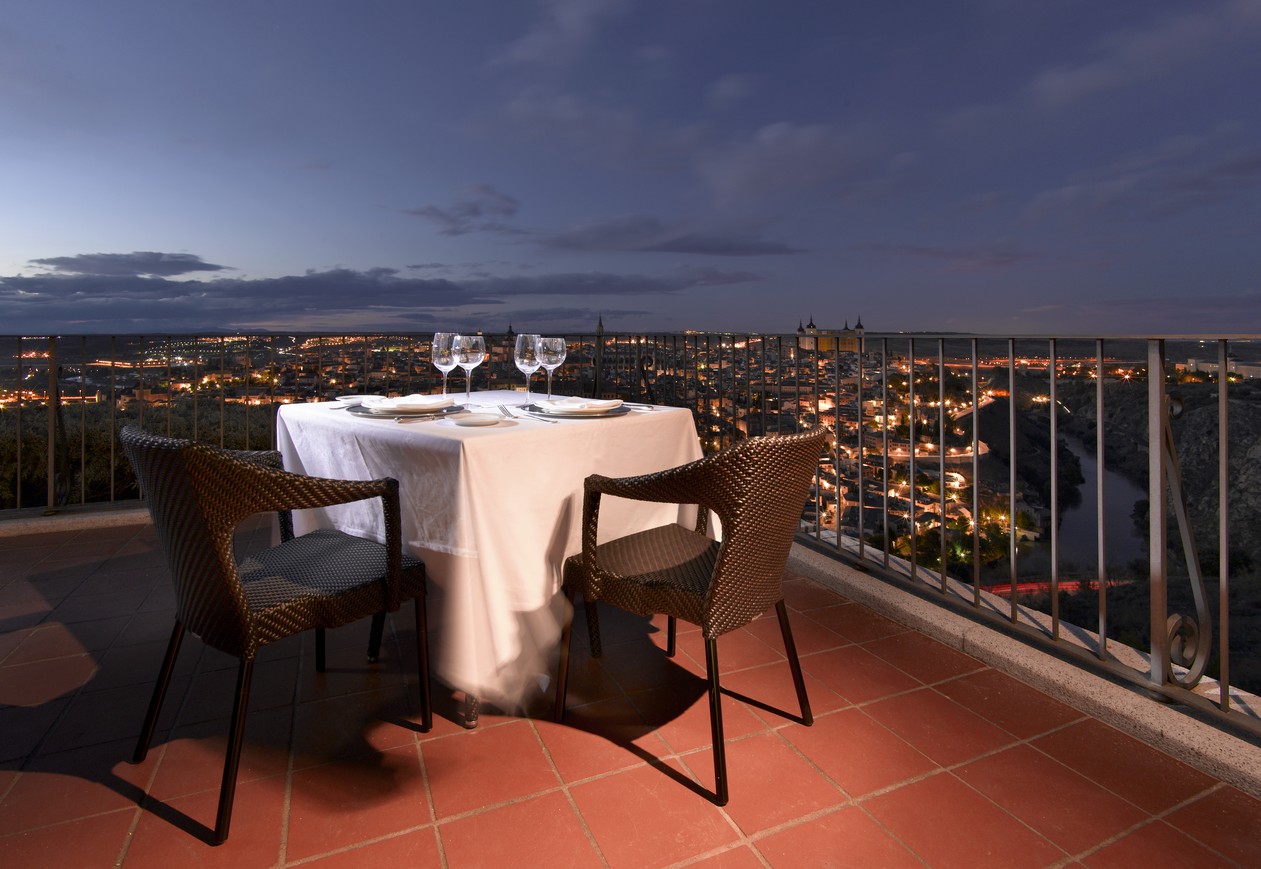 The lights of Toledo
Riverside charm and royal whimsy
Use the second day to explore the countryside surrounding Toledo. Start off in the former Jewish Quarter before following the old defensive walls out of the city. One option is to take the Paseo de la Vega and check out the statues of former monarchs lining the path. Later, head to the banks of the Tagus River for chilled wine at a waterside terrace, or go for tapas in the Santa Teresa neighbourhood.
On your final day, enjoy a breakfast buffet at the Parador prior to travelling the short distance to Aranjuez, home to the Royal Palace of the same name. You'll fall in love with its expansive gardens, charming baroque palace, and amusingly symmetrical old quarter, built at the height of the 18th century.
Ready for your three-day getaway? Contact Parador Toledo today!