A Three Day Escape to Noble León
Located in north western Spain, León is one of the country's most historic cities and a delightful UNESCO World Heritage Site that is well-worth visiting during your holiday in Spain.
Enjoy a three-day escape to this charming Castilian capital and discover its numerous charms, all from the comfort of Paradores' luxury and historic hotels' outpost in the city, elegant Parador León.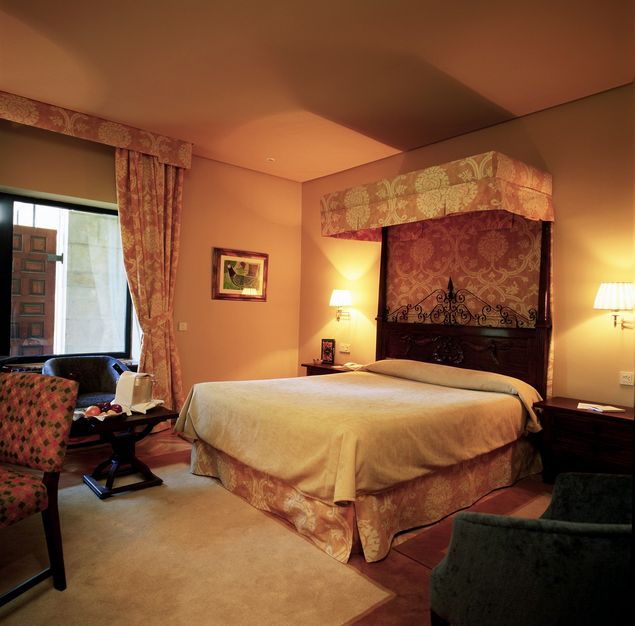 Indulge in the comfort of Parador León
The perfect getaway
Spend your first day in the city retracing its noble history while discovering its Old Quarter. Start off at the cathedral, one of Spain's most beautiful examples of Gothic architecture. Afterwards, drop in on San Isidoro Basilica, a Romanesque wonder that is home to the funeral chapel of the Kings of León, exquisitely decorated with 12th century murals. After a visit to the Renaissance Los Guzmanes Palace, check out the Húmedo neighbourhood for some traditional tapas.
Devote your second day to uncovering the city's status as an artistic capital with a visit to the MUSAC, the Museum of Modern Art, whose eclectic building has been awarded the European Union Prize for Modern Architecture. Afterwards, reconnect with Gaudí: first with a visit to the Casa de los Botines and later with a jaunt out to nearby Astorga, home to the Catalan genius's Episcopal Palace. They are two of the only three buildings he designed outside of Cataluña.
On your final day, discover the numerous picturesque and archaeological sites surrounding León, including the ruins of the Astur city of Lancia, the Navatejera Roman Villa site and the idyllic village of Castrillo de Polvazares, which maintains the look of a traditional northern town.
Lodging in luxury
Take in all that León has to offer from your home away from home at Parador León, also known as the Hostal de San Marcos. Dating back to the 16th century, this palatial building has served all sorts of different functions over its history, including that of a jail for illustrious prisoners including legendary writer Francisco de Quevedo.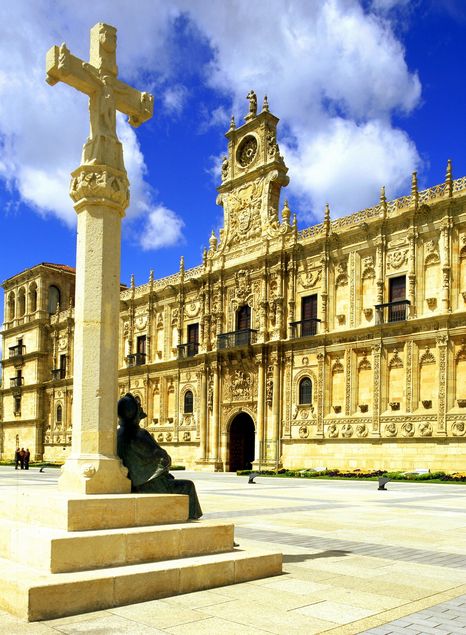 Join him as he contemplates the beauty of the Parador
Today its stately rooms play host to far more comfortable guests, who use it as their base to discover this magnificent city and to enjoy the very best of its regional cuisine at the Parador's restaurant. With classics like León black pudding with country bread and Riaño beef sirloin with sweet and sour figs and chestnut purée on the menu, you'll be sure to enjoy an unforgettable meal.
Ready for your three-day escape? Contact Parador León today!