Terrace Treasures Found in the Luxury Hotels of Spain
In sunny Spain, both citizens and tourists love spending time outside. One of the main meeting places are the terraces available in the numerous bars and cafés that line the streets and plazas. Visitors from colder climates often comment on how much they enjoy relaxing in the fresh air while having a beer and socialising.

Luxury hotel chain Paradores reflects this terrace tradition. They often try to incorporate one into their establishments. Parador Nerja, Parador Hondarribia, Parador El Saler and Parador Toledo are all fine examples of this feature.
Parador Nerja

This amazing seaside parador is famous for its beautiful outside patio. This exclusive hotel sits atop a dramatic cliff, overlooking the beach and the sea. In fact, guests can access the beach via a nearby lift. The proximity to the beach means the views are breathtaking.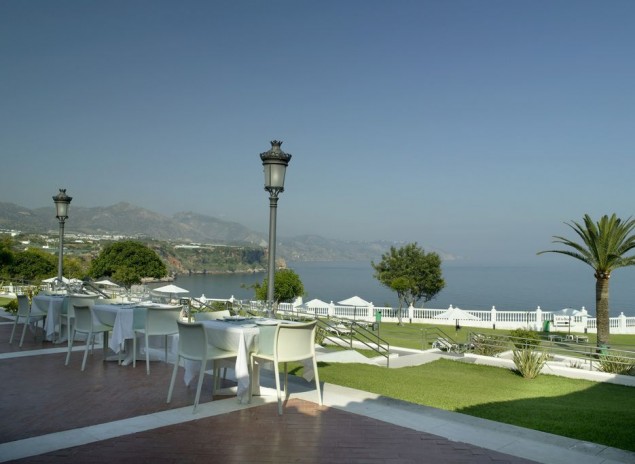 Parador Nerja
Visitors love to sit outside on Malaga's many sunny days and enjoy a drink. Those who wish to sample local cuisine can order "maimones", a scrumptious garlic soup. Fried fish and a delectable swordfish with an orange glaze are also specialities of the region.
Parador Hondarribia

This splendid 10th century castle is located in a cosy village in the Basque country. Thanks to its coastal location, it offers stunning views of the sea. For that reason, sitting on its outdoor café and restaurant is a treat for any guest at the hotel.

Parador Hondarribia
Parador El Saler

Guests often come to this magnificent parador to enjoy its world-renowned golf course. In fact, this amazing 18-hole golf course is considered by many to be one of the best in the world.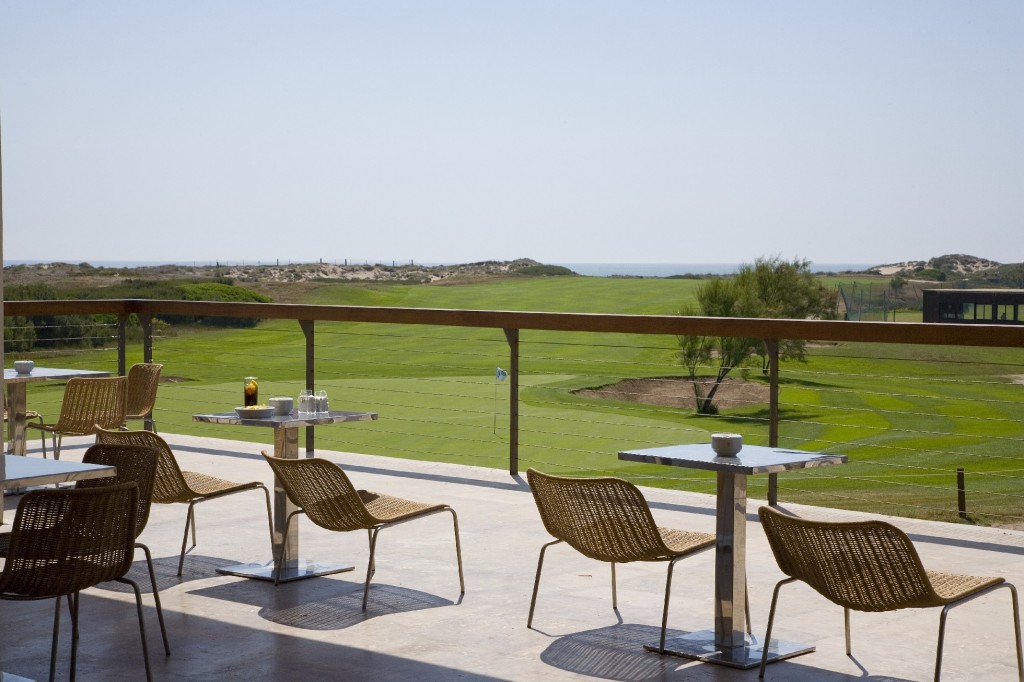 Parador de El Saler (Valencia)
Whether a golf enthusiast or not, everyone enjoys the terrace overlooking the green. The chef's recommendation is the paella, perhaps one of Spain's most famous dishes. It originated in the Valencia region, close to El Saler, so the recipe is loyal to its beginnings.

Parador Toledo

This luxurious reformed manor house enjoys a privileged position atop the Cerro del Emperador, The Emperor's Hill, and next to the Tajo river. On warm days, visitors enjoy sipping drinks at its outdoor café, which overlooks the medieval city of Toledo. Whilst enjoying a drink or some tapas, guests can gaze at Toledo's impressive Cathedral, its Jewish synagogues and enormous stone fort.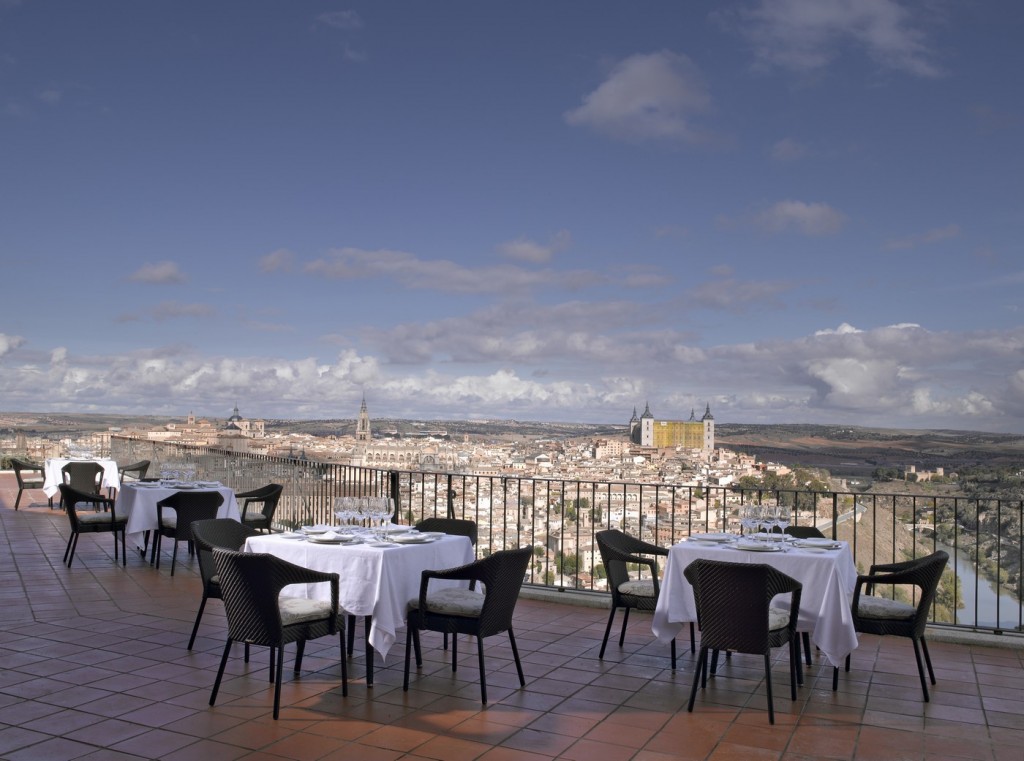 Parador de Toledo (World Heritage City)
From which outdoor terrace would you like to enjoy the view?