Take a Trip Back in Time at Oropesa's 'Medieval Days'
A holiday in Spain provides the perfect opportunity to travel back in time and relive history in style and grace, courtesy of Paradores' luxury and historic hotels.
Drop in on exceptional Parador Oropesa, the grand castle that was once the ancestral home of the noble Álvarez de Toledo family, in order to experience the village's Medieval Days. This annual festival revives the best of the past by way of one of the country's largest medieval markets, jousting competitions, theatrical events, parades, and all sorts of diversions.
A unique event
Currently celebrating its 26th edition, Oropesa's 'Medieval Days' are held each April, congregating over 30,000 visitors who take part in a wide variety of historically themed activities in this delightful village, hardly altered by the passage of time.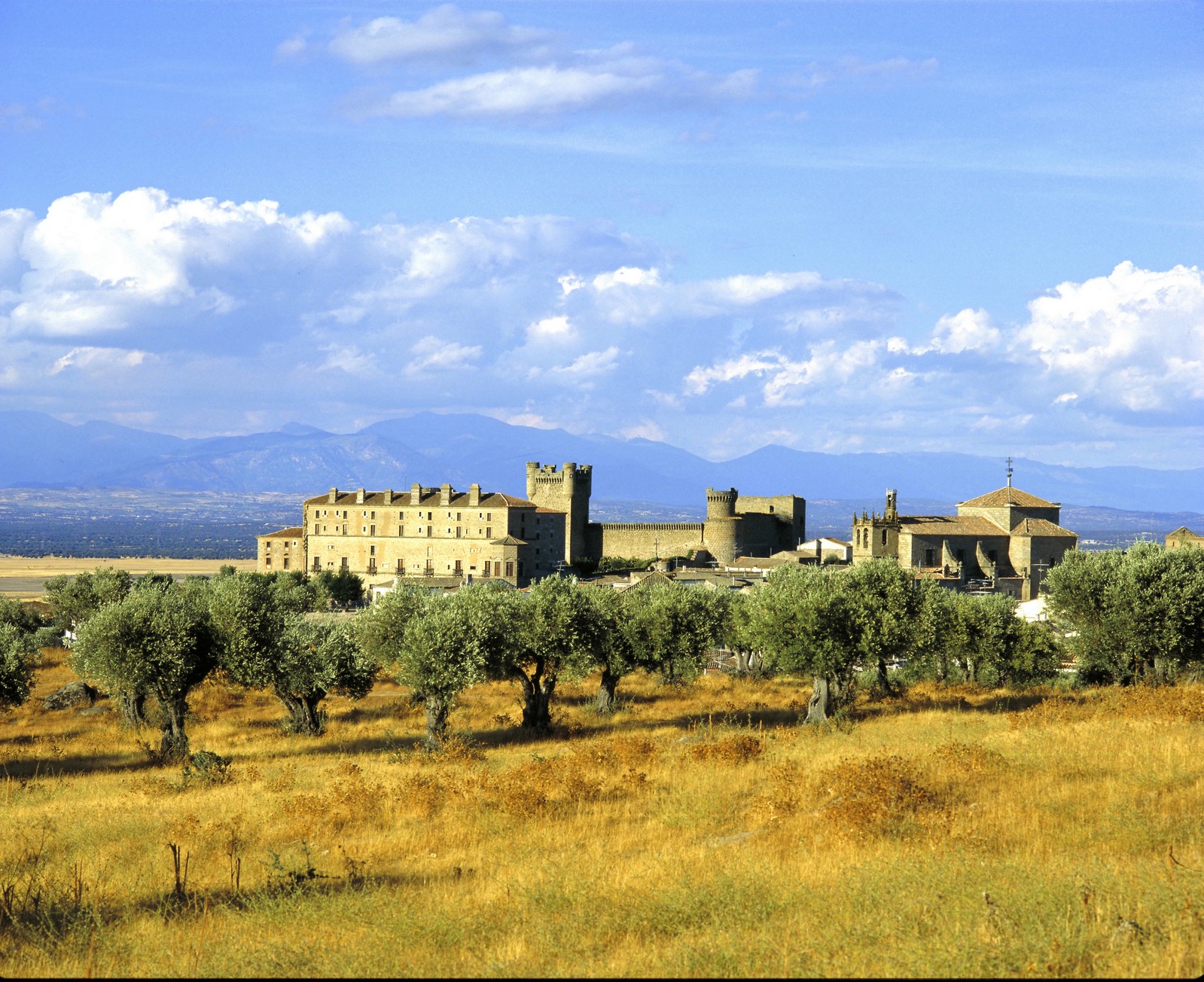 The stunning surroundings of Parador Oropesa
Daring knights, swooning princesses, noble lords and ladies parade the village streets as countless musicians play music from a bygone time and local artisans sell their wares in one of Europe's most impressive medieval markets, where one can acquire everything from swords to precious jewellery and exotic perfumes made with herbs and spices.
This year's celebration, which has been designated an Event of Interest by the regional government, will place special focus on the music of the era, with concerts scheduled throughout Oropesa, and all in the shadow of its grand Parador.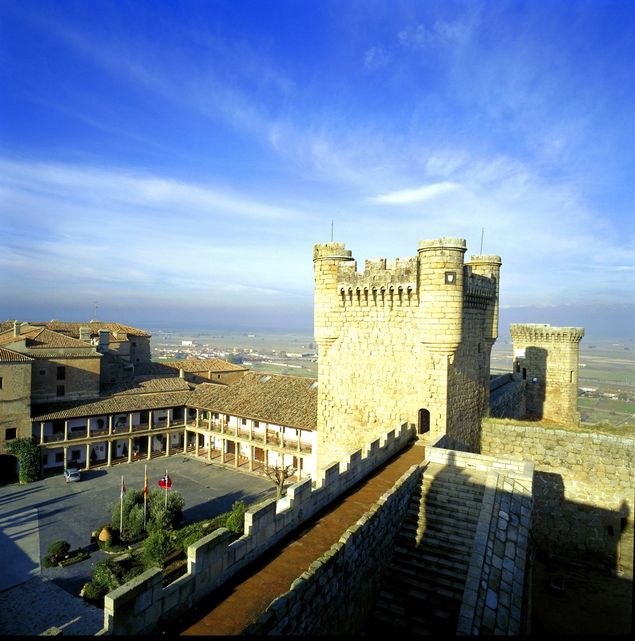 Step back in time this April at Parador Oropesa
Reliving the past in style
Parador Oropesa is one of the Paradores network's finest locations; set within the towering castle that was once home to the local Counts. Immerse yourself in the area's medieval history from the very minute you awake in its elegant rooms or as you wander its stately halls, and take in the sheer grandeur of the views it offers of the stunning Gredos mountain range in the distance.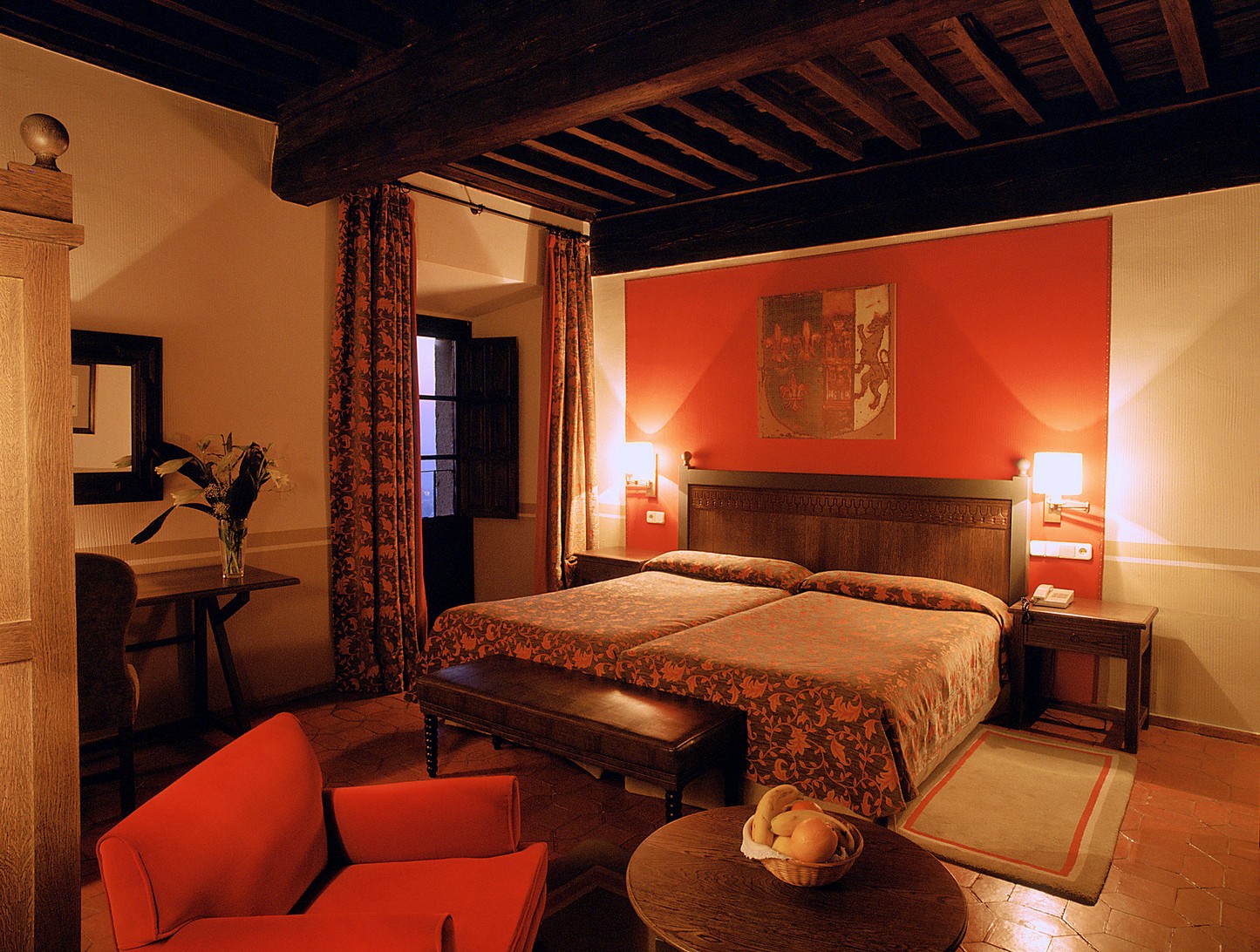 Live like nobility while staying at Parador Oropesa
The Parador offers a special 'Medieval Days' weekend package between the 24th and 26th of April, including a two-night's stay, dinner on Friday, breakfast buffet and dinner on Saturday, and the breakfast buffet once again on Sunday, guaranteeing that you'll be in the very best of spirits as you experience this unique event. With local delicacies like kid goat and lamb, migas del Arañuelo (fried breadcrumbs), cochifrito (fried suckling pig with tomato, egg, saffron and white wine) and marzipan, marquesitas (almond cakes) and cortadillos (anisette cookies) from Cazalegas on the menu, the meals are sure to be a delight!
Contact Parador Oropesa to learn more about its 'Medieval Days' package and book a weekend escape into the past today!