Take on Toledo's Top 5 Must See Sites!
Toledo, the Imperial City! No holiday in Spain is complete without a visit to this dreamy city on a hill, home to the Alcázar, El Greco and the scrumptious local marzipan.
Make your visit complete with a stay at one of Paradores' luxury and historic hotel's finest locations. Parador Toledo boasts some of the best views of the city... And while you're here, make sure that you don't miss the city's other must-see wonders!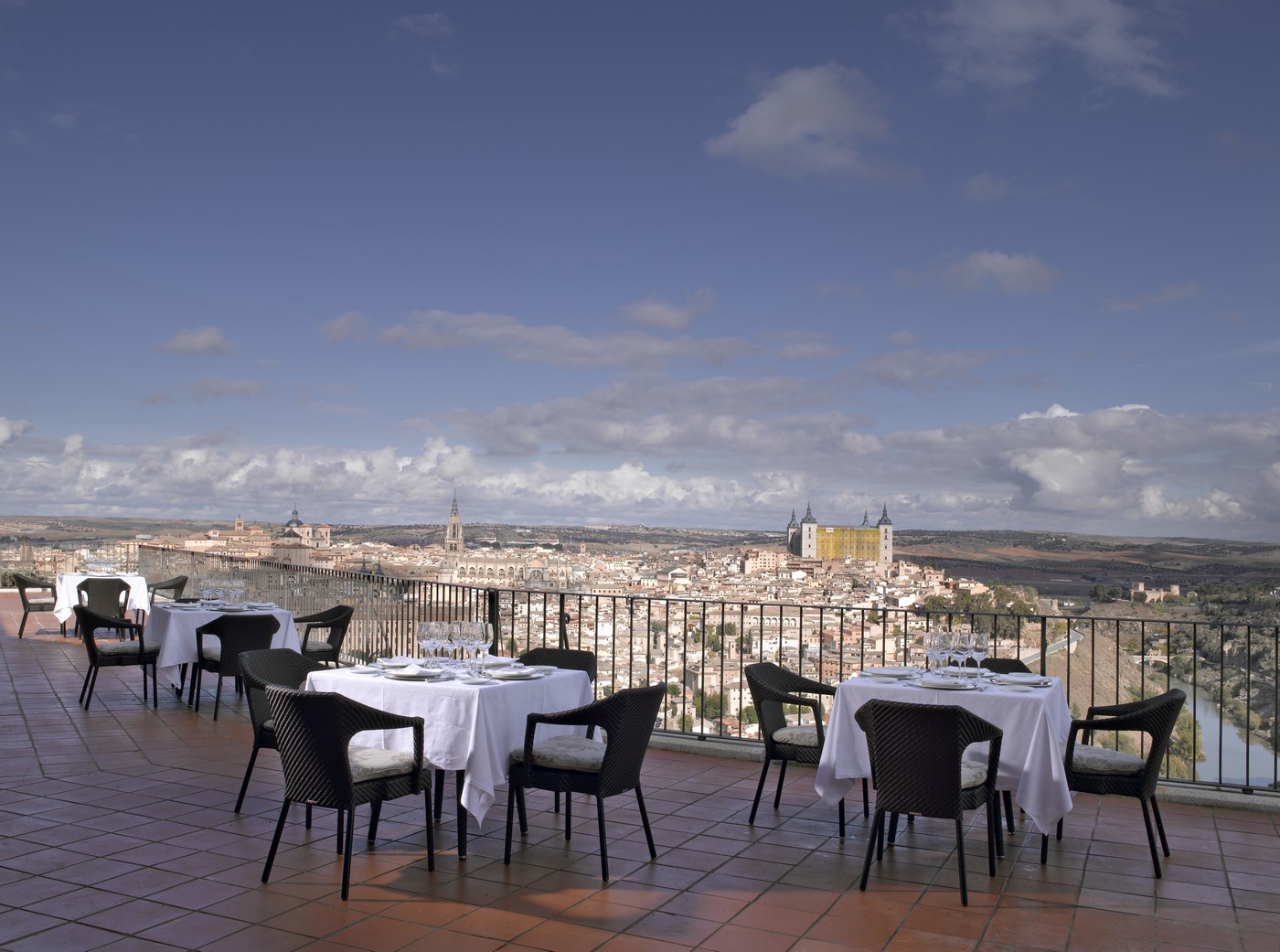 The view of the Alcázar from the Parador
The best of the Imperial City
Start your visit off at the Mirador del Valle, a pronounced section on the other side of the Tagus River that lays the entirety of the city before you. Take in this UNESCO World Heritage wonder as El Greco would have seen it, with the cathedral and the famous Alcázar dominating this impressive panoramic vista.
Later, cross the river and discover Toledo's cathedral, considered to be Spain's finest High Gothic building, with soaring vaults and Mudéjar elements. Let your eyes wander across the expansive, florid altarpiece or take in works by Luca Giordiano and El Greco in the sacristy.
Nearby, the San Juan de los Reyes Monastery dates back to the 15th century and was built by the Catholic Monarchs, Ferdinand and Isabel. This stunning building features numerous decorative elements evoking its noble patrons, with the royal seal appearing on the walls and the famous motto, Tanto monta, monta tanto ("Equal opposites in balance") featured in the upper cloisters.
After lunch, check out the Puente de San Martin, the grand, 14th century bridge spanning the Tajo. One of Toledo's most famous landmarks thanks to its fortified towers and elaborate arches, it makes all who cross its span feel like conquering heroes.
A short distance away, the New Bisagra Gate, which is one of the main entrances to Toledo's Old Quarter, reflects both its Moorish origins and its 16th century reconstruction, bearing an enormous shield with the two-headed eagle that certifies Toledo's status as an Imperial City.
Ideal comfort
Feel like an emperor during your stay in the Imperial City by lodging at Parador Toledo, a spectacular hotel with the best views of the unique skyline.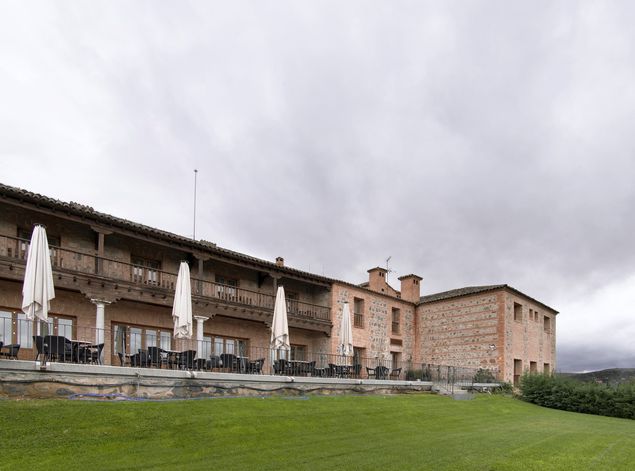 The terrace at the Parador
Take a dip in the pool, enjoy a drink on the terrace and treat yourself to the finest regional cuisine, with stewed partridge, roast lamb and ponche toledano (traditional local cake) on the menu, for an unforgettable visit.
Ready to discover the best of Toledo? Contact the Parador today!