Take in the Jerez Horse Festival
Along with tortilla and flamenco, Spain is internationally renowned for its Andalusian horses, considered to be some of the world's finest. Take advantage of your upcoming holiday in Spain in order to see them up close while experiencing the special thrills of a traditional Andalusian feria at the annual Jerez Horse Festival, which takes place between the 10th and 17th of May.
Dating back over 500 years, the festival is Spain's prime venue for viewing horses on parade while thousands dance flamenco, drink the city's famous sherry and wander amongst the over 250 stands in which regional delicacies are served and live music is played. Paradores' luxury and historic hotels invites you to take part in the festival from the modern comfort of Parador Cádiz, a stunning glass and steel building overlooking the Atlantic Ocean.
Spain's premier horse festival
Dating back to 1491, the Jerez Horse Festival is one of Spain's longest running ferias and undoubtedly the country's most important horse-related livestock fair. The entire city takes part in this week-long event, during which the local fairgrounds play host to over 250 casetas, tents in which locals and visitors alike socialise to the festive sounds of flamenco music.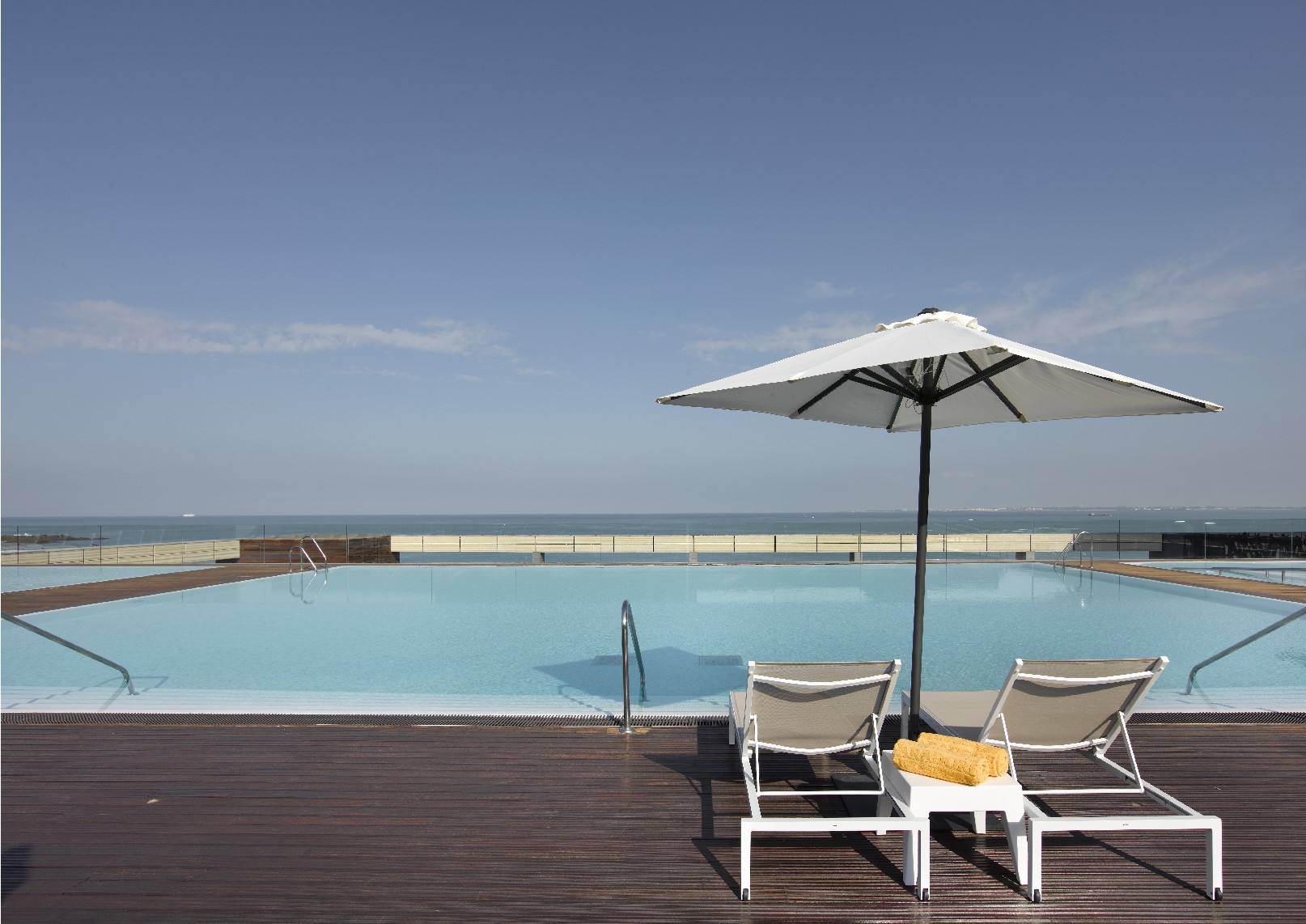 Use Parador Cádiz as your base from which to enjoy the Jerez Horse Festival
Equine events take place in the neighbouring park, but viewing the Andalusian horses up close is no great challenge, as quite a number of attendees use the magnificent beasts to promenade down the Paseo de Caballistas y Enganches (Carriage and Riders' Avenue) while dressed in brightly coloured dresses.
This traditional event is also the perfect spot in which to sample the city's famous wines, ranging from classic fino (dry and delicate), manzanilla (with its delicious floral aroma), amontillado (the treasured, dry, silky ambrosia), oloroso (with its full taste and highlights of walnuts, fruits and almonds), palo cortado (like the amontillado, but curiously sharp), raya (full-bodied and modest), and the stand-out Pedro Ximénez, which is made exclusively with the eponymous grapes.
Fresh ocean breezes
Take in the Jerez Horse Festival from nearby Parador Cádiz, one of Paradores' most exceptional hotels. Located in the heart of the iconic Andalusian city, and just steps from La Caleta beach, Parador Cádiz is a stunning modern building which gleams amongst the countless Baroque buildings in its midst.
Does the prospect of sipping a glass of wine and enjoying a shrimp pancake tapa as you watch the sun set sound ideal? Contact Parador Cádiz to make your escape a reality today!