A Tailor-Made Wedding at Parador Cangas de Onís
Love is in the air at Parador Cangas de Onís, the incomparably romantic former monastery located in the heart of Asturias. Built on the banks of the Sella River and surrounded by the breath-taking Picos de Europa mountain range, this charming spot is an ideal place to spend your holiday in Spain... Or to celebrate an unforgettable wedding!
Make your special day completely unique by celebrating it in this historic spot. Leave your worries behind and give free reign to love in Cangas de Onís. Paradores' luxury and historic hotels take care of everything when you hold your special occasion at their locations!
A unique location
The ancient Benedictine Monastery of San Pedro de Villanueva is home to Parador Cangas de Onís, and it is precisely this unique setting which facilitates the celebration of a wedding within its halls. Rather than shuttling back and forth between locales, here everything can happen under one roof: religious ceremonies can take place in the Romanesque church, while up to seven different halls within the hotel can host a civil affair.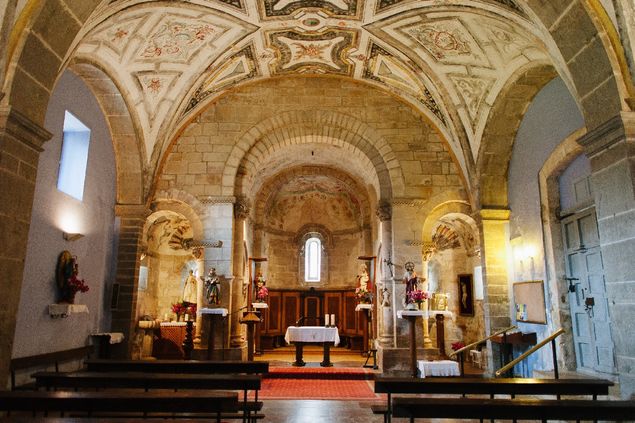 The church at Parador Cangas de Onís
The Parador's versatility lends itself to all tastes, and you'll be able to hold a wedding in strict accordance with whatever theme comes to mind. From rustic affairs to traditional, dream weddings, you'll have no problem hosting everything from sit-down dinners to cocktail or buffet receptions. Entertain your guests in the Monastery's cloister or on the very banks of the Sella. At this Parador, everything is possible!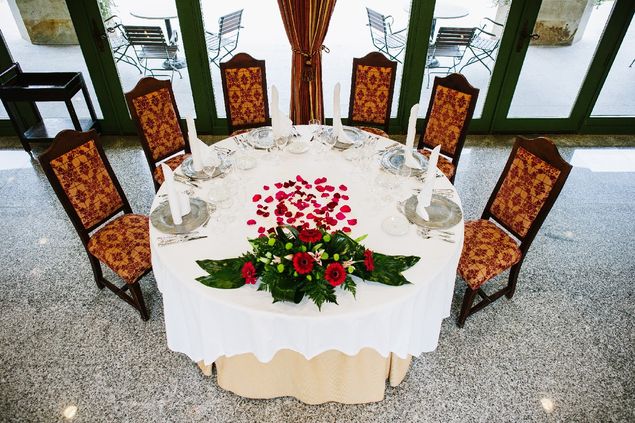 The presidential table at Parador de Cangas de Onís
Customised attention
The Parador never schedules more than one wedding per day -so you won't have to share your special day with any other couple-, and a wide range of in-house makeup artists, hairstylists, stylists and designers are available to help out. Moreover, for no additional cost, the Parador will place a personal assistant at your disposal in order to ensure your exact specifications are met. The assistant will be on hand throughout the big day, making sure that everything is perfectly executed.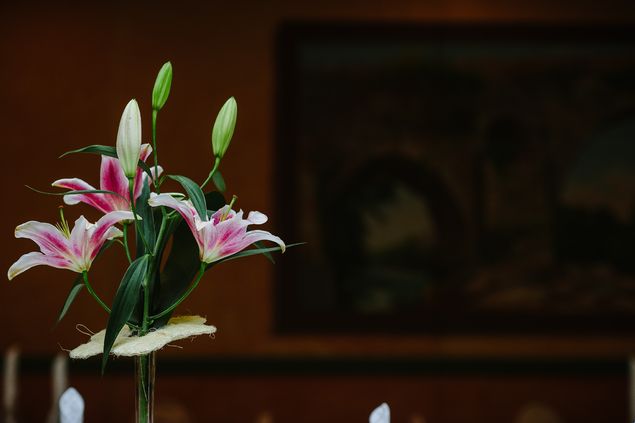 Every detail looked after at Parador Cangas de Onís
At the event's conclusion, your personal assistant will present you with a gift box full of memorable tokens to remember the most important day of your life. It will be a physical representation of an event that will no doubt be unforgettable for you and all your guests.
Looking forward to celebrating your nuptials in this amazing location? Contact Parador Cangas de Onís today!