UNESCO got it right when they declared the three cities of Salamanca, Segovia and Cordoba World Heritage Sites and this summer with Paradores luxury and historic hotels, you can easily make any three (or all three!) your holiday destination.
Whether you're seeking to venture to Segovia to catch a glimpse of the massive Roman aqueducts in all their glory, soak in some Muslim history in Cordoba, or feel like a student in the university town of Salamanca, your holiday in Spain will be one to remember.
Salamanca
Because this city is bustling with students and the Universidad de Salamanca, it makes a nice weekend break from the hustle and bustle of true city life. One of Salamanca's prime features is its Plaza Mayor, comparable to Madrid's Plaza Mayor, where many congregate during the day and well until the night to drink, laugh and socialize.
Parador Salamanca is near and dear to all the action as this hotel is only mere metres away from the centre and all the sights to be seen. The building, with its large windows and French doors, is nestled on the small hill directly to the left of the Tormes River.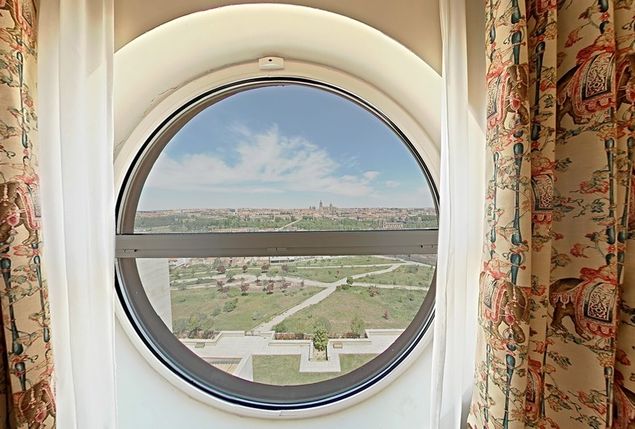 The view from a room at Parador Salamanca
Segovia
The majestic arches of the aqueducts will greet you from a distance once you're in Segovia, but you'll find there's much more to explore in this small town just ninety kilometres away from Madrid. The Alcázar, a large, magnificent fortress, is another main attraction of this quaint city, along with an impressive cathedral and the many, mostly family-owned eateries that line the cobblestone streets.
Parador Segovia is right in the midst of the action with amenities such as a swimming pool to bask in the summer sun's rays as well as a tennis court and a sauna to unwind after a day of enjoying Segovia's sights.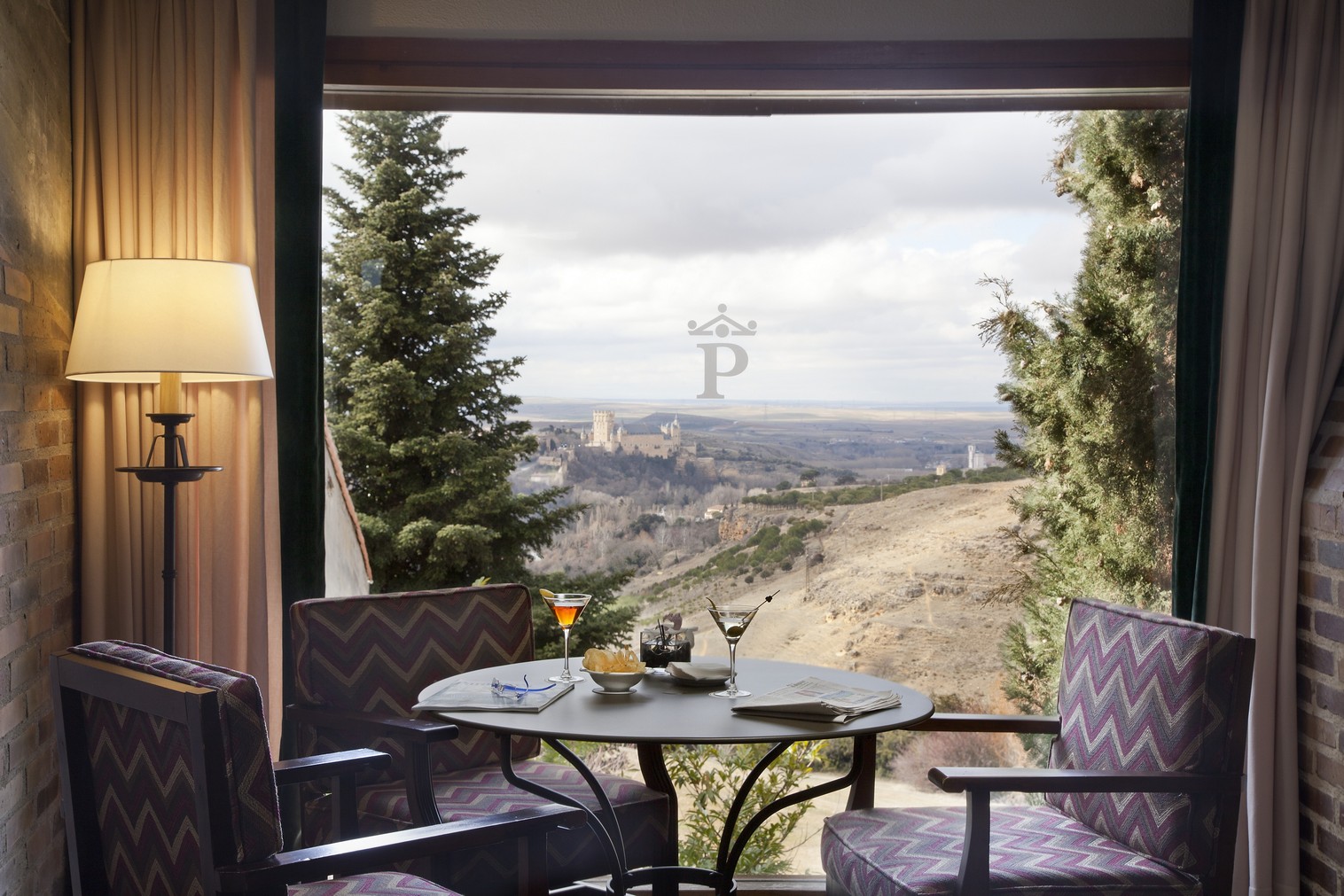 The common area at Parador Segovia
Córdoba
Known for the plethora of Muslim influence, Córdoba is filled with brilliantly beautiful buildings, especially the crowning glory of the city, The Great Mosque. Walk the flower-lined streets of Córdoba and have a break on the patio of any café.
Parador Córdoba also has plentiful treasures for all its guests to enjoy. The delicious cuisine is not to be missed at this hotel. In typical Córdoba fashion, the salmorejo, cold tomato soup, will satisfy your taste buds and leave you craving more.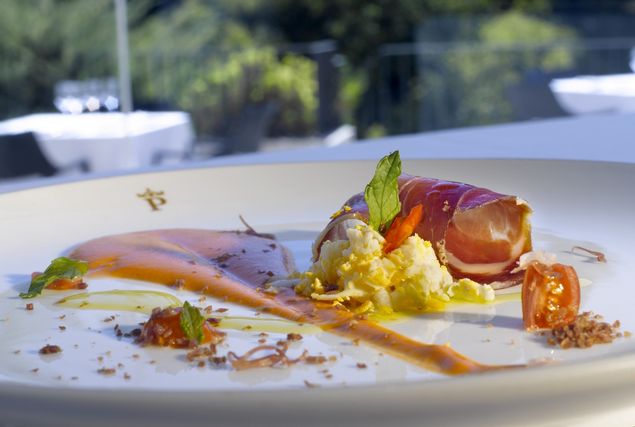 Salmorejo at Parador Córdoba
What are you waiting for? Book your summer getaway with Paradores today!