Step into Game of Thrones at Parador Carmona
After months of speculation, HBO has confirmed that its hit fantasy series, Game of Thrones, will film a portion of its fifth season throughout the province of Seville, taking full advantage of the area's historical fortresses and palaces.
Use your holiday in Spain to familiarise yourself with these epic locations, all from the comfort of Paradores' luxury and historic hotels' location in Carmona, a mighty Arab fortress in which guests can't help but imagine themselves as the fantastic rulers from bygone eras.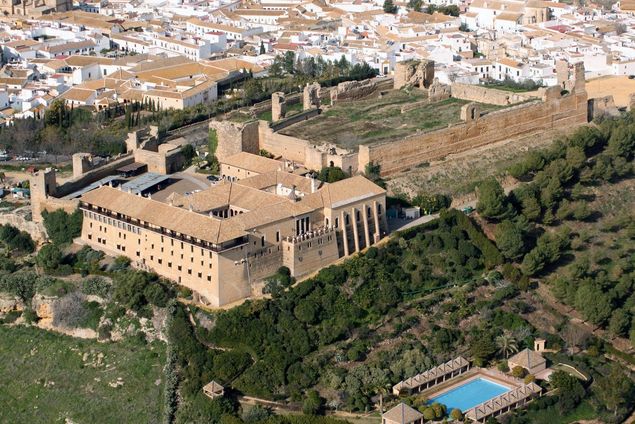 The Arab fortress that is Parador Carmona
The thrills of the Kingdom of Dorne
The sheer beauty of the southern Spanish region of Andalusia has led to it being fought over for thousands of years. Next year the fighting will resume; fortunately it will be purely cinematic! Game of Thrones has selected Seville's Moorish Royal Alcázar to stand in as one of the royal palaces in the Kingdom of Dorne, home to the cunning members of House Martell.
Built by the Almohades Moorish dynasty, the UNESCO World Heritage Site features exquisite mudéjar architectural details and lush gardens. Lose yourself in the Courtyard of the Maidens, where 100 virgins were supposedly presented as tribute to the Moorish rulers each year, or take in the mystic peace of Lady María de Padilla's bathing hall. The countless legendary anecdotes relating the palace's long history as a home to caliphs and kings are sure to overwhelm you during your visit!
A fortress-palace as your home
Take your own trip back into the region's illustrious and dramatic past with a stay at Parador Carmona, a 14th century Arab fortress that dominates the Andalusian landscape located just a short distance from Seville.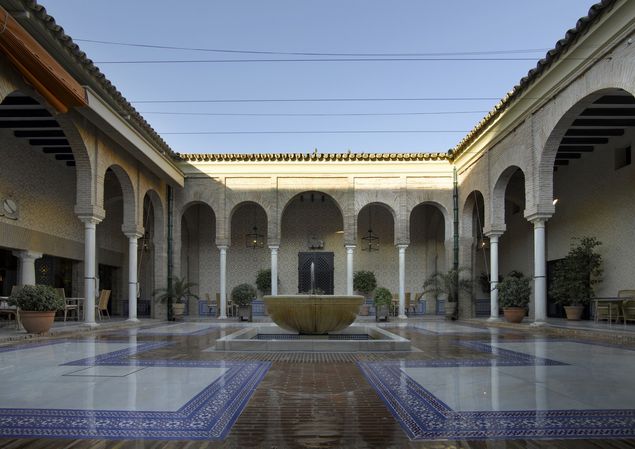 Imagine you belong to House Martell as you wander around the Parador
Over the past 2,000 years, Phoenician, Carthaginian, Roman, Visigoth, Arab and Christian rulers used the expanse upon which the Parador is located to keep a steady watch over their surroundings. You, too, will feel like a king as you awake in this exceptional lodging and take in the views of the swimming pool and the countryside beyond. Enjoy a stroll through the peaceful courtyard or discover the finest Andalusian cuisine in the restaurant, which offers up regional delicacies like ardoria (cold tomato and pepper purée), partridge, and chachipós (sponge cakes soaked in syrup).
Ready to immerse yourself in the world of Game of Thrones and experience the very best of Andalusia all at once? Contact Parador Carmona today!