Spain's Top Five Castles to Spend the Night
Who hasn't dreamt of castles in Spain? Thanks to Paradores' luxury and historic hotels, you can now turn dreams into reality and spend a romantic evening in some of the country's most exceptional fortifications.
Soaring turrets, dramatic moats, imposing guard towers and untold elegance await you in Jaén, Cardona, Sigüenza, Alcañiz and Jarandilla de la Vera. Take your holiday in Spain to the next level with a visit to any one of these top five castles, Paradores one and all!
Noble glories
Topping off the list, Parador Jaén stands out due to its monumental qualities. A former Moorish fortress, it dominates the city from its perch atop Santa Catalina Hill. It features a great mix of Islamic and medieval architecture. With its five towers, incredibly high ceiling and unbelievable, panoramic views of the city, the Guadalquivir Valley and the Sierra Morena mountains, this hotel has been a favourite amongst guests for years.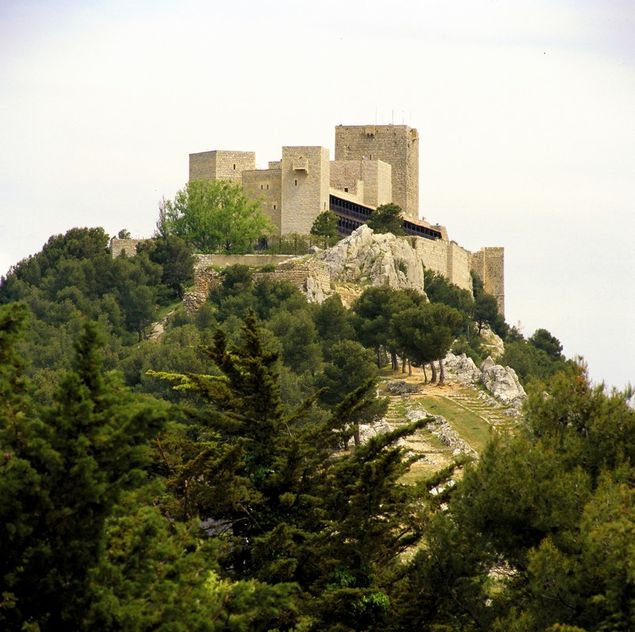 The intimidating walls of Parador Jaén
Dramatic Parador Cardona, meanwhile, takes guests back to the Middle Ages with elegant Gothic elements throughout the fortified site. Dating back to the 9th century, the complex maintains the epic towers and walls that allowed it to resist invaders over the course of the centuries.
Guadalajara Province's Parador Sigüenza, an imposing castle that looms over an idyllic medieval village, recalls the area's ancient splendour. Its hallowed halls were once owned by the town's powerful bishops. Evidence of the regal guests it has accommodated over the years, as well as signs of the many wars in which it has played a role, are scattered throughout this stately building.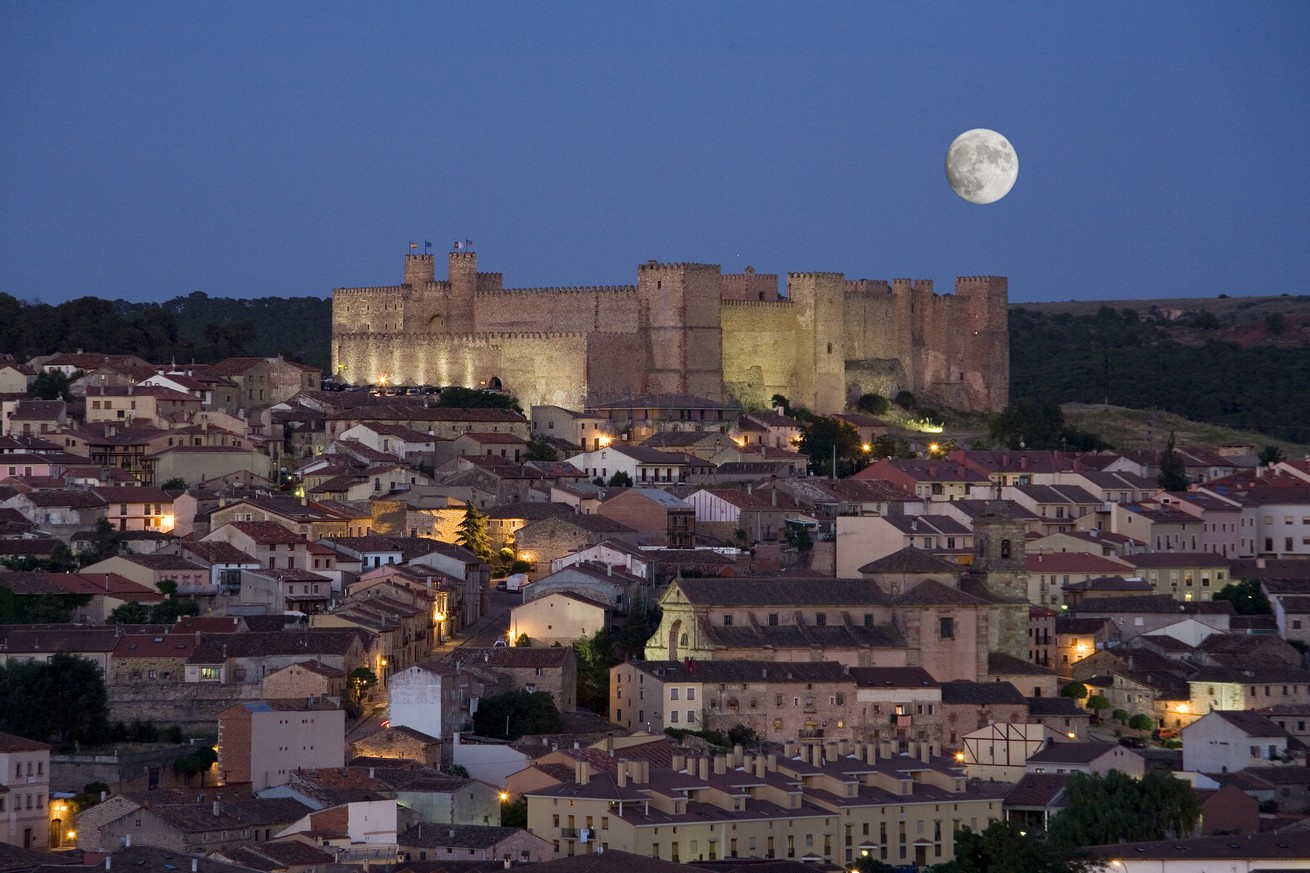 The full moon overlooking Parador Sigüenza and the village
Dramatic splendour
Next on the list is Parador Alcañiz, a 13th century castle-monastery that was the headquarters of the Military Order of Calatrava, a religious militia that played a key role in Spain's Reconquista. Today, the palace's Plateresque and Baroque features provide a special sense of provincial peace and tranquillity in the heart of Aragon.
Finally, drop in on Parador Jarandilla de la Vera. Located near Cáceres, this charming castle-palace was once home to the Emperor Charles V. Today its fortified towers fascinate modern guests, who can't help but let their imaginations run wild at seeing its noble parade ground and courtyard from a time long-since past.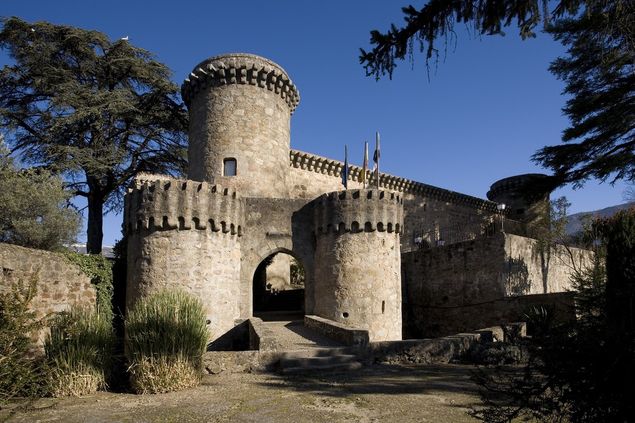 One of the many entrances to the Parador
Ready to holiday like a king? Contact Paradores Jaén, Cardona, Sigüenza, Alcañiz and Jarandilla de la Vera today to arrange your visit!