Spain's Most Emblematic Wonders
Planning a holiday in Spain but unsure of what to see while touring the country? Have no fear: Paradores' luxury and historic hotels has you covered!
With spectacular accommodations awaiting near the country's most spectacular sites, planning a visit is a simple endeavour. Let's review Spain's top marvels (and the magnificent Paradores located near them).
Iconic edifications
One of the best-preserved ancient monuments in Western Europe, Segovia's Roman Aqueduct is a man-made marvel that dates back to the first century, when it was built to supply the city with water from the Fuente Fría River, 17 kilometres away. Check it out while staying at Parador Segovia, a charming, Castillian residence with excellent views of the city.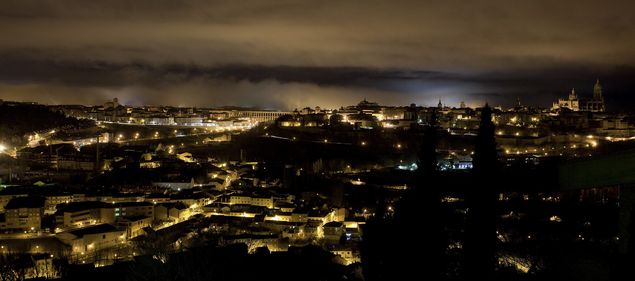 Take in the spectacular views from Parador Segovia
Another option is to check in at Parador Cardona, a stunning castle in Cataluña, perfect for accessing Barcelona's Sagrada Familia Basilica, the surreal building considered to be Art Nouveau architect Antoni Gaudí's masterpiece. Still under construction (which commenced in 1882), this glorious wonder reinterprets Gothic architecture with a variety of plant themes.
Architectural glory continues in Santiago de Compostela's Cathedral, end-point of the Way of Saint James pilgrimage route. Reputed burial-place of the apostle Saint James, it is especially famous for its façade by Fernando de Casas Novoa. Take it in from Parador Santiago, one of the world's oldest hotels, located just across the Cathedral in the Plaza do Obradoiro.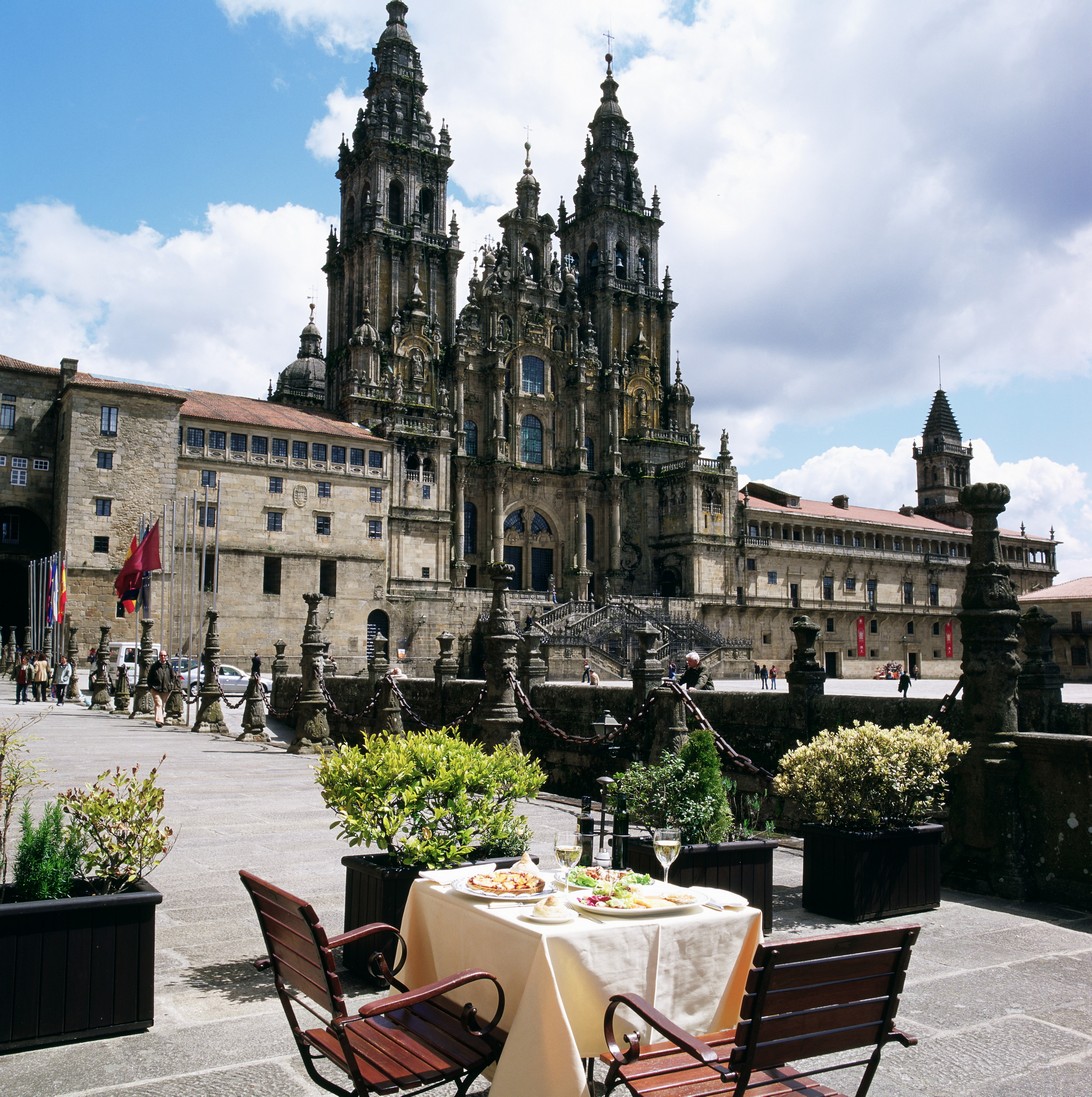 The perfect backdrop for a bite to eat at Parador Santiago
Southern glories
Continue discovering Spain's man-made beauties in Córdoba, where the famous Mezquita awaits. Located near Parador Córdoba, this Mosque-Cathedral is considered to be one of the world's most exquisite examples of Islamic architecture.
Carry that theme further with a visit to the Alhambra palace and fortress complex in Granada. Built by the Moors in the 11th century, the fantastic structure -and its famed gardens- will make you feel as if you're within an Arabian Night's dream! The Parador, by the way, is located within the actual complex, in an elegant former convent.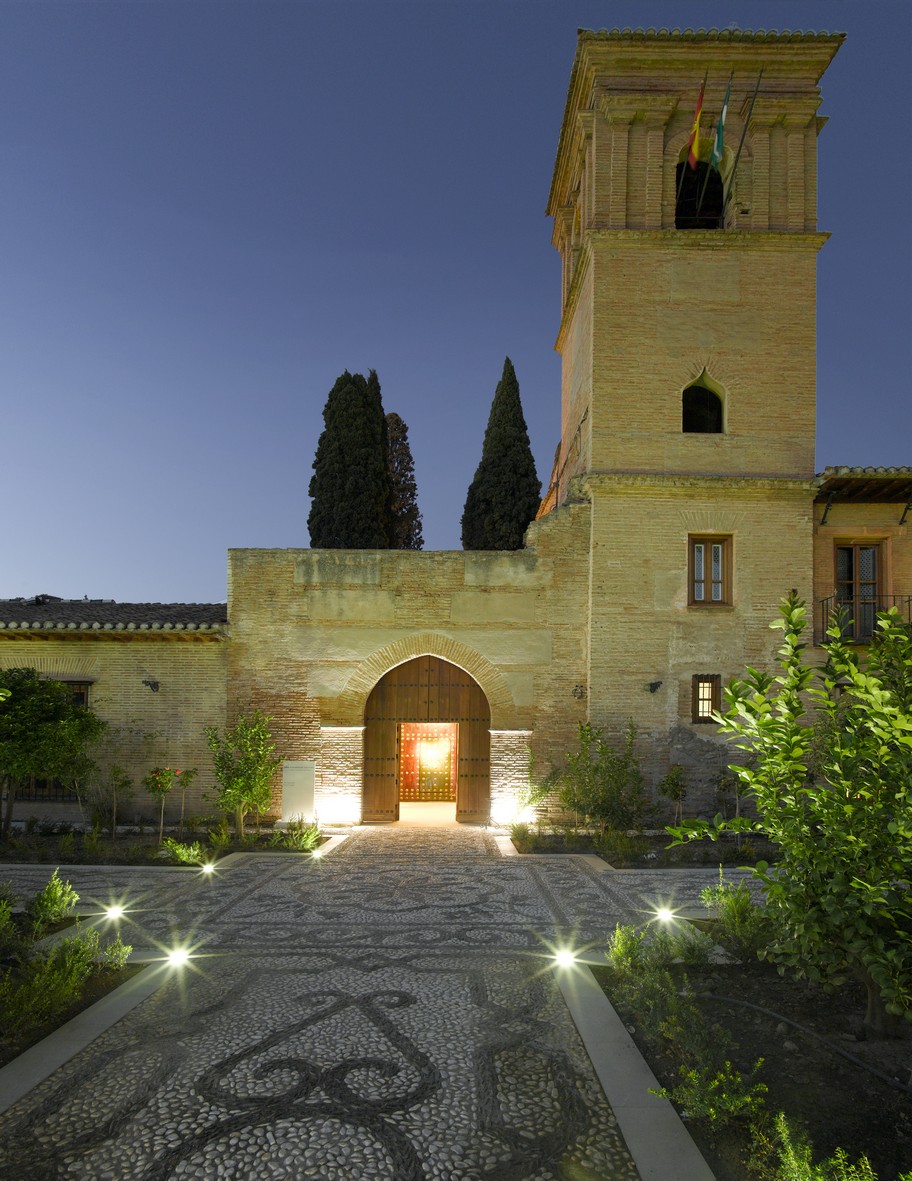 The Parador Granada, an elegant former convent
Celebrate the south in Seville's Plaza Mayor, easily accessed from Parador Carmona -a former Moorish fortress. Built for the Ibero-American Exposition of 1929, the Renaissance Revival structure is ideal for an afternoon stroll.
Conclude your grand tour in Cuenca, lodging at its Parador and enjoying unrivalled views of the city's beloved Casas Colgadas (or 'Hanging Houses'), age-old structures perched precariously over a dramatic gorge.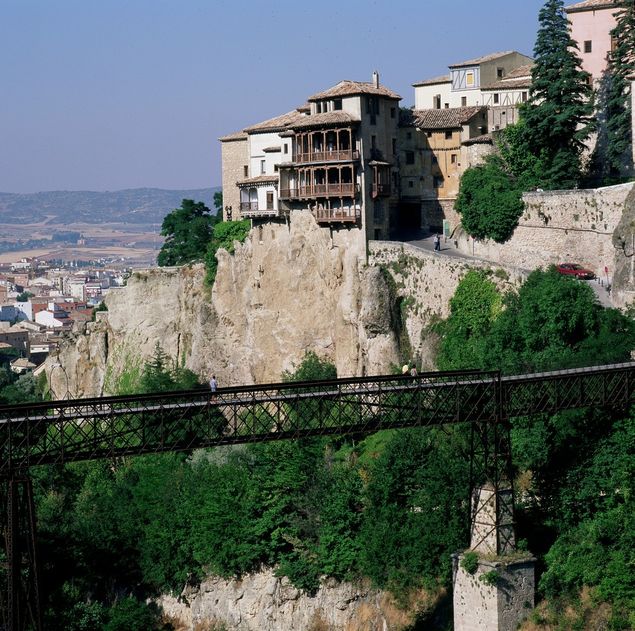 View the Casas Colgadas from Parador Cuenca
Ready to discover the best of Spain? Contact Paradores to arrange your stay near each one of these spectacular marvels!