A Southern Spin on the Way of Saint James
The Way of Saint James -the legendary pilgrimage route that concludes at the tomb of the apostle Saint James in Santiago de Compostela- has many variations. For a more unique experience travellers are advised to look in on the 'Southern Route', which comes up from Seville and takes pilgrims through the beautiful landscapes of Andalusia and Extremadura before cutting through Castille.
The route is comfortable and can even be done with style, thanks to the numerous Paradores' luxury and historic hotels located along the way.
Heading north
While there are many spins on the 'Southern Route', the most well-established path leaves Seville and cuts north through Zafra, Mérida and Cáceres before linking up with Salamanca, Zamora, and Galician cities like Verín. This path is a treat, of course, because pilgrims can start off relaxed and trek across the stunning (and comfortably flat) expanses of plain.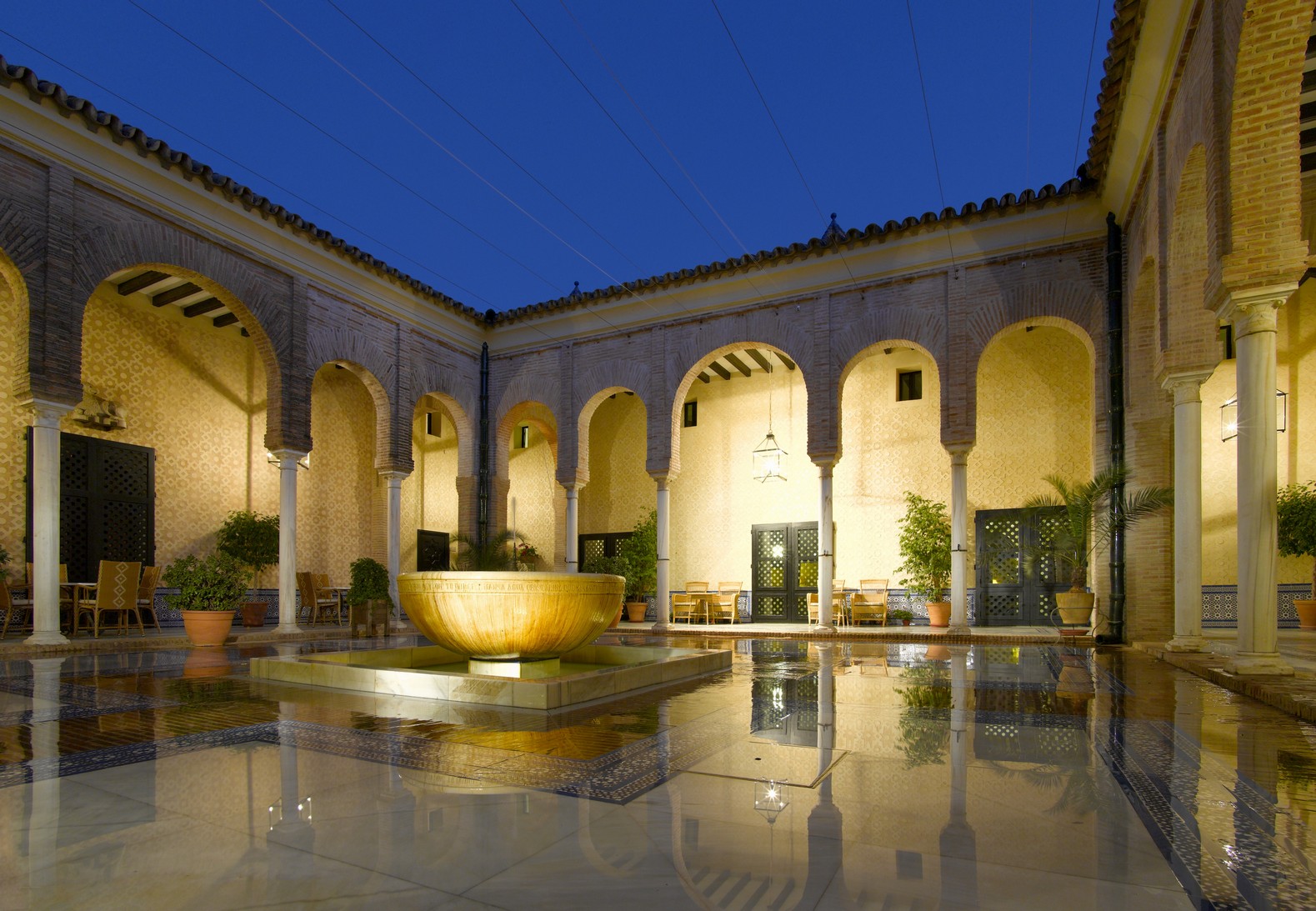 The stunning Parador Carmona is the perfect place to rest during your trip
After passing Seville -and visiting sites like its exceptional Cathedral-, one can continue on through the dramatic landscapes where the Spanish Reconquista took place, even sleeping in historic sites like Parador Carmona, a former Moorish fortress that overlooks this exquisite expanse.
As one continues further, Andalusia gives way to Extremadura, a verdant land with vast fields and delicately rounded hills. This land was long a playground for battling knights; as such it is only fitting that you spend a night at Parador Zafra, a 15th century castle which will take you back to such illustrious times.
Age-old wonders
Travel further north geographically, but backwards in time, as you pass through Mérida, once one of the Roman Empire's great cities. Pause for well-deserved rest in the city's Parador, an 18th century convent, before visiting its famous Roman Theatre.
Then, continue on to Cáceres, a city with so many Renaissance wonders that it has been declared a UNESCO World Heritage Site; the Parador here is an ancient palace where guests are sure to rise feeling like nobility.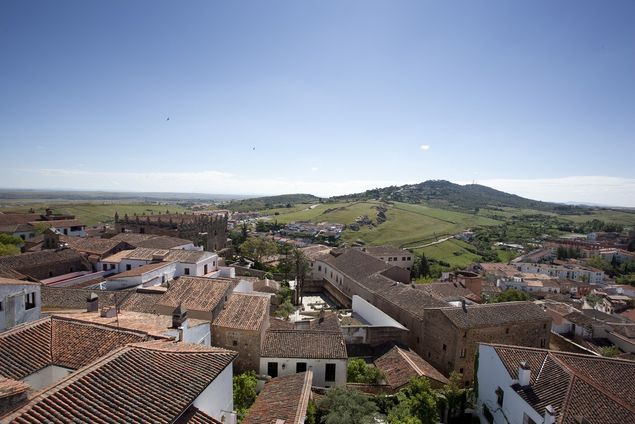 The stunning views of the Extremaduran countryside from Parador Cáceres
With such experiences under one's belt, the 'Southern Route' pilgrims are well-prepared for the Castillian cities of Salamanca and Zamora -both home to great Paradores-, before crossing into Galicia.
Amidst the region's green landscapes, pilgrims end their trip in Santiago de Compostela, presumably at the Hostal dos Reis Católicos Parador, one of the world's oldest, where they can fittingly conclude such an epic journey. Contact Paradores today to arrange your own adventure!