Sizzling Summers in Spain Entice Guests to our Paradores' Outdoor Restaurants
One of the advantages of spending your summer holidays in Spain is that the weather nearly always permits you to have a drink or meal outside at any time of day. The best times are in the morning and at night, when the temperatures are not so sizzling and you can enjoy a cool summer breeze.
Luxury hotel chain Paradores has numerous locations with comfortable outdoor bars and restaurants where you can contemplate pretty views in a relaxed setting, away from any noisy traffic or crowds in the nearby city or town.
Parador Toledo
At Parador Toledo, guests can have the pleasure of sampling the local delicacies from Castilla-La Mancha (such as stewed partridge and roast lamb) in its open-air café while enjoying the spectacular view of the UNESCO World Heritage Site, Toledo. This luxurious Mudéjar style hotel is located on the top of a hill only a few kilometres from the city, which grants it some of the best views of Toledo's beautiful architecture and surrounding countryside.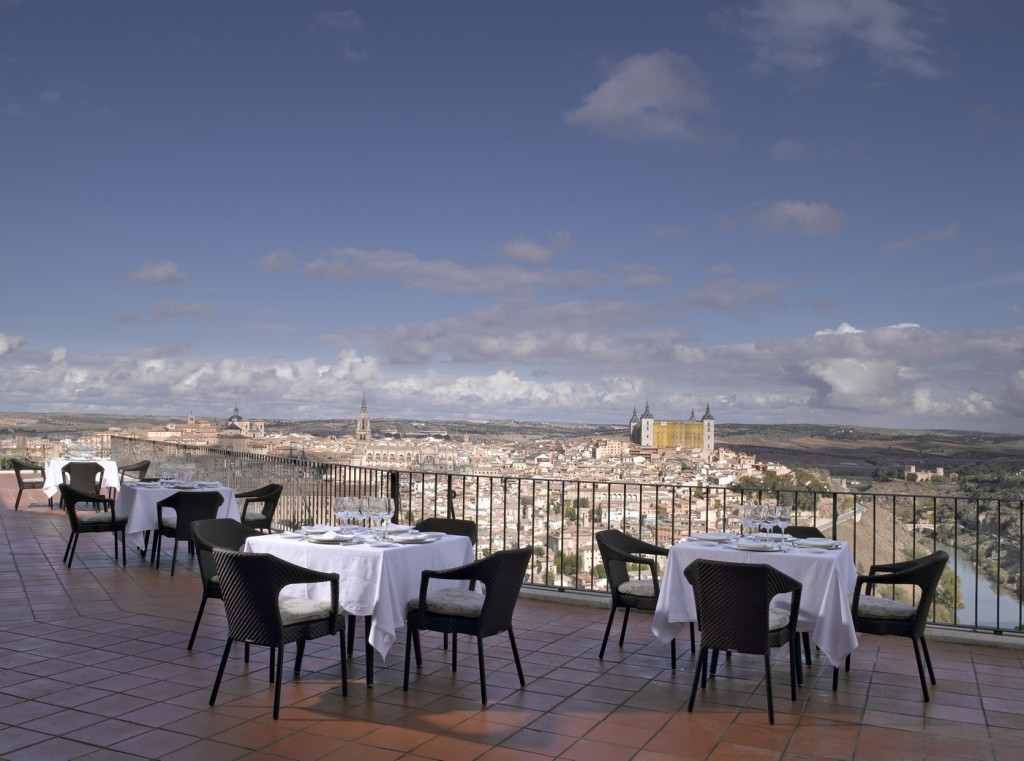 Parador Toledo
Parador Javea
If you love to gaze at the horizon across a vast blue sea, then Parador Javea is the place for you. The luxury hotel is situated on the beach of a traditional fishing village in the Costa Blanca. Savour a delicious regional dish like paella with seasonal vegetables or duck paella with red peppers in Parador Javea's lush garden filled with palm trees and other tropical plants, against the backdrop of the Mediterranean Sea.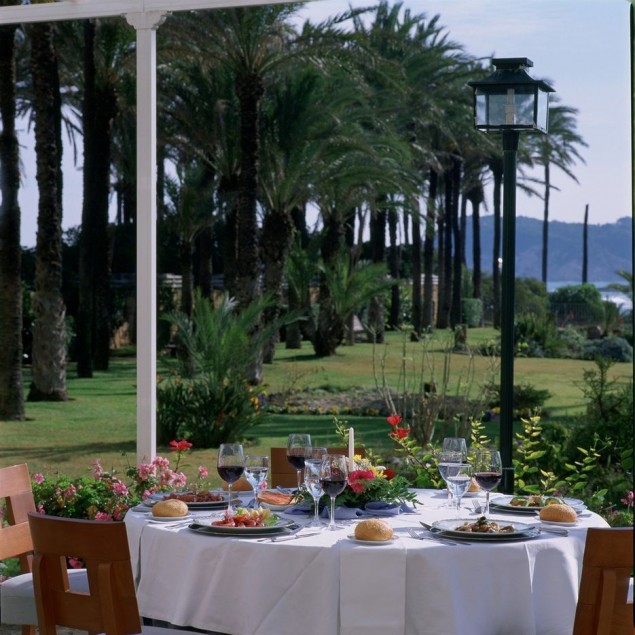 Parador Javea
Parador Almagro
Parador Almagro occupies a 16th-century Franciscan convent located right in the centre of the historic town of Almagro, in the region of Castilla-La Mancha. Despite its central location, it's possible to have a quiet meal outside, in the very peaceful surroundings of interior monastic courtyards and a swimming pool. Here you can try some tasty traditional Manchegan dishes, for example, roast peppers with tomato, pisto manchego (Manchegan ratatouille) and the famed Almagro-style aubergines.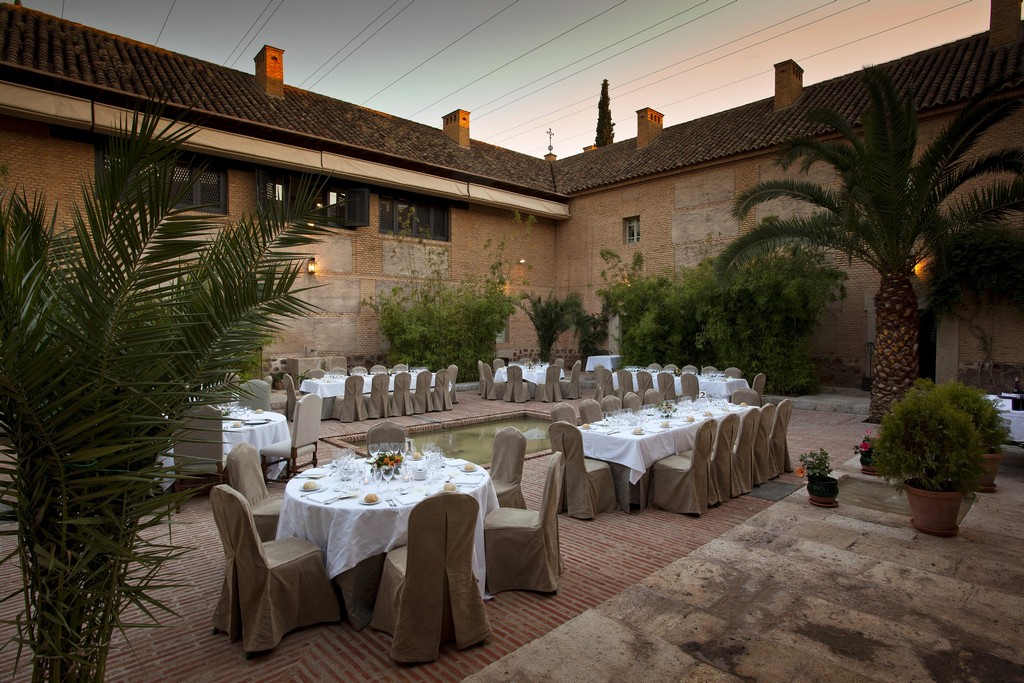 Parador Almagro
Parador Cangas de Onis
Those who prefer milder climates and mountain landscapes will enjoy a stay at Parador Cangas de Onis in the northern region of Asturias. This beautiful hotel occupies an ancient riverside monastery surrounded by the Peaks of Europe mountain range, a perfect setting for an al fresco meal. The restaurant offers the best in Asturian cuisine, famous local cheeses like Cabrales and the regional drink, specially poured, natural cider.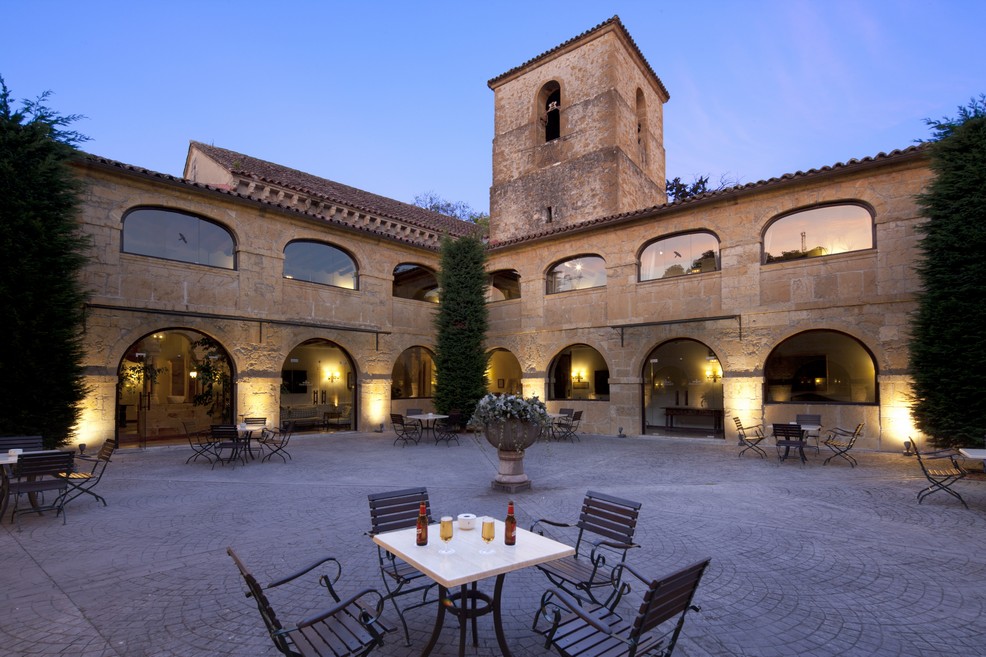 Parador Cangas de Onís
Book your trip today!