Seville and Córdoba, two major Spanish cities you cannot miss in Spring
Are you looking for some beautiful destinations for your holidays in Spring? What about coming to Andalusia? We have what you want! The cities of Seville and Córdoba and our Parador de Carmona and Parador de Córdoba are waiting for you. Why? Check it out.
The weather starts to get warm but soft, the colours invade the landscapes and joy can be felt all over the place! That is why both Seville and Córdoba are perfect destinations in Spring. Moreover, they are always good choices because of the cultural and historic offer they provide.
Seville
Seville can be a bit hot in summertime, but in spring the weather is soft and the beauty is all around with the flowers blooming in this marvellous city. The Giralda, the Cathedral of Seville, the Guadalquivir River and the Plaza de España are some of the must places to visit while visiting Seville, and their charm enhances in this season.
In addition, Seville has one of the most famous Holy Weeks. It is a spectacular festivity highly recommended for both, locals and tourists. However, probably the most popular event in spring in Seville is the Feria de Abril: a huge social event all over the city when the Andalusian spirit reaches its highest splendour. Flamenco, music, colours, tradition and rebujito invade the city all day long.
The Parador de Carmona awaits you in is a city where people infect you with their happiness and good mood. It is an Arabic Fortress from the XIV century surrounded by a beautiful Andalusian plain that can be enjoyed from the balconies of this luxury hotel. It's the perfect place to relax after your Andalusian adventure in Seville!
Book now at the Parador de Carmona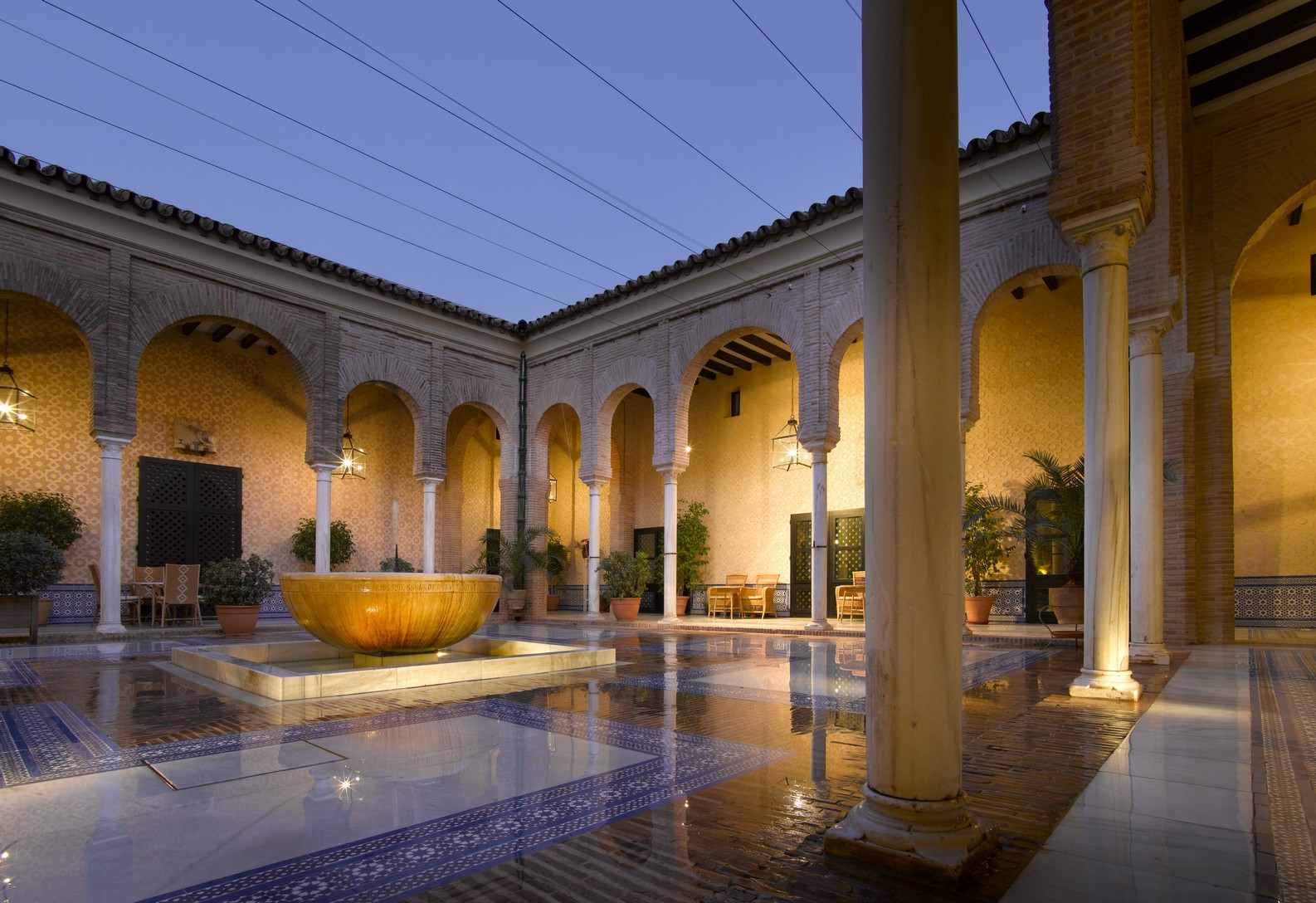 Parador de Carmona
Córdoba
In the city of Córdoba beautiful colourful contrasts appear in spring. Days start to be longer and the sun starts to preside. The open air spaces become more delightful and people consider spring a unique time to visit the city. The Arabic influence of the city can be enjoyed through its streets and monumental heritage together with the own charm of spring time.
Córdoba also awaits so much fun in spring. Why? The first two weeks of May, Córdoba hosts the Patio Festival, an event in which the city's courtyards are opened to everyone and they compete to get the title of the best decorated one. Everything turns into the most beautiful and authentic Andalusian style! The Feria de Córdoba also takes place during this month, at the end of it.
Why not booking at the Parador de Córdoba to enjoy and experience in first person all this symphony of colours in one of Spain's most historic and beloved cities in Andalusia? This hotel is a viewpoint of the city of Córdoba, with luminous rooms and tranquil gardens. Just perfect for resting and admiring the city!
Book now at the Parador de Córdoba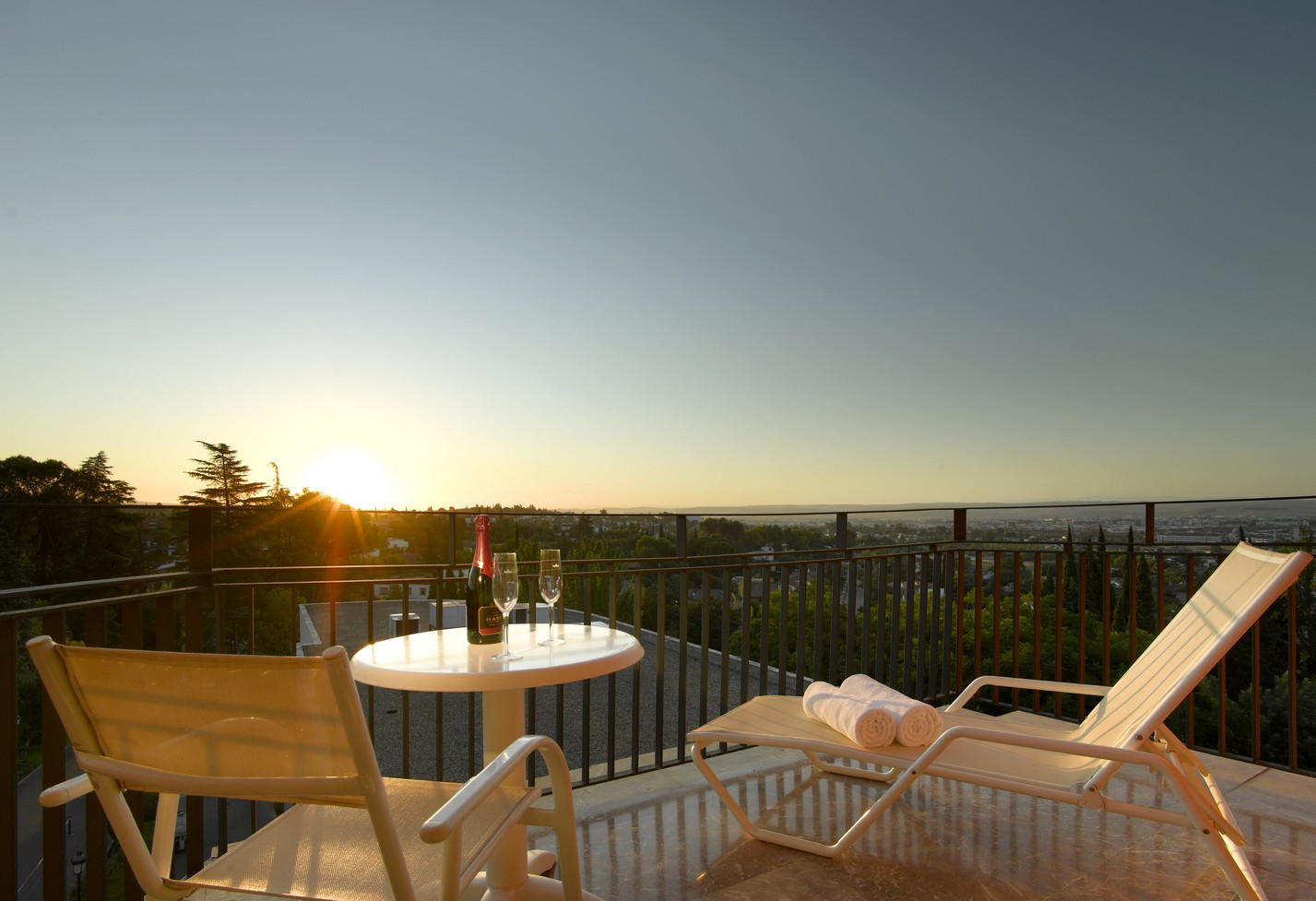 Parador de Córdoba
How to get to Parador de Carmona
Seville Airport (25 kilometres)
- Take the AVE from Madrid Atocha Train Station to Seville-Santa Justa Train Station (2 hours and 30 minutes)
From Santa Justa Train Station to the Parador de Carmona:
- Take A-4 road for 35 kilometres and then take the A-380 road to Carmona.
- Take EA Plaza de Armas bus for 7 stops. Get off and walk to the Plaza de Armas Bus Station. Take there the Sevilla-Córdoba-Úbeda bus to Úbeda and get off in Carmona after 35 minutes.
How to get to Parador de Córdoba
Seville Airport (135 kilometres)
- Take the AVE from Madrid Atocha Train Station to Seville-Santa Justa Train Station. Get off at Córdoba Train Station after 1hour 40 minutes.
From Córdoba Train Station to the Parador de Córdoba:
- Take Renfe Train line 10 to Brillante and get off after 11 stops at Avenida Brillante. You will find the Parador 600 metres away.
If you want to make it form Córdoba to Carmona, you can take at Córdoba bus station the Manresa-Valencia-Seville bus and get off in Carmona after 2 stops (1 hour and 15 minutes)
There is no reason why not to visit these two wonderful Andalusian cities! Our Paradores are waiting for you!