Segovia's Top-Five Locations
Segovia, that UNESCO World Heritage Site that is home to the famous Roman aqueduct and the grand Alcázar castle... how could you possibly miss it during your holiday in Spain? Just a short distance from Madrid, this delightful location is well worth the visit.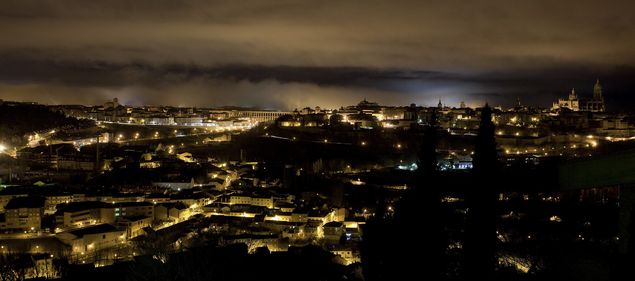 The view of the city at night
Take your escape to the next level with a stay at Paradores' luxury and historic hotel's outpost in the area, Parador Segovia, a modern Castilian lodge with exceptional views of the iconic skyline.
No visit to this magical city is complete without taking in its top five sites. Let's review!
Dating back to the 1st century, when Segovia was a bustling Roman settlement, the iconic aqueduct is one of the best-preserved ancient monuments in Spain. Still used to transport water from the Fuente Fría River, this grand edification is the city's most emblematic wonder.
At the other side of the Old Quarter, the dreamy Alcázar, or castle, rises up on a rocky crag. With its soaring spires and elegant halls, this grand fortification is said to be a source of inspiration for Walt Disney who modelled Cinderella's castle on the building.
Coming in third is the Monastery of San Antonio el Real, one of the city's Gothic jewels. With its graceful cloister and intimate air, you'll no doubt gain a special sense of peace during your visit.
Take that Zen sensation to a new level with a stroll through the gardens at the Royal Palace of La Granja de San Ildefonso, just outside the city. Once home to the Spanish Royal Family, this national treasure is the region's response to France's Versailles.
Concluding the list is the Pradera de San Marcos, a delightful plain with incredible views of Segovia. Relax in the shade and take some great photos of the sunset over this amazing city.
Castilian bliss
Use Parador Segovia, an exquisitely comfortable, modern hotel with great views of the city, as your base while you take on this World Heritage Site.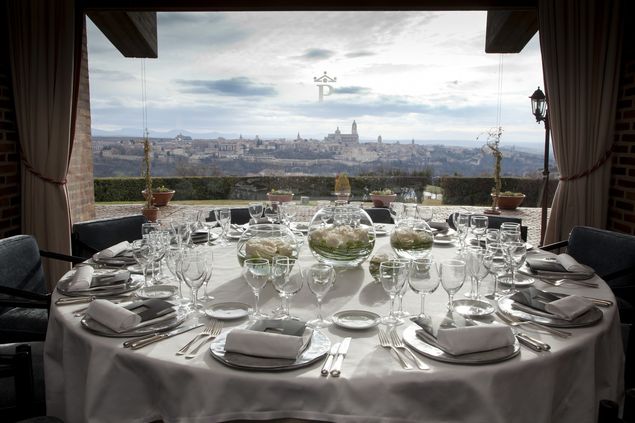 Segovia from the Parador
Besides breathtaking panoramic views, this location offers a swimming pool, tennis court and sauna as additional diversions, as well as the very finest regional cuisine, including cochinillo (roast suckling pig) and local cod, at its restaurant.
Ready to take on this fantastic location? Contact Parador Segovia today!