A Seaside Escape at Parador Ferrol
Located right on the coast, Ferrol is one of Spain's most iconic naval cities. Elegant modernist buildings mix with dramatic maritime landscapes and the very finest fresh seafood. Moreover, its location in the heart of Galicia
provides you with the perfect base from which to explore this marvellous region during your holiday in Spain.
Paradores' luxury and historic hotels invites you to take a two-day escape to this charming city and discover northern Spain's rich nautical culture. Parador Ferrol's graceful mansion setting is your home away from home as you familiarise yourself with the city's natural, architectural and historic wonders.
Crisp ocean air
After checking in to Parador Ferrol's typical Galician mansion in the heart of the emblematic La Magdalena neighbourhood, spend the afternoon wandering around the city-centre and checking out its famous modernist architecture, dating to the early 20th century. Casa Antón, Casa Pereira, and the Teatro Jofre all feature an amazing array of bright colours that are a delight to see. You can also wander out to the Esteiro district and visit the 18th century former Marine Hospital, now home to the city's university.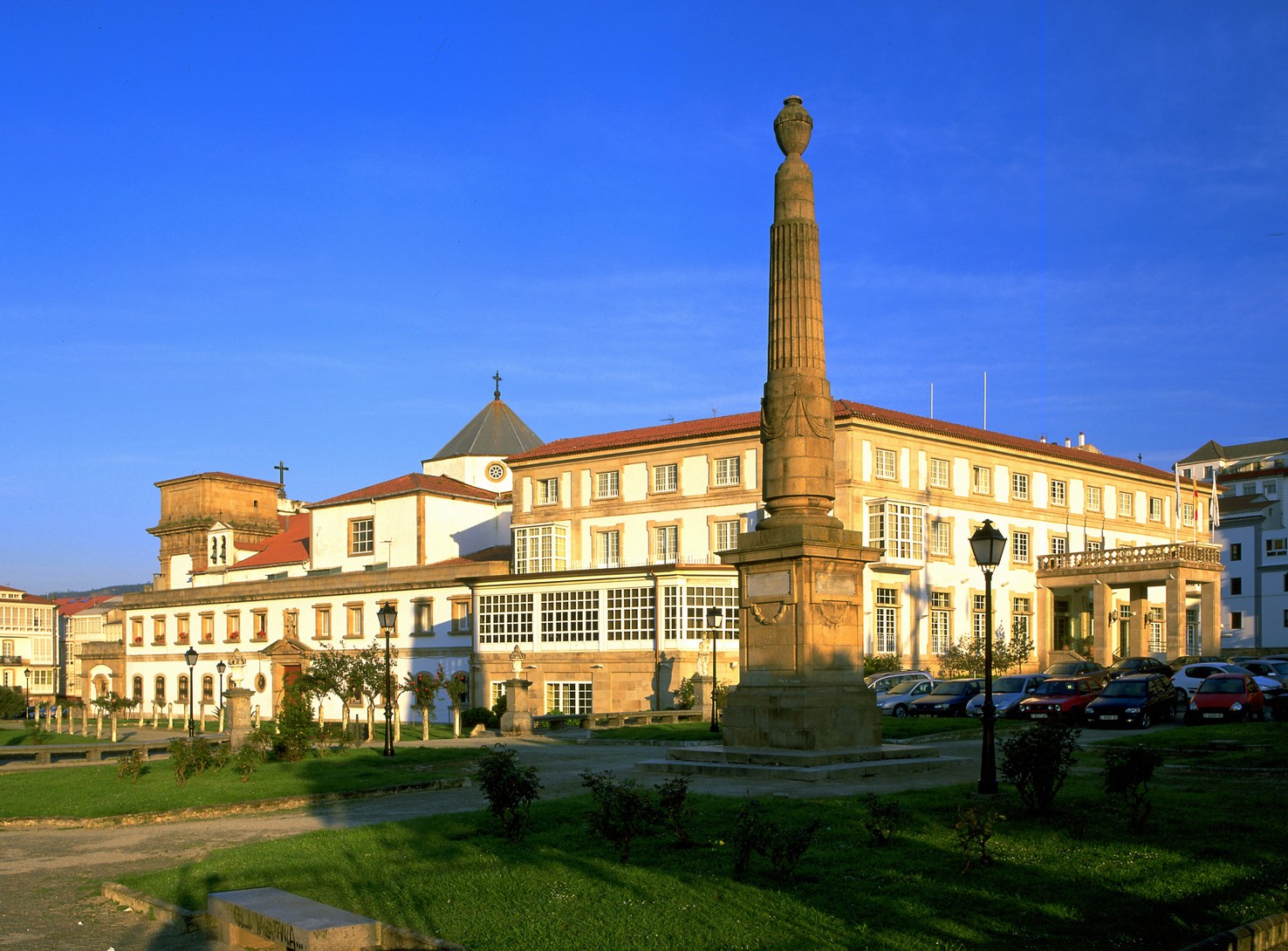 The Galician mansion that is Parador Ferrol
The following day, stock up energy with the Parador's scrumptious breakfast buffet, served in a room with unrivalled views of the ocean. Drop by the Mercado de La Magdalena, the local market, to watch the sellers bring in the freshest seafood, or visit the Candido neighbourhood, where Ferrolese painters gather to make beautiful paintings of the dramatic vistas. The Paseo de la Marina is a required destination at lunchtime. Enjoy a glass of white wine at its many taverns while looking out upon the estuary.
Oceanside castles
Use the afternoon to explore nearby destinations like San Felipe Castle, or down to Prioriño Cape, where the estuary gives way to the sea. If the weather's good you may even want to visit Doniños, San Xurxo or Esmelle beaches, where the local surfers head to catch some waves. Whatever your plan, make sure that you make it back to the Parador's restaurant in time for a dinner of pulpo á feira (octopus and potatoes dressed with olive oil and paprika) and flambéed filloas (a type of crêpe).
On your final day, check out one of Ferrol's best kept secrets, its Arsenal and the Navantia shipyard. Previously inaccessible to tourists, you can now visit the home of Spain's most important naval productions.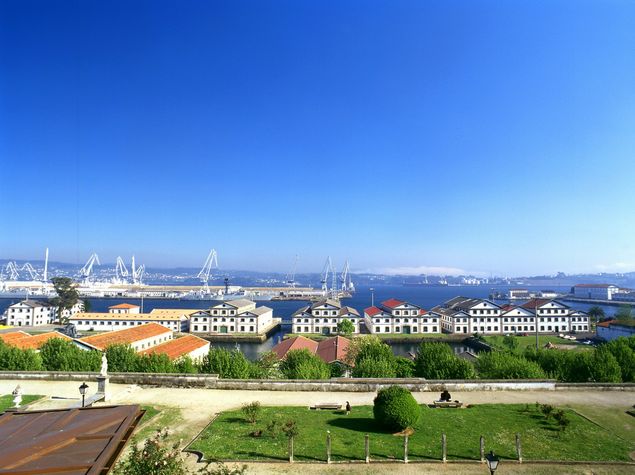 The view from Parador Ferrol
Ready to ship out?