A Scrumptious Spanish Feast in Scenic Aragón
The Bajo Aragón Turolense region is one of Spain's best-kept secrets, a land of lush valleys and enormous mountains topped by ancient castles. The most stunning of these is located in Alcañiz, and today is the home of Parador Alcañiz. This majestic fortress, which boasts commanding views of the surrounding landscape, offers guests a taste of Aragonese culture with an exquisite menu of regional Spanish cuisine.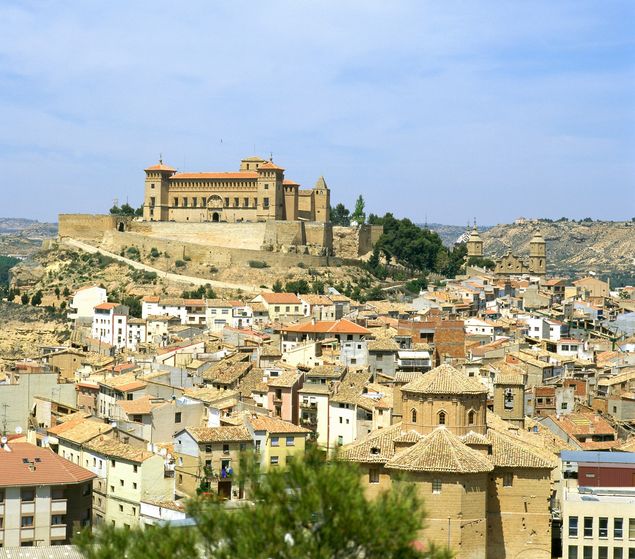 Parador Alcañiz
Aragonese cuisine
Visitors to the region shouldn't leave without sampling its hearty fare, which consists of heavy meat dishes and sweet desserts. Classics include Alcañiz-style eggs with sausage and roasted peppers; migas, which are fried bread crumbs with ham and sausage; lamb; and almendrados, a type of almond tart.
Parador Alcañiz makes it easy for hungry guests with a special set menu available until the end of the year that gathers the most representative Aragonese foods. From the locally raised lamb to the vegetables cultivated in nearby gardens, the region's natural wealth is reflected in the menu's dishes.
Guests are welcomed with local cured ham from nearby Teruel paired with the intense but creamy patamulo cheese, longaniza sausage, and freshly baked bread. The fish course features cod prepared in a traditional style with potatoes, cream of tomato, hard-boiled eggs and a light aïoli sauce. This is followed by Aragonese lamb roasted with fresh rosemary, pepper, onion and potatoes. Top the meal off with a traditional local curd pudding with Calanda peach sorbet for dessert.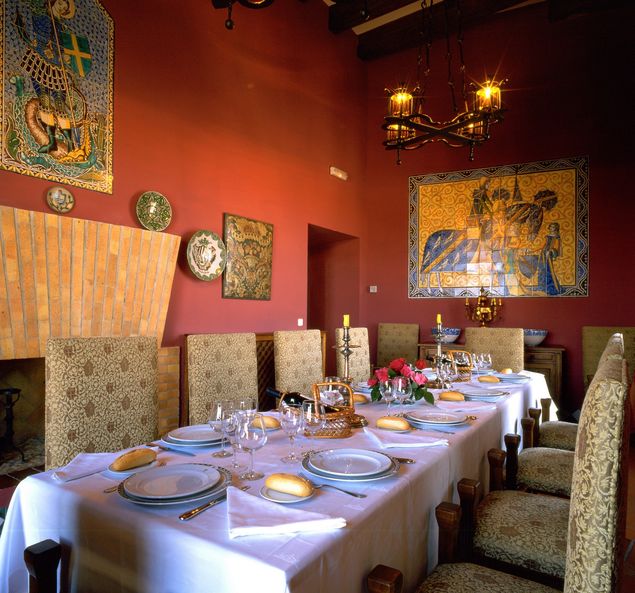 Parador Alcañiz
A medieval icon
From its dominating position atop the Cerro Pui Pinos hilltop, this 12th to 13th century fortification once housed the religious Order of Calatrava, a society of crusading knights that played a key role in the Spanish Reconquista, in which Spain's kingdoms fought to reclaim land occupied by the Moors. Later on, it would serve as a convent, and eventually become a palace in the 18th century. Today, however, it is an elegant and modern luxury hotel that has a baroque façade, Gothic interior, and regal décor.
The Parador's cloister, with its pointed arches, offers guests a peaceful spot for reflection. At its far end, the castle's keep rises, with elaborate decorative elements including wall frescos that reference both the Order of Calatrava and the kings that would later make this building their home.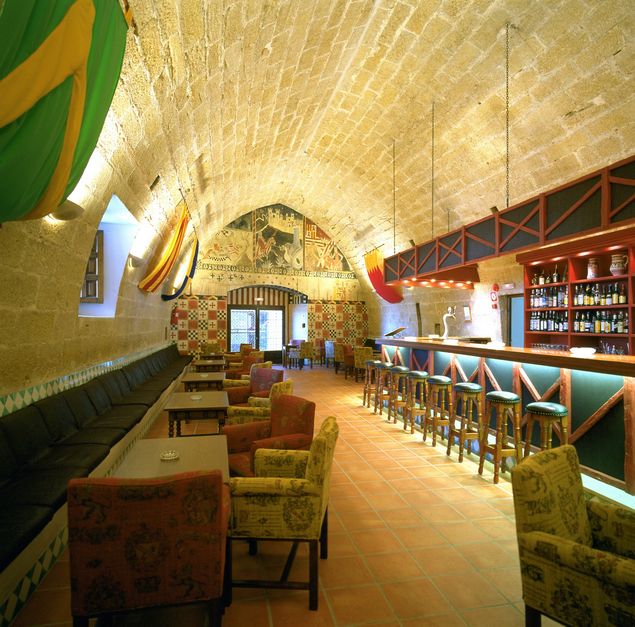 Parador Alcañiz
In the valley below, make sure that you visit Alcañiz's assortment of architectural wonders, including the Church of Santa María la Mayor - with its breathtaking baroque portico - and the old Exchange, a Renaissance masterpiece. Sportier guests can explore the nearby mountains or hike along the Guadalopillo River.
It's not too late to book your culinary getaway! Contact Paradores today.