Rustic Chic Wedding at Parador de Oropesa
Looking for a rustic wedding venue in the heart of Spain? With its lavish gardens, lush green trees, and breathtaking views of the Sierra de Gredos mountains, Parador Oropesa is a location unlike any other to hold your nuptials.
This 14th century castle was later converted into a palace and today is a luxury four-star hotel just an hour outside of Madrid. The spacious and private grounds, complete with gazebos, tumbling flowers and shady trees, sit against a backdrop of olive groves, vineyards and snowcapped mountains.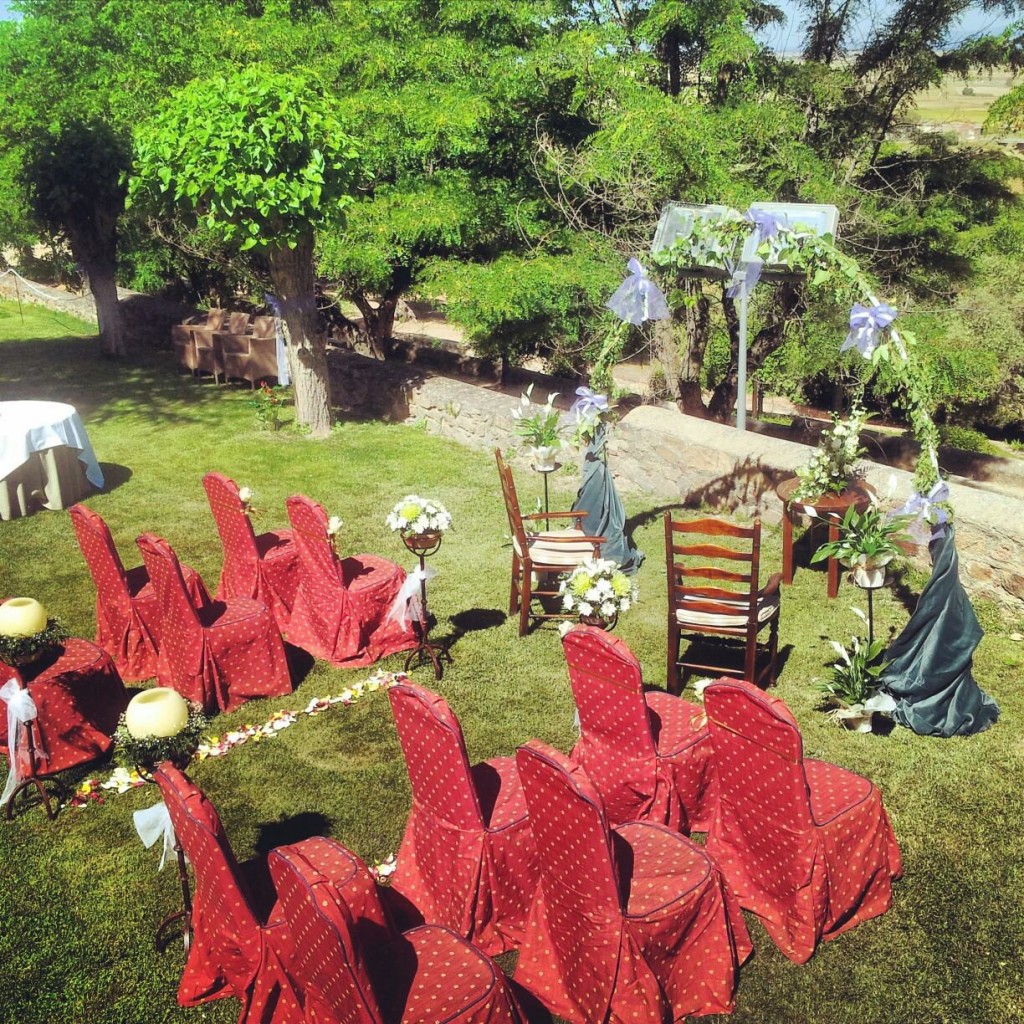 Rustic Weddings
The key to a rustic wedding is pairing a beautiful location with little touches of homespun simplicity to make the big day truly your own. At Parador Oropesa, stone columns and pretty arches appear throughout the grounds and create a truly romantic setting for your Spanish wedding.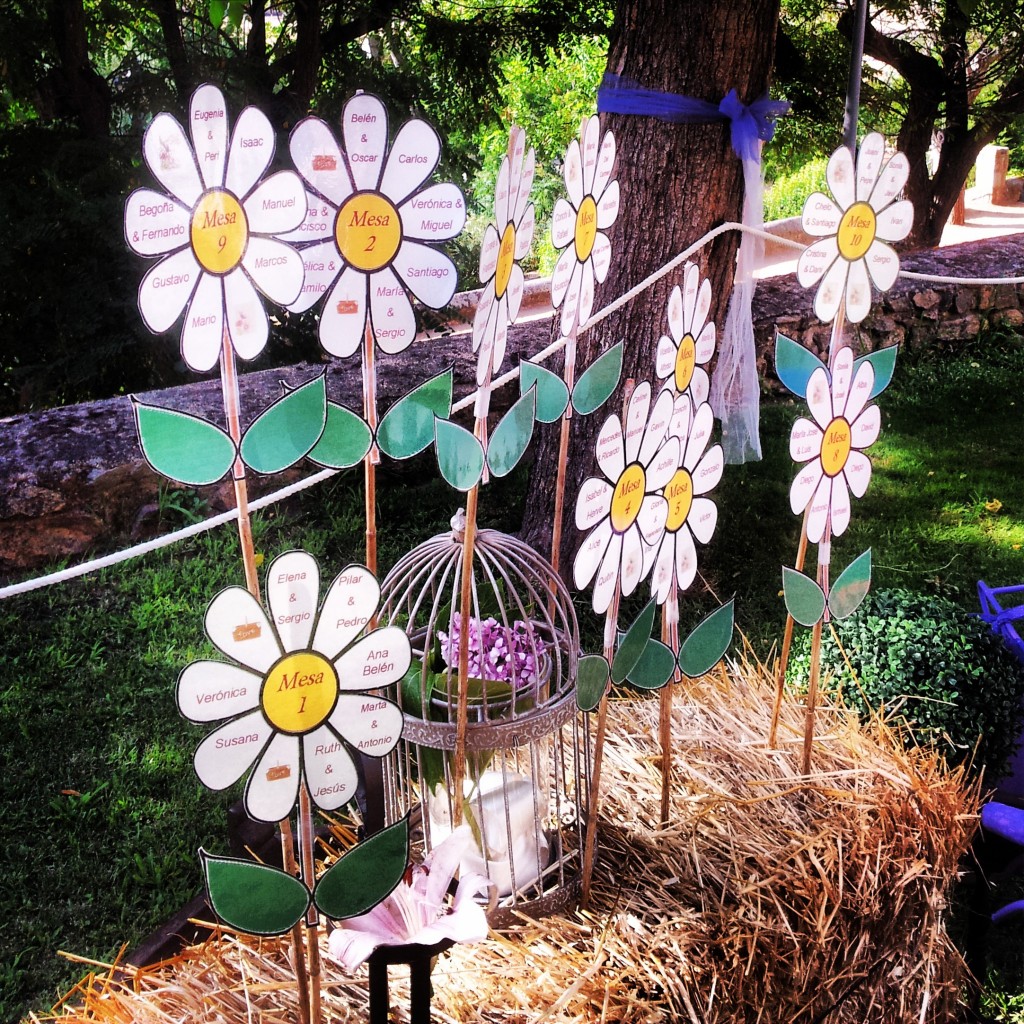 For decoration, set the scene by stringing bunting through the trees, wrapping ribbons around the branches, or creating seating out of hay bales topped with a cosy blanket. To really lend the day an intimate ambiance, make place cards, signs and displays by hand and place bouquets of wildflowers and grasses in simple glass bottles, old jam jars or tins instead of standard vases.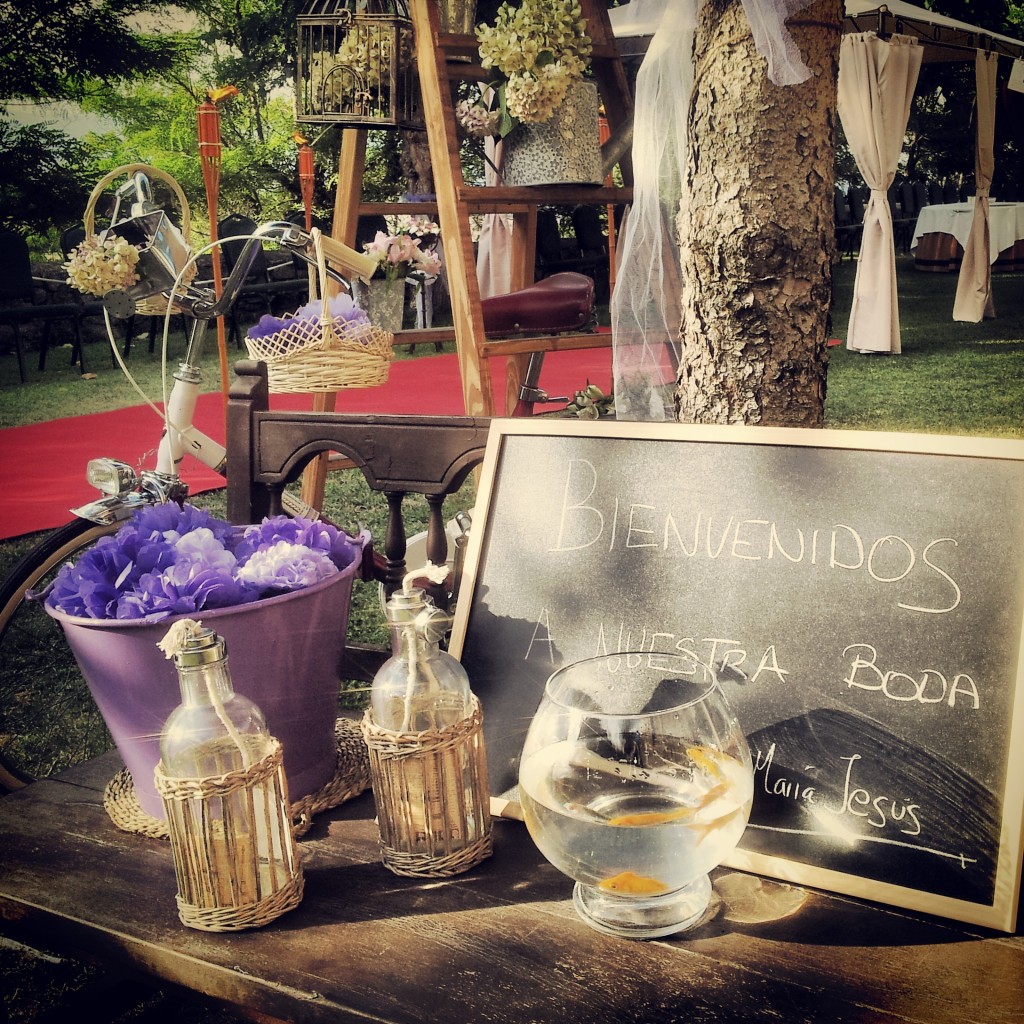 avours can be made from scratch to complete a country wedding. Try a packet of home-made shortbread, a bunch of fresh herbs, a box of crumbly fudge or a bag of sugar-coated almonds - for an authentic Spanish touch. Or fill a huge jar of sweeties for the guests to help themselves to.
Spanish Cuisine
The kitchens at Parador Oropesa produce wonderful dishes using local produce and game from the abundant countryside surrounding the hotel. You can impress your guests with a rich feast of Spanish cuisine or serve more simple Mediterranean wedding fare.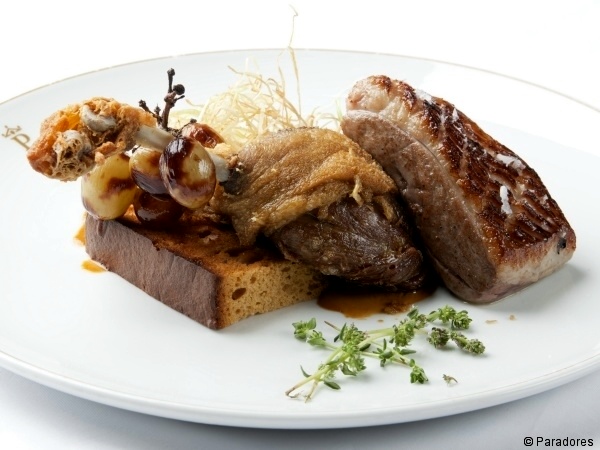 Following your rustic wedding in the stunning grounds of Parador Oropesa, begin your married life in one of the hotel's comfortable rooms. Relax in a four-poster with silky cushions, curtains and bedding and take in the sprawling scenery from your sunlit window.
If you would like to find out more about weddings at Parador Oropesa, contact us to find out how we can make it extra special just for you.