Rueda Route: 3 Days In One Of Spain's Finest Wine Regions
Discover the Rueda Route, which winds through the wine region of Rueda. This region boasts one of Spain's proudest winemaking traditions. And to make your tour truly unforgettable, stay at the luxury hotels of Tordesillas, Zamora and Salamanca.

Day 1: Tordesillas

The wine tour starts in the quaint town of Rueda. This small village is at the heart of the region's winemaking tradition. It is also home to the headquarters of the Castile-Leon Wine Research Centre.

Visitors can learn about the locally produced wines, which have been awarded a Designation of Origin. This classification guarantees that the wine is of superior quality. Many delicious white, rose and red wines are made here, but Rueda's most famous wine is its verdejo white wine.

Visitors will delight at staying in the fabulous Parador Tordesillas, which is located in a Castilian manor house. The décor is highly respectful of its Castilian roots, and many rooms contain precious antiques that have been collected from country mansions in the region.

Guests will enjoy strolling through its magnificent garden or perhaps even hiking through the surrounding pine grove.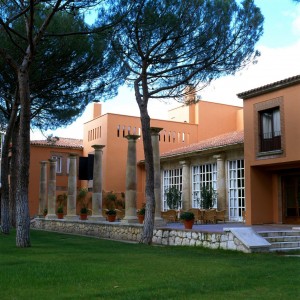 Parador Tordesillas
Day 2: Zamora

The second day allows wine lovers to discover the Toro Designation of Origin wine from the region of Zamora. Towns in this area such as Venialbo, Valdefinjas, El Pego, and Sanzoles have vineyards where wine is still produced following traditional methods.

Local wineries provide perfect examples of well-preserved popular architecture.

A night at the splendid Parador Zamora will make this a wine tour you will never forget. The impressive building was once a Roman fortress, but in the 15th century was turned into a Renaissance Palace.

Guests can enjoy medieval decorative elements inside, including the tapestries that adorn its walls, its heraldic banners and suits of armour. Many rooms have canopied beds built in the traditional Renaissance style.

Day 3: Salamanca

The third and final day of this fantastic wine route brings wine lovers to Salamanca. The tour will start in its Baroque Main Square, where tourists will see many examples of fantastic architecture.

The tour then visits many sights around the city, including the 13th-century Old Cathedral, the 15th-century Casa de las Conchas, the 16th-century University and the New Cathedral which was built from the 16th to the 18th centuries.

The exclusive Parador Salamanca overlooks this amazing city, from atop a hill on the Tormes River's left bank. It offers spectacular views of Salamanca from all the lounges, from most of the rooms and from the swimming pool.

Have any of you wine lovers tried these delicious Spanish wines?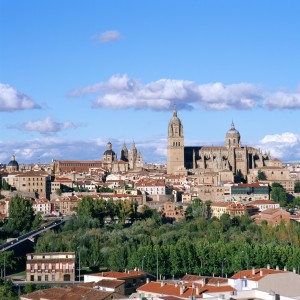 View from Parador Salamanca