A Route Through Spain's Muslim Past
Spain has always been a melting pot of cultures, fostering a unique legacy of art and architecture throughout the centuries. One of the more fascinating periods in Spanish history is the Mozarabic culture, which arose during the 8th and 11th centuries when Iberian Christians peacefully existed under Muslim rule.
This intriguing intermingling of Christian and Muslim influences can still be seen today on Paradores' Mozarabic Route, a special tour with stops at some of the most impressive remaining examples of the Mozarabic tradition. All the while, visitors can relax during the three-night journey at luxury hotels Parador León and Parador Villafranca del Bierzo.
Parador León
Coexistence in the Dark Ages
Muslim rule of Spain, which began with the conquest of the country in 711, was unique for the considerable tolerance with which the new rulers accepted the Christians under their rule. So, the conquered Iberians continued to produce art which reflected their traditions alongside the Islamic rulers, who did the same. In the northern territories of modern-day Castile and León, this was most evident in the Mozarabic - or Arabicized - architectural style which began to appear during this period.
Start your voyage from León, the former capital of the ancient Kingdom of León, which was active in the fight to retake Spain from the Moors. Here, you will see the nearby Monastery of San Miguel de Escalada, a Romanesque masterpiece which features traditionally Visigoth, Corinthian columns - with decorations that resemble leaves and Roman scrolls - topped by Islamic horseshoe arches.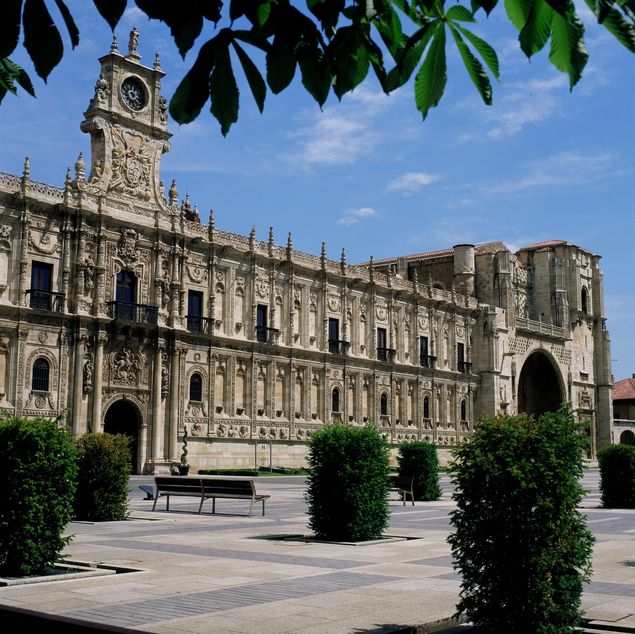 Parador León
The city is home to examples of delicate Mozarabic art, such as the Basilica of San Isidoro's museum, which contains the Codex Biblicus Leionensis, a bible dating back to 960 that is considered to be the world's finest Mozarabic document. Afterwards, put your feet up at Parador León, set in the 16th century San Marcos Monastery, which housed countless pilgrims on the Way of St. James over the years, and where renowned Spanish writer Francisco de Quevedo (1580-1645) was once imprisoned.
No doubt you'll have a nicer stay than he did, especially after enjoying dinner at its world-class restaurant, where you can sample some of the regional Spanish cuisine - venison chops in Prieto Picudo grape sauce, Maragato stew, and apple-filled crêpes washed down with a delicious El Bierzo wine.
Geometric elephants
The next day, travel northwest towards Ponferrada and its Santo Tomás de las Ollas Hermitage, a sombre 10th-century building that reflects Visigoth, Romanesque and Mozarabic architectural styles. A short distance away, the Church of Santiago de Peñalba entrances visitors with its numerous Celtic decorations, including astral and lunar symbols; its Latin cross structure; Arabic dome; and Gothic arches. Its walls are decorated with delicately drawn, geometric human and animal figures, including one of an elephant which is believed to be based on then-contemporary news of the arrival of one such animal as a gift to Charlemagne's court in Aachen.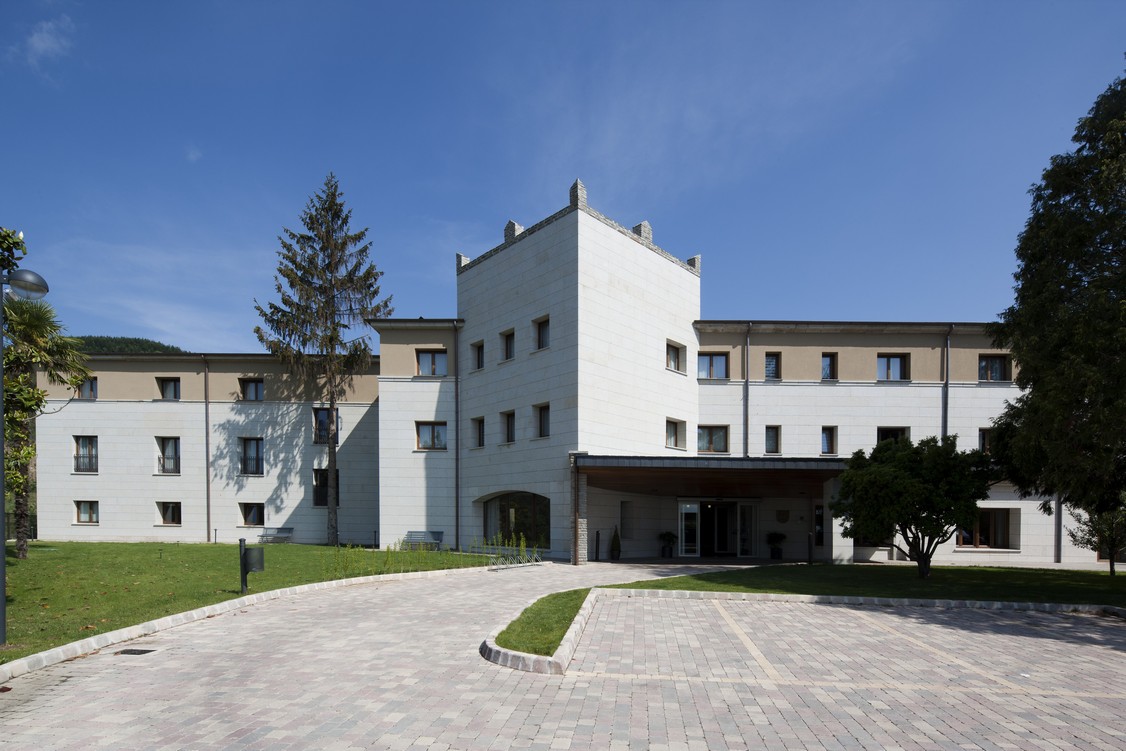 Parador Villafranca del Bierzo
Later, cruise into Parador Villafranca del Bierzo, a custom-designed, stone and slate modern building which offers stunning views of the mountains. After discovering the region's natural wonders, head back to the hotel in the evenings to enjoy its local Botillo sausages, veal, and sweet fried custard.
Interested in the Mozarabic Route? Book your stay now and take advantage of a special rate for the seasonal reopening of Parador Villafranca del Bierzo!