The Route of the Catamarans at Santo Estevo
Treat yourself to a natural adventure during your upcoming holiday in Spain with a visit to one of Paradores' luxury and historic hotels' most unique locations, Parador Santo Estevo, where you can navigate the Sil River Canyon in a catamaran.
Springtime turns this wildly beautiful Galician region into a veritable festival of colours, with the trees exhibiting every imaginable shade and the flowers in vibrant bloom. In the midst of this pastoral splendour, stunning Parador Santo Estevo, an ancient monastery, hosts you in high style and absolute comfort.
Springtime beauty
Galicia's Ribera Sacra region is home to the amazing Sil River Canyon, a place of indescribable beauty where this lovely waterway twists and turns through a lush forest and stunning rock formations, eventually opening onto a clearing where many of the area's famous vineyards are located.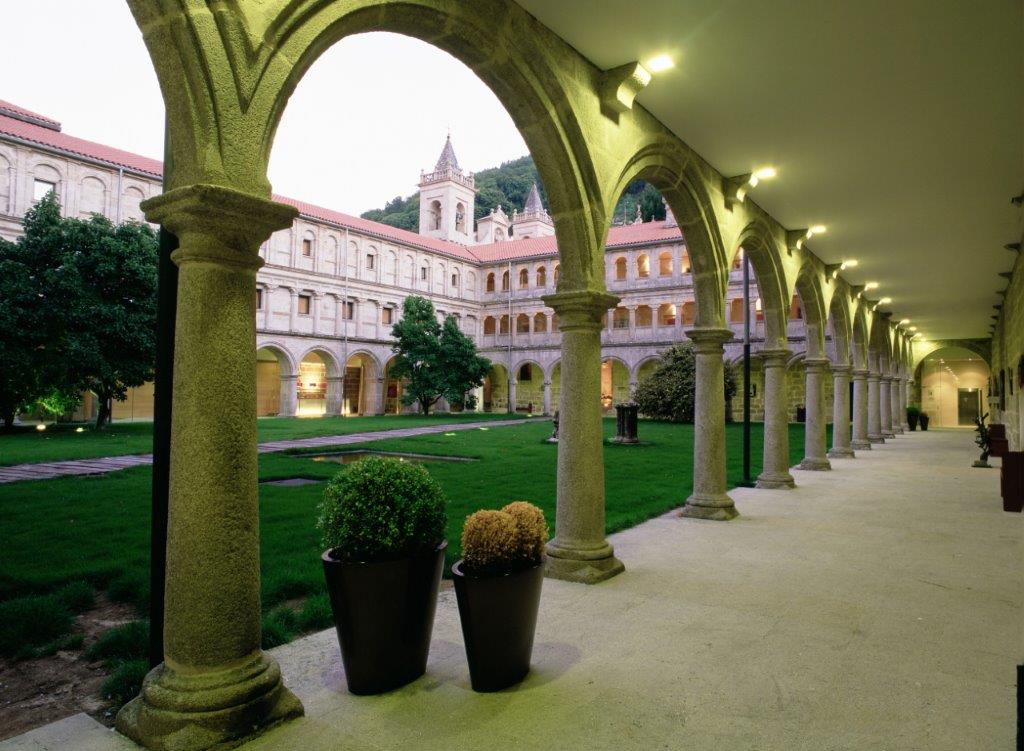 Experience a springtime escape like no other at Parador Santo Estevo
A springtime river journey not only offers a unique view of the area's landscape, the canyon's soaring peaks and the Santa Cristina Monastery, but also of the natural beauty represented by the forest reawakening after the long winter, with the trees once again full of their astounding shades of green.
The voyage is not only one of sight, but also one of scents, as countless flowers bloom and their delicate perfume mixes with that of the herbs that line the riverbanks.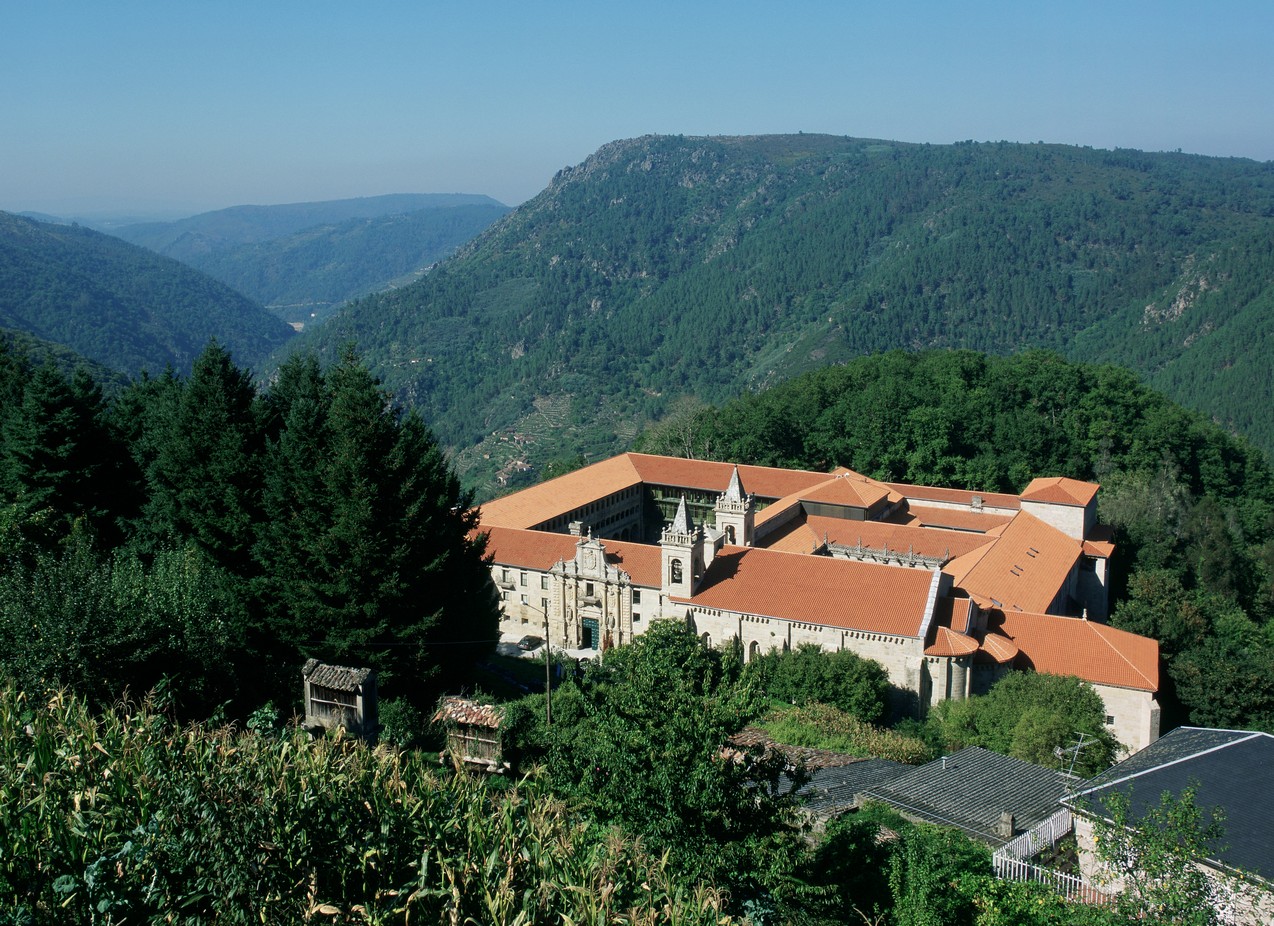 Parador Santo Estevo is situated deep within the Galician wilderness
Ideal lodgings
Natural escapes are made all the more perfect when the lodging is especially luxurious. After a day exploring the region on your catamaran, retreat to Parador Santo Estevo for some well-deserved rest and relaxation.
Located within an ancient monastery that is believed to date back to the 6th century, the Parador is a National Artistic-Historic Site that boasts three cloisters in which one can literally see its evolution over the centuries by way of their Romanesque, gothic and renaissance architectural styles. After a day on the water, treat yourself to a session in the Parador's world-class spa, where you can go for a circuit or enjoy all variety of treatments, amongst them the Chestnut Therapy full body routine, with exfoliation, treatment pack and finishing cream included.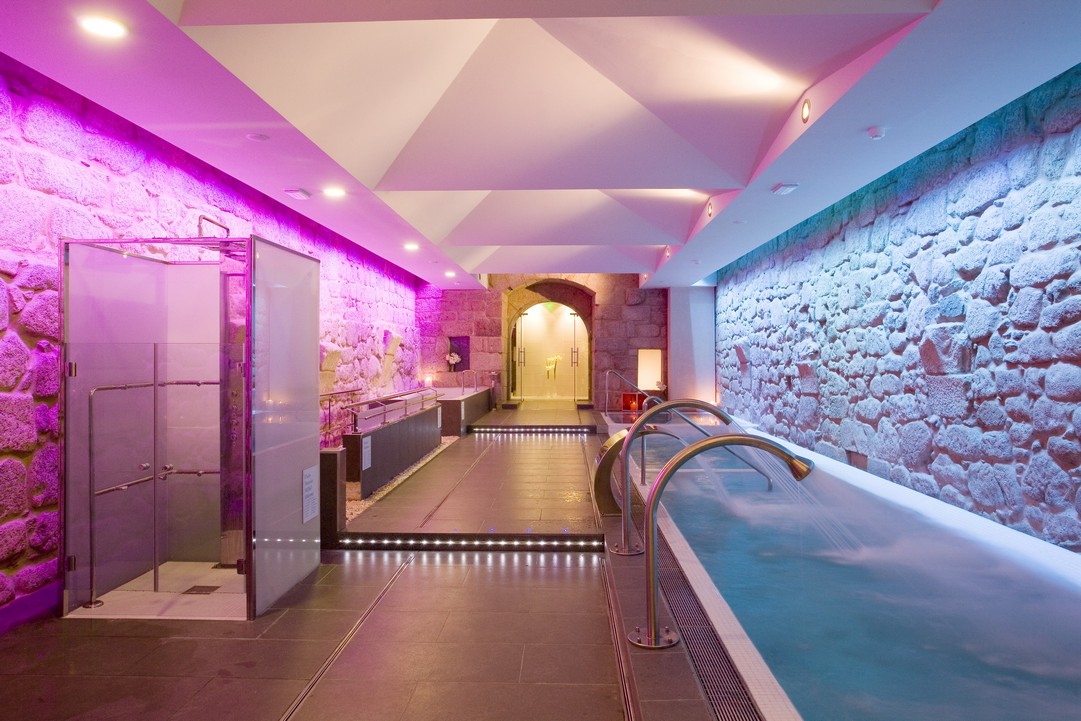 After a day of exploring, relax at Parador Santo Estevo's luxurious spa
True bliss awaits, however, at the Parador's Restaurante Dos Abades, where Galician staples like apple-chorizo sausage, grilled octopus with sautéed turnip greens, and delicious desserts such as bica de Trives (cinnamon topped sponge cake) or bica de Castro Caldelas (traditional sponge cake) are served beneath a stunning stone vault.
Eager to enjoy the best of spring in this amazing location? Contact Parador Santo Estevo to book your visit today!