Roman Ruins, Dinosaurs and Rioja Wine: A Three Day Escape in Calahorra
Paradores' luxury and historic hotels invites you to discover Calahorra, a traditional town indelibly marked by its unique history. Set aside time to visit this city during your holiday in Spain and enjoy a three day escape marked by art, local lore, and spectacular Rioja wine.
Use Parador Calahorra, an elegant brick building surrounded by a lush palm garden, as your base to explore this delightful locale and experience the best of La Rioja.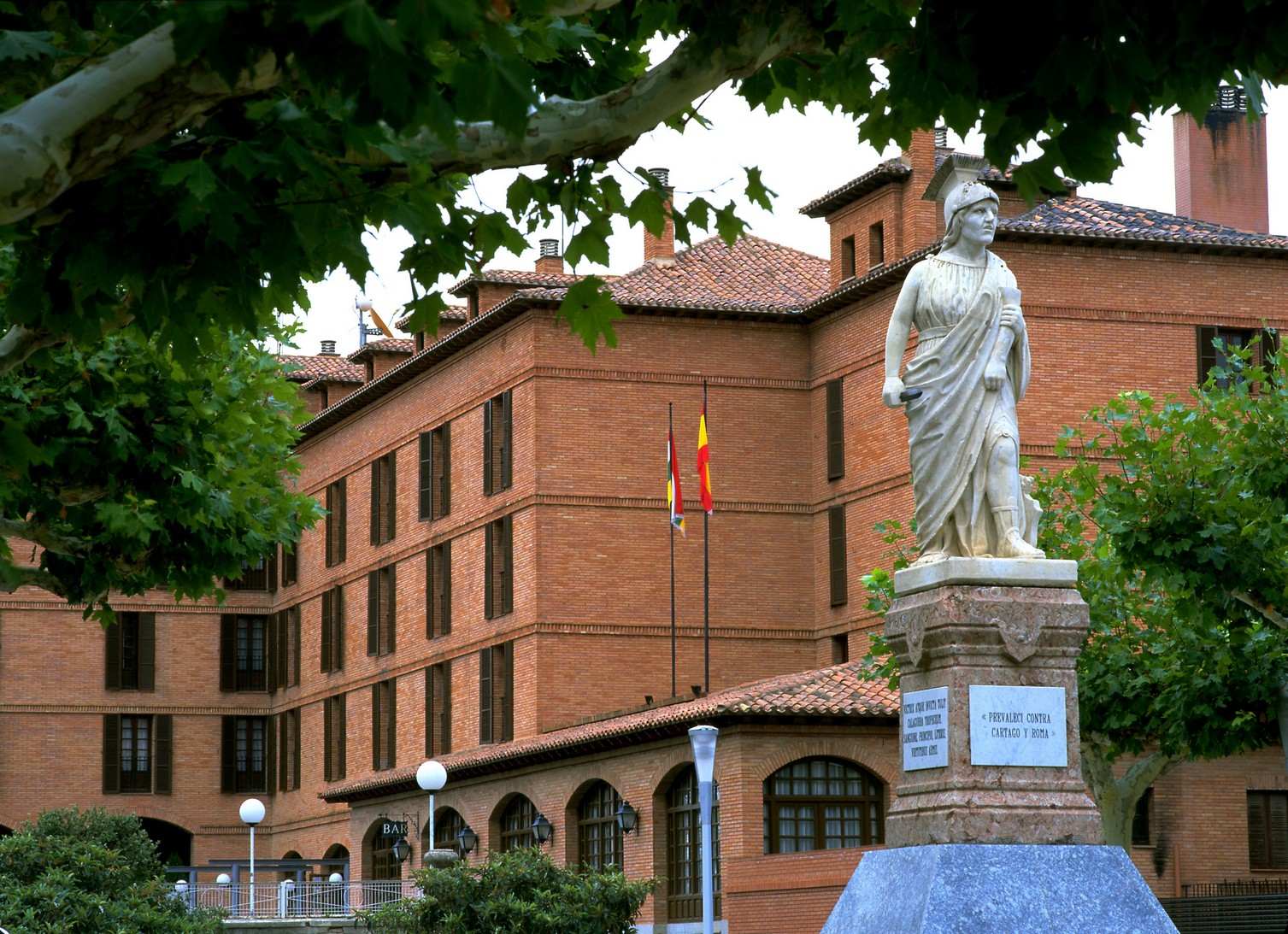 Parador Calahorra
Travel back in time
Spend your first day discovering Calahorra's rich history with a tour through its Old Quarter. Already inhabited in Palaeolithic times, Calahorra became a major administrative centre under the Romans and was a key city in the battles between the general Pompey and Julius Caesar. Its loyalty to the Roman Emperor earned it numerous distinctions and generous rewards, many of which you can still see.
Check out the grand Roman Arch and the ruins of the old forum to travel back to this period, and make sure that you visit the Municipal Museum in order to see the Dama Calagurritana, a beautiful bust of an ancient Roman lady, recovered from the ruins of a 1st century villa. Later, visit the old Muslim sector, developed under the rule of this group, and the cathedral, which is dedicated to the city's patron saints Emeterius and Celedonius, martyred here around 305 AD. View the city's more recent history with a visit to the Carmelite Convent, a fine example of baroque architecture, and a stroll through the peaceful Raso plaza.
Dinosaurs and delicious wines
Calahorra is located in an area where, millions of years ago, dinosaurs roamed. After a filling buffet breakfast at the Parador, treat the little ones to a thrilling visit to Barranco Perdido, a thrilling paleo-adventure theme park in nearby Enciso. Located on an archaeological site where all sorts of dinosaur remnants have been discovered, the park includes a museum, a dinosaur beach, and an activity track designed to keep them entertained.
On your final day, discover the best of La Rioja with a tour of the nearby wineries. Drop in on the nearby Rioja Baja Wine Museum to learn all about these exceptional beverages prior to losing yourself amongst the endless vineyards and sampling the finest local wines, famous around the world.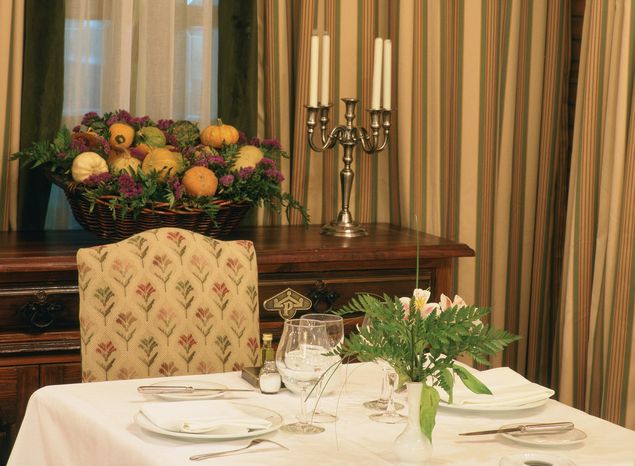 The restaurant at Parador Calahorra
Ready to experience the thrills of Calahorra? Contact the Parador today!