A Road Odyssey Through Scenic Andalusia
Thinking of discovering Andalusia by road during your upcoming holiday in Spain? Paradores' luxury and historic hotels has just the route for you!
Start off from Málaga and discover the very best of this stunning Spanish region by wandering through charming Nerja, Almería, Murcia, Córdoba and Seville.
An Andalusian odyssey
Before heading out; if you're thinking of driving through Spain, make sure that you know the rules of the road. For one thing, always remember that they drive on the right side of the road here. Solid white lines mean that overtaking is prohibited at that stretch of road, while broken lines mean that it's safe to do so; also keep in mind that you are required to flash your lights prior to overtaking drivers on the motorway. Speed limits are usually clearly indicated, but as a general rule: 50 km/h in towns and cities, 100 km/h on roadways, 120 km/h on motorways.
Once you're ready, start your road trip in Málaga, where you can spend your first day visiting the city's exceptional Picasso Museum and enjoy a relaxing dinner with views of the sea at Parador Málaga Gibralfaro's stunning terrace.
Relax by the pool at Parador Málaga Gibralfaro
The following day, discover the best of the Mediterranean coast at Parador Nerja, a waterfront hotel with perfect access to the area's pristine beaches and landmarks like the famed Nerja Caves.
If you seek more beach time, the port city of Almería and the amazing Cabo de Gata National Park are an ideal destination, with its dramatic, nearly deserted sands that seem to stretch out into infinity. Take it all in from Parador Mojácar, set in a whitewashed village, from which you can explore the area and nearby Murcia, a city famed for its tapas and seafood.
Inland wonders
After you've wrapped up on the coast, turn your wheels towards Córdoba, a major city in Moorish Spain, where you can discover the wonders of the grand Cathedral-Mosque from the comfort of Parador Córdoba, which overlooks the entire area.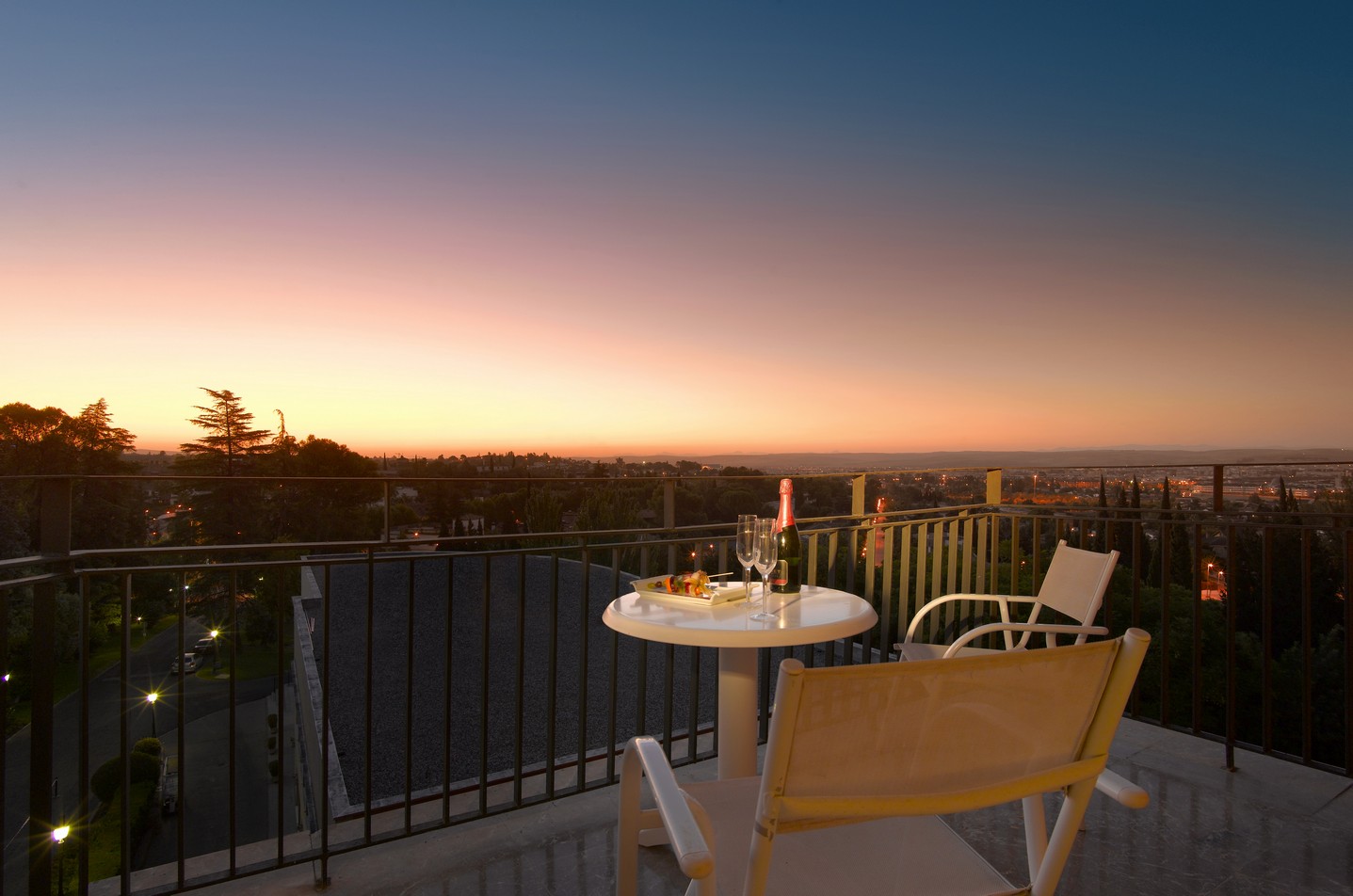 Enjoy the stunning views from Parador Córdoba


After a traditional bowl of salmorejo -Córdoba's traditional chilled tomato soup-, continue south to Parador Carmona -a former Moorish fortress-, your home away from home as you conclude your visit in Seville, the Andalusian capital. Whether you decide to take in a flamenco show or simply opt for relaxing on the Guadalquivir's river front, it's the perfect place to end your Andalusian odyssey.
Ready to take it all in? Contact Paradores to arrange your driving tour of southern Spain today!