Relaxing by Spain's loveliest rivers
Is there anything more relaxing than the combined view of a mighty river and the sounds of its bubbling waters passing by?
Let yourself experience that special level of peace during your next holiday in Spain with a stay at any one of the many Paradores' luxury and historic hotels located next to, or overlooking, some of the country's most beautiful rivers.
From the grand Douro to the meandering Guadalquivir, or the charming Sella, you'll be delighted by the prospect of having these lovely rivers seemingly set out for your personal enjoyment.
The mighty Douro
One of the Iberian Peninsula's major rivers, the mighty Douro flows from Soria province and across north-central Spain and Portugal, through to its outlet to the Atlantic in Porto. Long associated with the exceptional Duero wines that come from the many vineyards that sprout along its banks, the Douro is a source of life in Castile, and in Soria province in particular. It's no surprise that elegant Parador Soria is situated atop a high cliff with unrivalled views of the river as it reaches the city proper, a silver line that snakes through the woods and the craggy landscape below.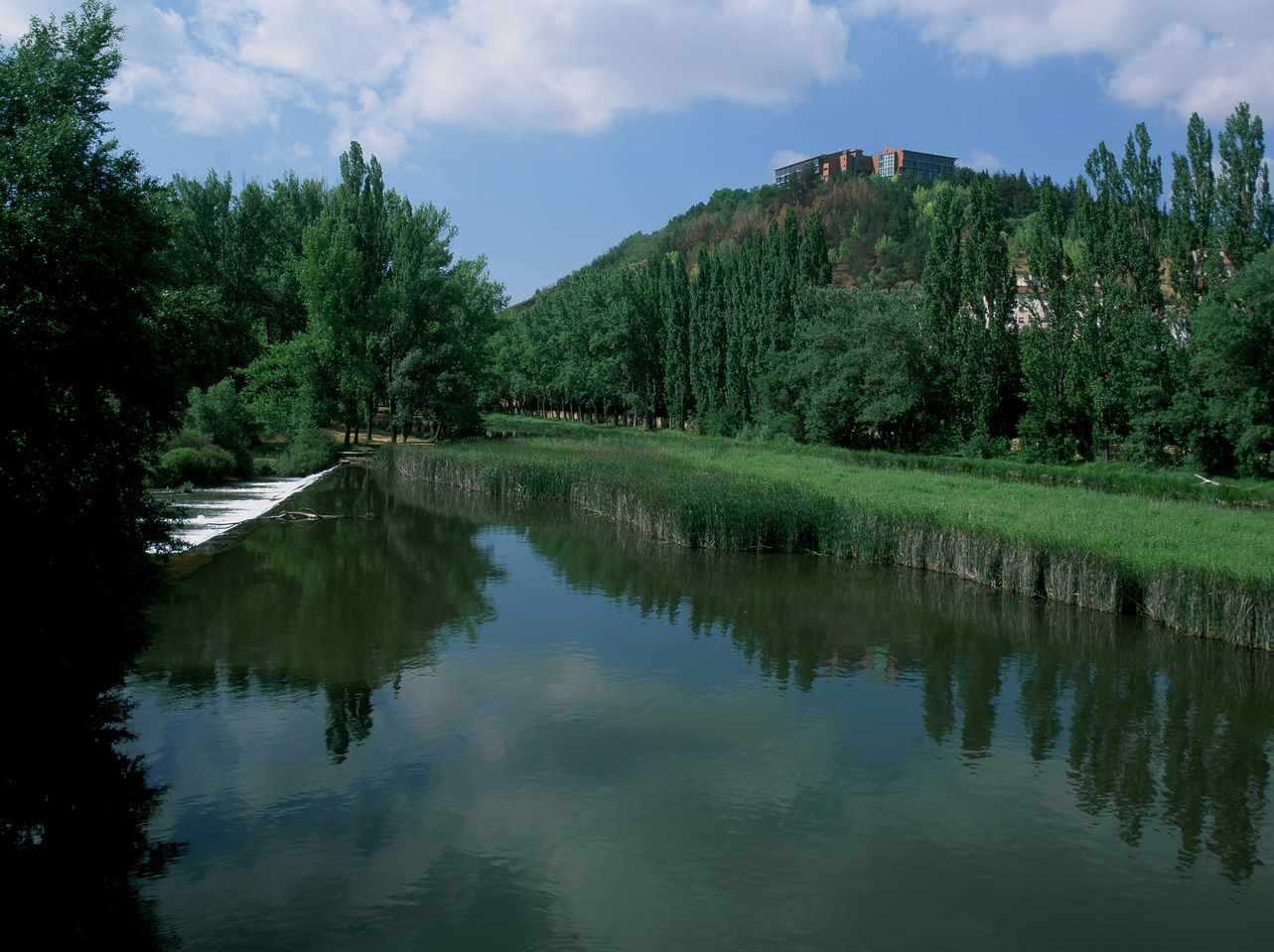 Parador Soria has exceptional views of the Douro river
You can catch an equally breath-taking -but entirely different- view of the Douro at Parador Zamora, a medieval-flavoured hotel in the heart of this charming provincial capital. The city's countless towers, grand Zamora castle, and the ribbed copula of its Cathedral are playfully reflected in the Douro's waters as it passes through this historic spot, en route to the Portuguese border.
Fluvial delights
Further south, Parador Córdoba brings Andalusian flair to the affair, surrounded by palm groves and with great views of the City of Caliphs and the Guadalquivir River below. On a hot day the terrace is an ideal place to relax with a cool drink and take in the river's refreshing breezes.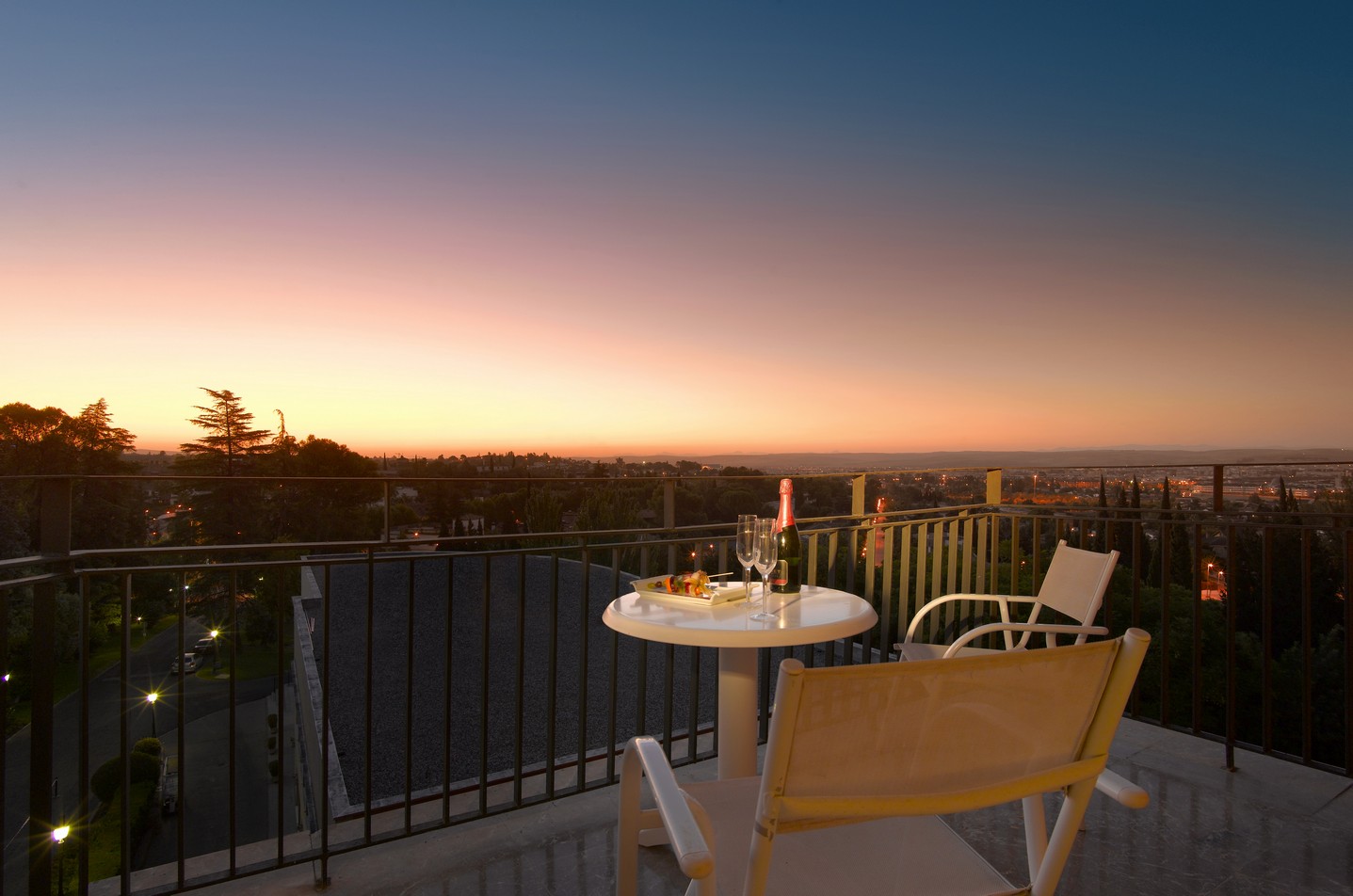 Enjoy a drink at Parador Córdoba's terrace
Another option is to head north, to scenic Parador Cangas de Onís, where the famed Sella river flows next to the hotel, a former monastery. The riverside garden is great for a stroll, while more adventurous guests can even look into taking a canoe down the river itself, as hundreds of sportsmen do during the annual Descent of the Sella competition.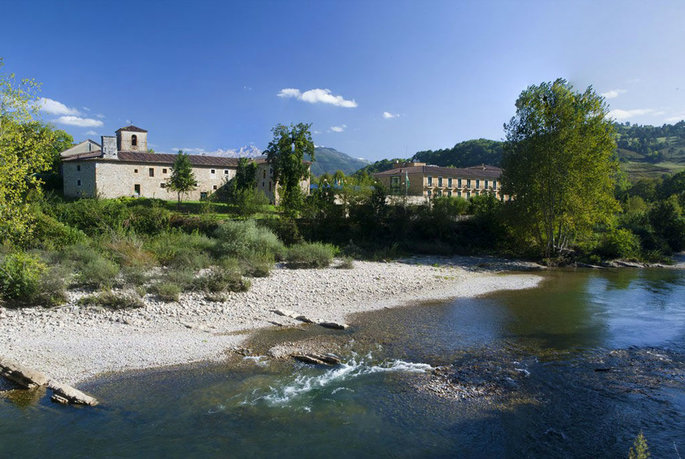 Parador Cangas de Onís is set right on the riverfront
Eager to enjoy Spain's finest rivers from the comfort of Paradores hotels? Contact our locations in Soria, Zamora, Córdoba and Cangas de Onis to book your visit today!