Relax Away Festive Stress in Spain at Paradores' Spas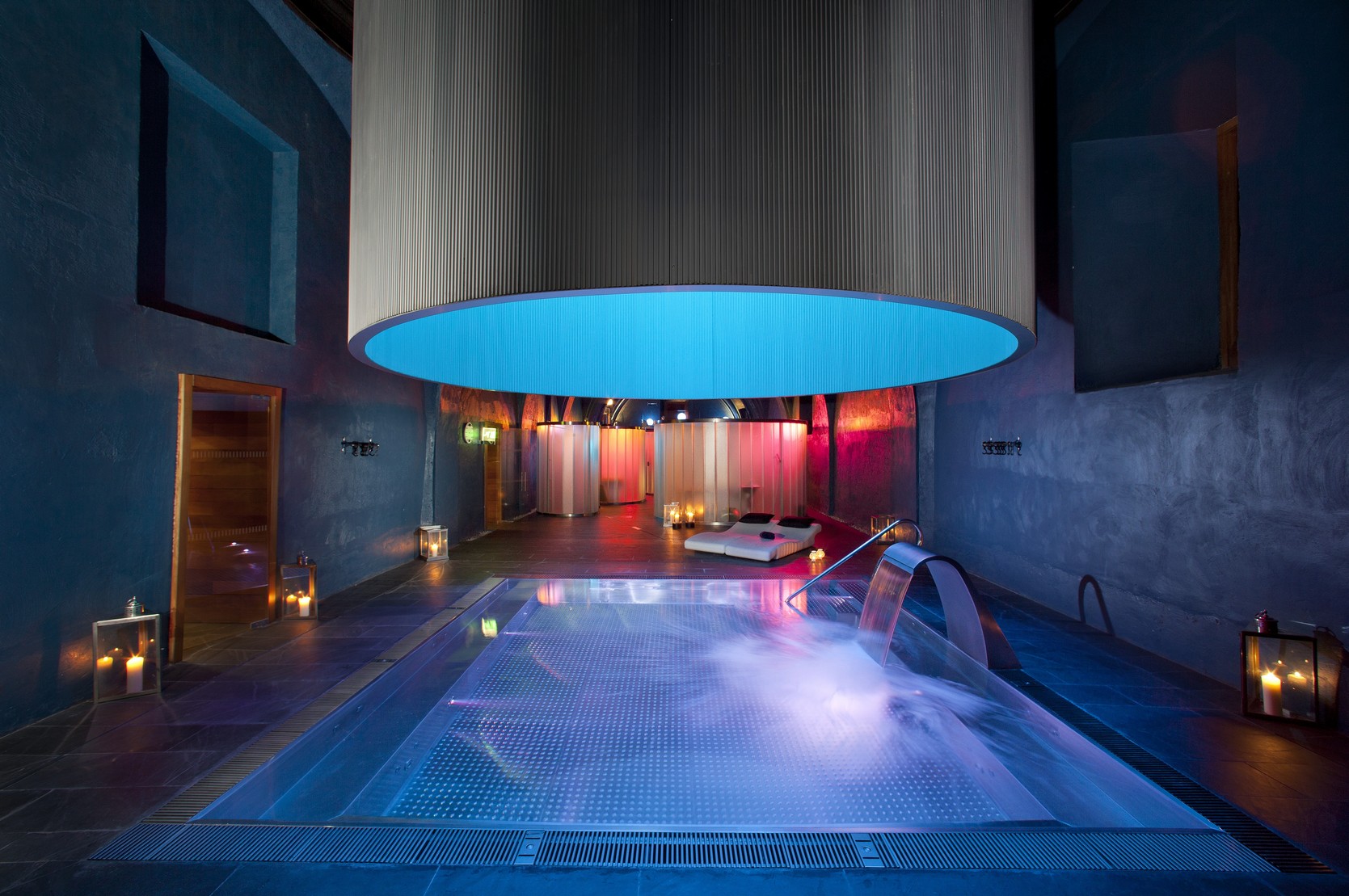 The halls have been decked, the carols sung and the gifts given. Isn't it finally time to unwind? The festive season can be stressful, but Paradores' luxury hotels in Spain are here to help. Plan a spa getaway to one of Paradores' many scenic locales throughout Spain and recharge for 2014 with a wide variety of soothing massages, body treatments and rituals.
Historic serenity
Feel the weight of the holiday pressures lift off your shoulders as you relax in the spa at Parador Alcalá de Henares and Parador Lorca.
In Alcalá, the charming university town that was the birthplace of Don Quixote author Miguel de Cervantes, you'll leave the hustle and bustle of the past few months behind while immersing yourself in far-off history. Disconnect beneath the spa's vaulted ceilings, featuring strategic lighting that creates relaxing, sensory surprises. A full range of treatments transport you to a world of well-being; guests can choose to take part in everything from exotic exfoliating rituals, based on traditions hailing from Northern Africa, to the hallmark Golden Century therapy, during which your skin is bathed in marine gold.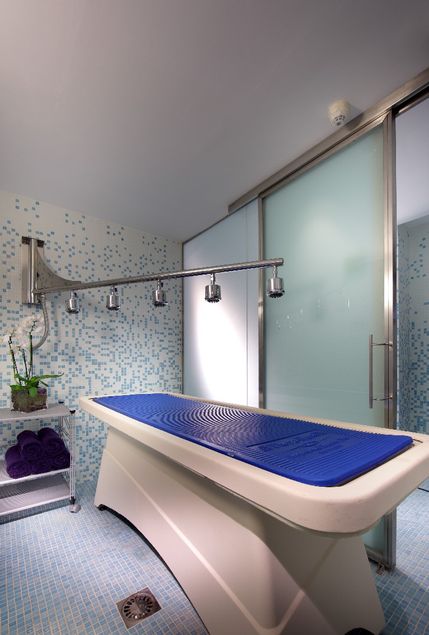 Parador Lorca incorporates the remnants of a 15th-century synagogue, a Muslim cistern, and part of the Fortaleza del Sol castle citadel into its luxury hotel. The past also fuses with the present in its world-class spa, where you can enjoy Celtic-influenced, candlelight techniques; chakra-balancing massage; and body-specific rituals, focusing on sensitive areas like the feet. Take in the wonder of the local land by partaking in the Olive Ritual, where this key agricultural element is used to restore mental and physical balance.
Mountain tranquillity
Achieve maximum relaxation in a beautiful natural setting. Snowcapped mountains welcome you to Parador La Granja and Parador Vielha, both of which feature spectacular spas.
Located at the foot of the Central System mountain chain and just a few minutes from Segovia, La Granja's Parador is set within the Casa de los Infantes, an 18th-century princely palace. But the facilities, including pools, showers, relaxation areas, steam rooms, and a sauna, are all modern. Treat yourself to luxuries like the Light Cascade, a candlelit massage that soothes and calms the spirit, or the Sunset at La Granja session, during which different aromas and exfoliation textures give you a comprehensive, holistic body treatment.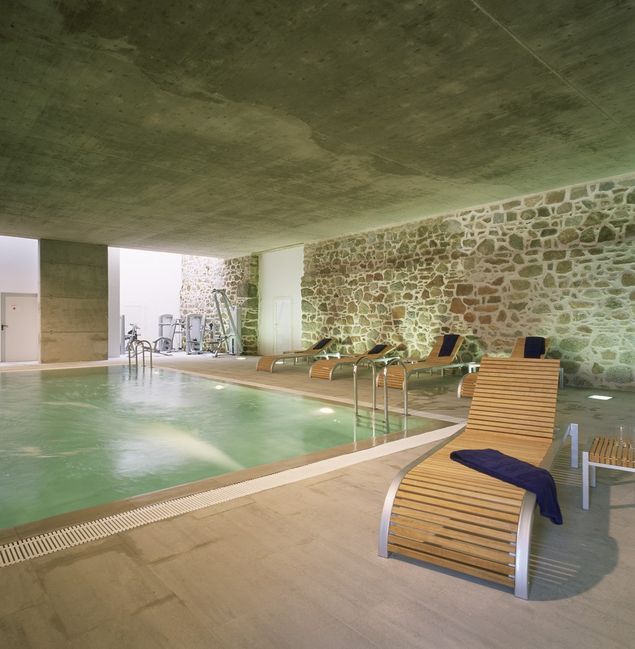 Parador Vielha, meanwhile, provides a perfect spot from which to head to the ski slopes at Baquerira Beret or explore the lush AránValley. Recover from your time in the cold outdoors with a visit to its modern spa, where you can enjoy a long list of massages, including the Herbal Pindas session, during which small bags filled with aromatic herbs and warm oils invigorate different areas of the body.
Coastal relaxation
Warmth is the name of the game at spas in Paradores' coastal locations. Parador Cádiz, with its breathtaking views of the bay, bathes you in the warmth of the Spanish south. Enjoy the Lady of Cadiz ritual, inspired by a mysterious Phoenician sarcophagus discovered in the area and which features gold exfoliation with an aromatic bubble bath, followed by a warp and facial hydration.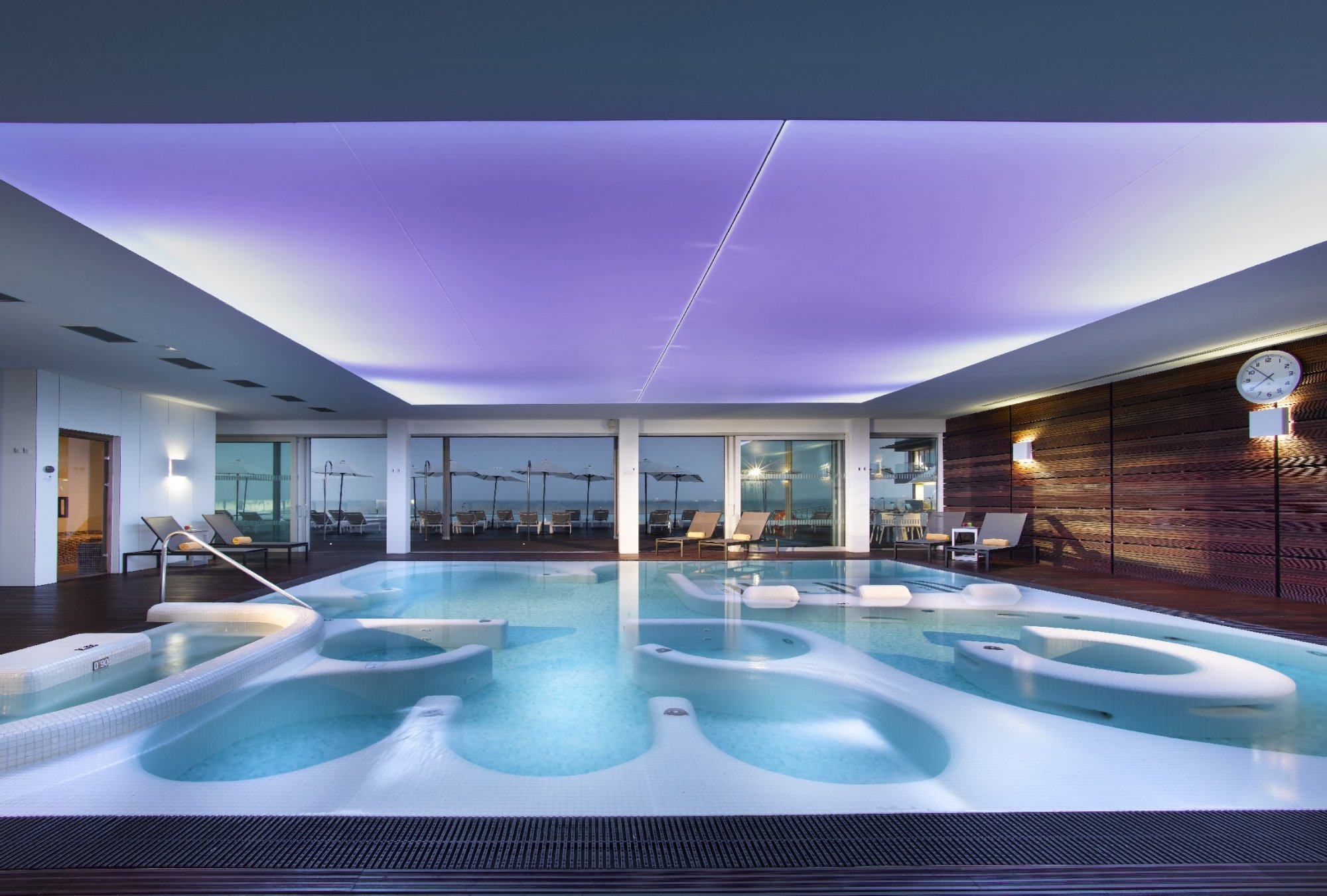 To the east along the Spanish Mediterranean are Parador El Saler and its spa, which captures the beautiful seaside sunset in its Sunset in Marine Waters treatment, a combination of exfoliation and peaceful massage.
Interested in having a relaxing holiday in Spain? Contact Paradores today.