Places you must visit in Alcáñiz
The province of Teruel hides a lot of beautiful treasures. One of those is the town of Alcáñiz. Have you ever heard of it? It is one of the main cities in Aragón and it has an important medieval heritage. Do you know what else? One of the most important buildings in the town is now the Parador de Alcáñiz, one of our hotels that is waiting for you to discover this wonderful place.
The Guadalope River surrounds this town that was an old Roman settlement in the past. Alcáñiz has the influence of Romans, Arabic and French civilizations. The Order of Calatrava also dominated Alcáñiz from the XII to the XIV centuries, and it was by that time when the Castle of Calatravos, our nowadays Parador de Alcáñiz was built. It is considered one of the most heroic towns of the region. What should you visit in Alcáñiz?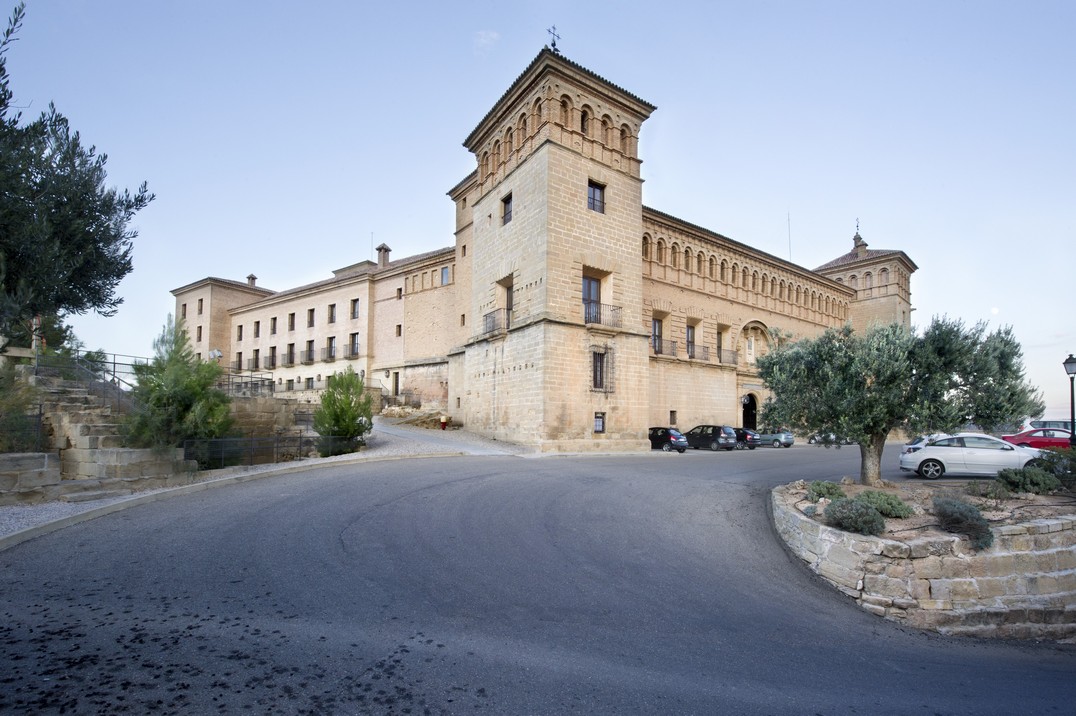 Plaza de España. It is considered Alcáñiz's main square and it is located in the heart of the city and it is where the City Hall of Alcáñiz is placed.
Plaza de Mendizábal: This is a pedestrians area full of shops and beautiful corners and buildings. You will see the symbol of it: a statue called "Canto a la vida". You'll love walking it around!
Lonja. At this square, you will also meet one of the most representative buildings of Alcáñiz: The "Lonja", an old building from the XV century with a characteristic gothic style that has been declared a Site of Cultural Interes, and the Renaissance civil building known as Casa Consistorial of Alcáñiz considered an artistic jewel.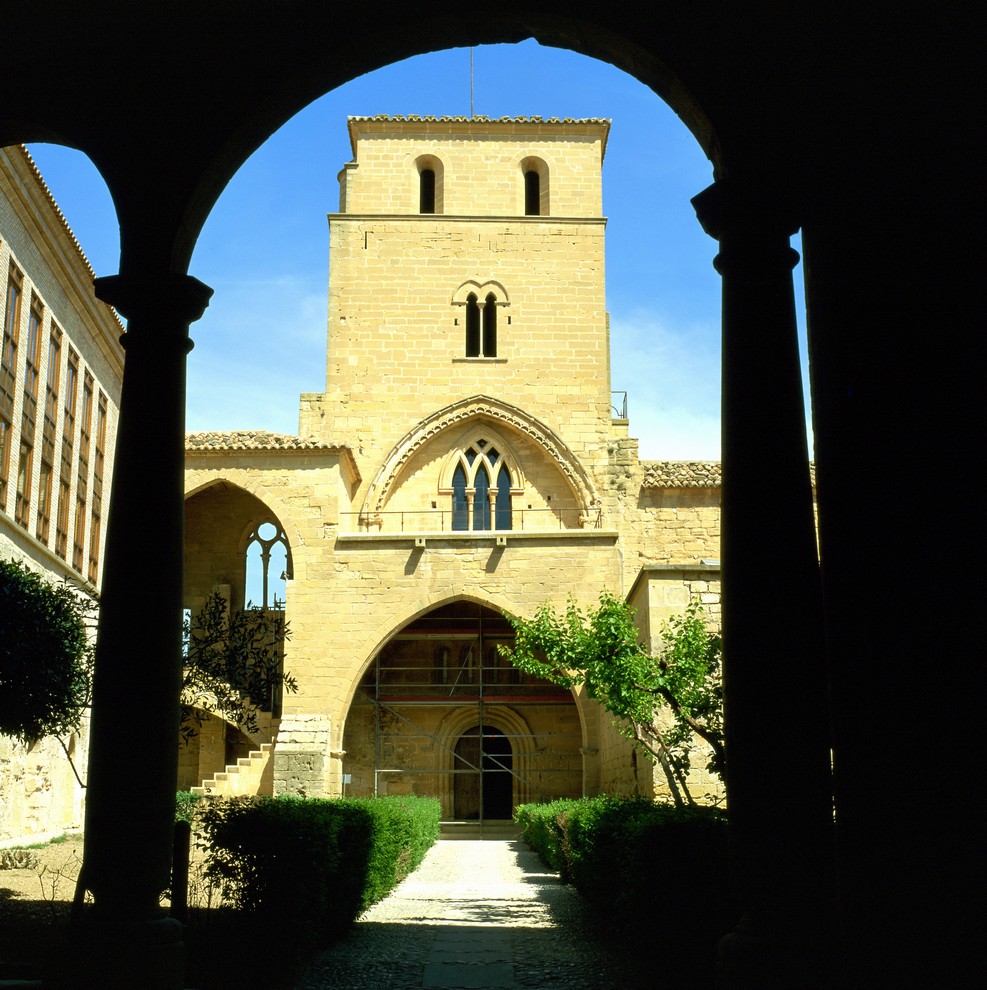 Santa María la Mayor Church. This building is known as the "Excollegiata" because it used to be a collegiate church from the 1407 to the 1854. It is located next to the Lonja. Most of it was built back in the XIII century, so it has a Baroque style combined with the majestic gothic tower that stands out of this medieval temple. Its façade is so impressive!
Castle of Calatravos. The most emblematic building is this one, the Castle of Calatravos. It was built in the XII century and it is where nowadays our Parador de Alcañiz is placed. It was an old castle-convent and it is considered one of the most important architectonic heritages. From the Parador de Alcañiz you will be able to enjoy some of the best panoramic views of the city. The spacious and comfortable rooms of the hotel will make you want to stay longer!
Get lost around this historic city, its streets and beautiful buildings. Book now at the Parador de Alcañiz, you won't regret at all!
Book now at Parador de Alcañiz
How to get to Alcáñiz:
Aeropuerto de Zaragoza (120 kilometres)
Aeropuerto de Teruel (160 kilometres)
From Zaragoza: Take N-232 road to Madrid for 105 kilometres
From Tarragona: Take N-420 road for 140 kilometres
From Barcelona: Take AP- 7 to N-230b. After 182 kilometres take N-232a road to Alcáñiz.