A Pit Stop on the Way of Saint James
The Way of Saint James is a pilgrimage towards the tomb of Saint James, the apostle buried in the magnificent Santiago de Compostela Cathedral. Many people who choose to travel this pilgrimage stay at the spectacular Parador Villafranca del Bierzo along the way.
Of course, not all who walk the Way are religious. Many choose to do this for other reasons, such as a chance to spend their holidays in the beautiful countryside of northern Spain, to get some exercise, to meet interesting people, or to try world famous Galician gastronomy.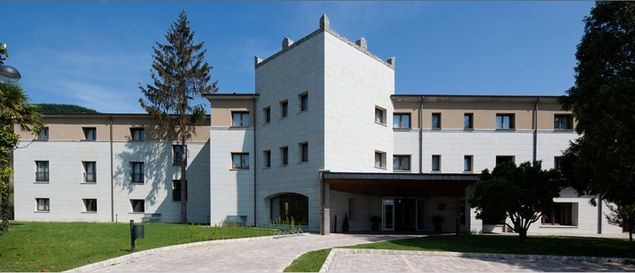 Parador Villafranca del Bierzo
The Way of Saint James
Reaching this Cathedral is every pilgrim's dream, as it marks the end of their journey. While all pilgrims wind up in the beautiful historic city of Santiago de Compostela, not all of them start the Way at the same point. Tradition has it that you start the Way from your doorstep, and there are in fact pilgrims throughout Europe that start walking it from their very home, no matter how far away it is from Santiago de Compostela. This is how early pilgrims began the Way, when it started back in the 9th century. However, most people follow a route called Via Regia that starts in the Pyrenees, on the French side. It takes about one month to hike from that point to the Cathedral of Santiago. Another two popular routes include a Northern Route and the Central Portuguese Way route.
Hiking is not the only way to travel this pilgrimage. Pilgrims who choose to bike or horseback ride reach Santiago de Compostela faster. British humourist Tim Moore did the pilgrimage riding a donkey!
When pilgrims reach the end of the Way, they are given a certificate called a compostela. To earn a compostela, pilgrims must have walked at least 100 kilometres or biked at least 200 kilometres. People prove how far they have travelled by showing their Way of Saint James passport that they have stamped at churches along the Way. Every year about 100,000 pilgrims earn the compostela.
Parador Villafranca del Bierzo
Quaint Villafranca del Bierzo is located along the Way of Saint James, in Leon. It has a long tradition of housing pilgrims who are travelling the Way. This lovely parador has in fact actually been nicknamed "little Compostela" as it is like a smaller version of the magnificent Parador in Santiago de Compostela.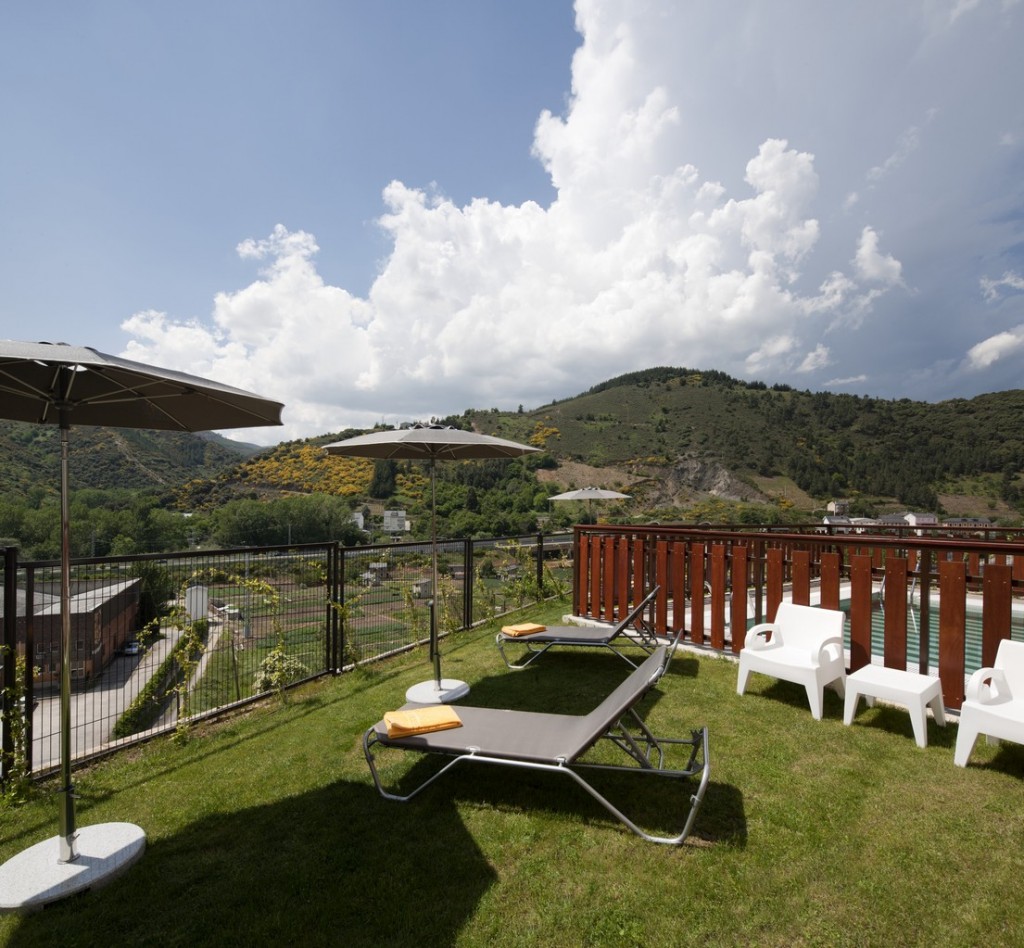 Sunbathe at Parador de Villafranca del Bierzo
Located at the entrance to Villafranca del Bierzo, this luxury hotel is designed in stone and slate, which respects local architectural customs. Guests who relax there before continuing on the Way can enjoy views of the nearby Ancares mountain range and of the Piedrahita del Cebreiro Pass.
What part about travelling the Way of Saint James interests you most?