Peratallada, a combination of sea and stones near Aiguablava
The province of Gerona in Spain is definitely a place that has to be discovered. There are so many beautiful sites not everyone has ever heard of. One of these enchanting spots is Peratallada, an old village located in the surroundings of our Parador de Aiguablava. Do you want to discover it?
The Parador de Aiguablava is a perfect choice if you are looking for some disconnection at a beautiful location. You can relax there, enjoy a peaceful time and discover a wonderful place in the northern Mediterranean coast of Spain. We already told you about what to do in a two-day getaway to our Parador, but we wanted to suggest you a new place to discover why staying there: the village of Peratallada.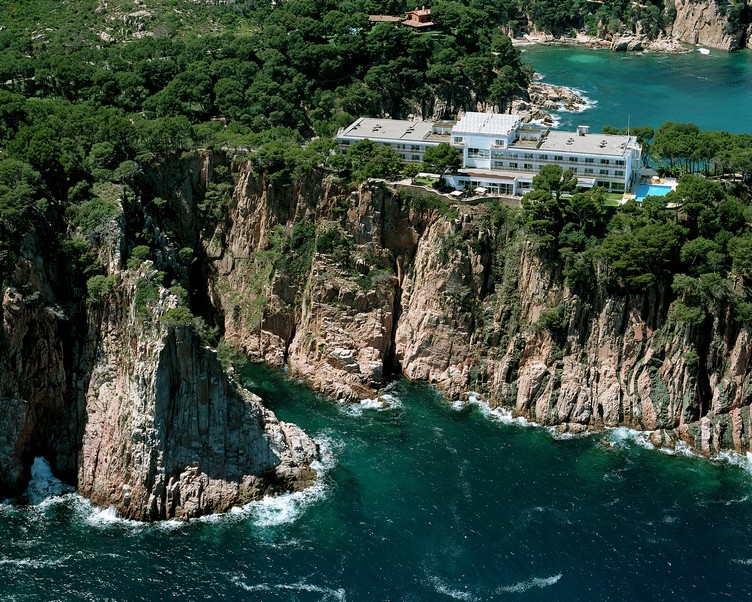 Parador de Aiguablava
Around 20 kilometres far from our hotel on the C-66 road, we find a medieval place that has been declared a Historic-Artistic Site. It is Peratallada, an old village that has become famous because of its medieval architecture, the beauty of it and its conservation. It is, in fact, one of the best preserved medieval villages in Spain.
Peratallada has to thank part of its charm to its characteristic fortress and moat. The most representative symbol of it is the Castle of Peratallada. This is the first-known construction of the village, and it seems to be dated back in the X century. It has a mixture of Gothic and Medieval style. After its construction, the village started to grow and become more and more important. The Castle of Peratallada has been declared a Site of Cultural Interest. You cannot miss it!
Inside this same fortified area of the Castle, we find what it is known as the Torre de L'Homenage, a 10 metres tall tower made of natural stone that enhances the beauty and impressiveness of the site.
Another architectonic jewel of Peratallada is the Church of San Esteve, a religious building from the late XIII century with a Romanesque style. The façace of this church is probably the most amusing part of it. It looks old but stable and majestic with the belfry presiding. Through this access you enter the place and can find the cemetery of the village.
Parador de Aiguablava
Why won't you want to combine a peaceful time at our Parador de Aiguablava with some cultural visits in this old village considered a treasure of History? The whole region of Aiguablava has a special charm that deserves to be enjoyed, and everyone knows that as it is one of the most visited places of Gerona. Our Parador de Aiguablava has the privilege of being located in such an outstanding site, where the crystalline water meets the rocks and the golden sand of the beach. It's a completely inspiring location!
Do not hesitate and book now at the Parador de Aiguablava. You won't regret!