Paradores' Top 5 Monastery Stays
Besides cultural delights, culinary treats and natural wonders, if there's one thing one seeks during a holiday in Spain, it's a bit of peace and relaxation. Where better to combine all of these elements than in a monastery, where serenity is the order of the day?
Thanks to Paradores' luxury and historic hotels, serenity is very much yours to enjoy at any number of the former monasteries where you can now spend the night. Let's review some of the most glorious locations of this sort.
Unique experiences
Located a mere 26 kilometres from Madrid, Parador Alcalá de Henares is housed within a 17th century monastery school in the very heart of this UNESCO World Heritage City. Tastefully restored in a minimalist style, the hotel combines modern comfort with classic elements like a peaceful cloister, a decadent spa and two restaurants where the meals are nothing short of religious experiences.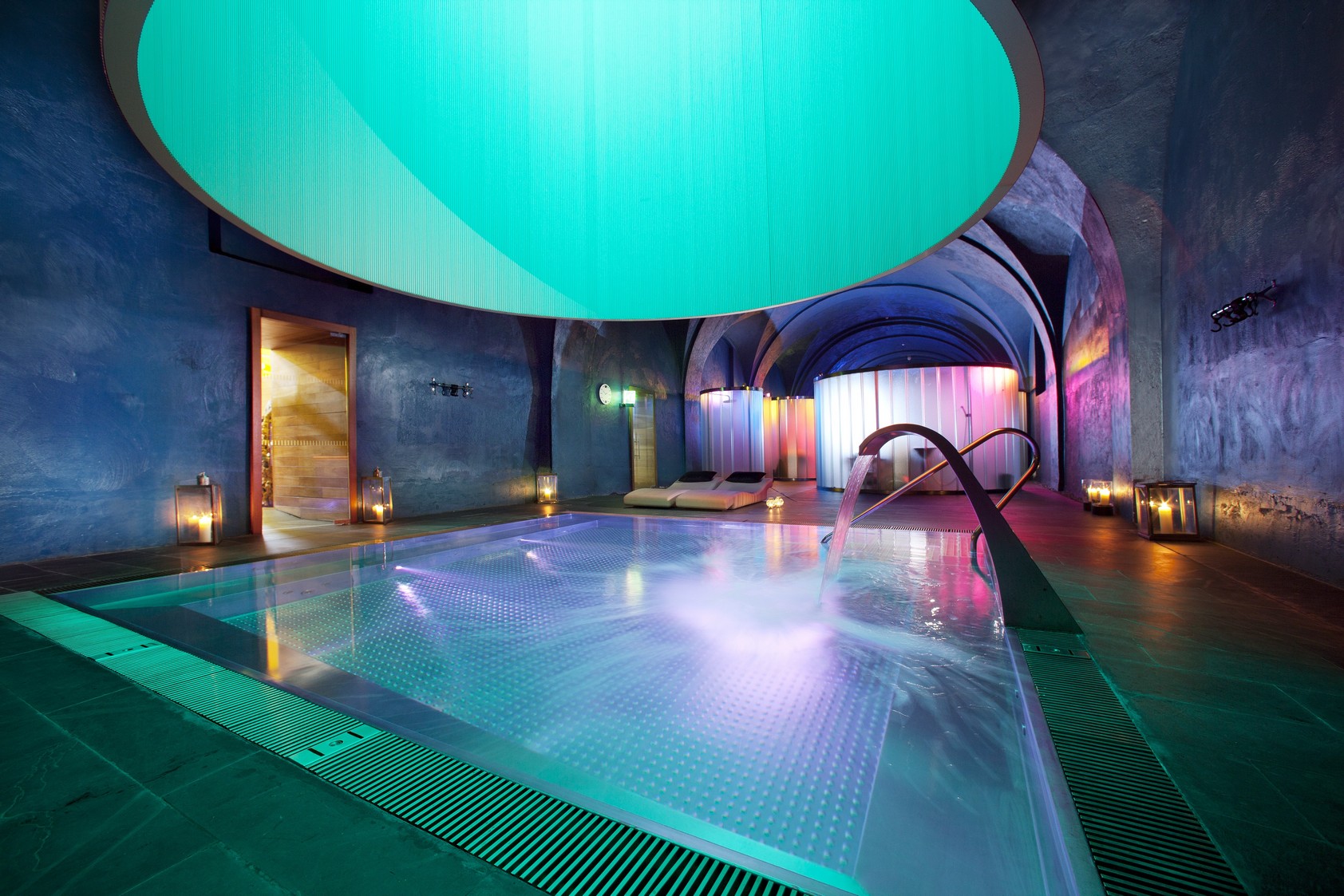 Unwind in the luxurious spa at Parador Alcalá de Henares
Parador Guadalupe, meanwhile, is located within the Royal Monastery of Guadalupe, another World Heritage Site, where you can lose yourself within the spectacular Gothic and Mudejar cloisters. The hotel is a romantic space that will take you back to simpler times with its charming, leafy courtyard and palatial rooms.
Further north, Parador Cangas de Onís offers the best of nature thanks to its location within the former San Pedro de Villanueva Monastery, surrounded by Asturias' Picos de Europa mountains. The warm rooms have excellent views of the landscape and the Parador offers perfect access to the shrine and lakes at Covadonga.
Romantic getaways
Also in Asturias, Parador Corias is set within the Monastery of San Juan Bautista, known as 'El Escorial of the North' due to its monumental beauty. Ranked as Spain's best non-urban hotel by Condé Nast Traveller in 2014, this amazing location offers views of the Narcea River and the mountains beyond, plus elegant cloisters, and even a Tuscan-style church.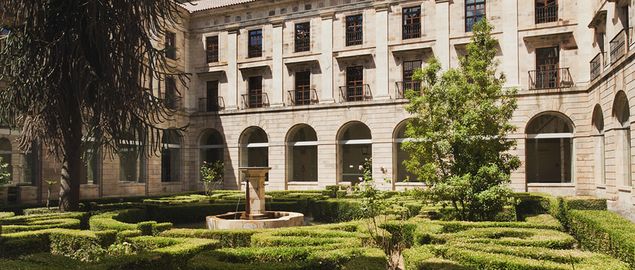 Find peace in the elegant cloister at Parador Corias
Galicia's Parador Santo Estevo, meanwhile, is located within the eponymous Monastery, deep in the woods and by the Miño and Sil rivers. Featuring Romanesque, Gothic and Renaissance cultures, it is a National Historic-Artistic Site and a dream come true for travellers seeking a bit of romance, with elegant rooms and a peaceful terrace café, as well as a great spa, located within.
Ready to reach a higher state of bliss while on your journey? Contact Paradores to book a stay at any one of these fantastic former monasteries today!