Paradores Invites You to 'Discover Toledo'
Gothic monasteries, ornate mosques, mudéjar synagogues... Paradores' luxury and historic hotels invite you to a unique holiday in Spain in Toledo, the famous 'City of Three Cultures'.
From now until the 31st of August you can take advantage of the special 'Discover Toledo' package, which allows you to enjoy a stay at charming Parador Toledo and have direct access to six of the city's most important monuments: the Church of Santo Tomé, San Juan de los Reyes Monastery, Cristo de la Luz Mosque, Jesuitas Church, Salvador Church and Santa María la Blanca Synagogue.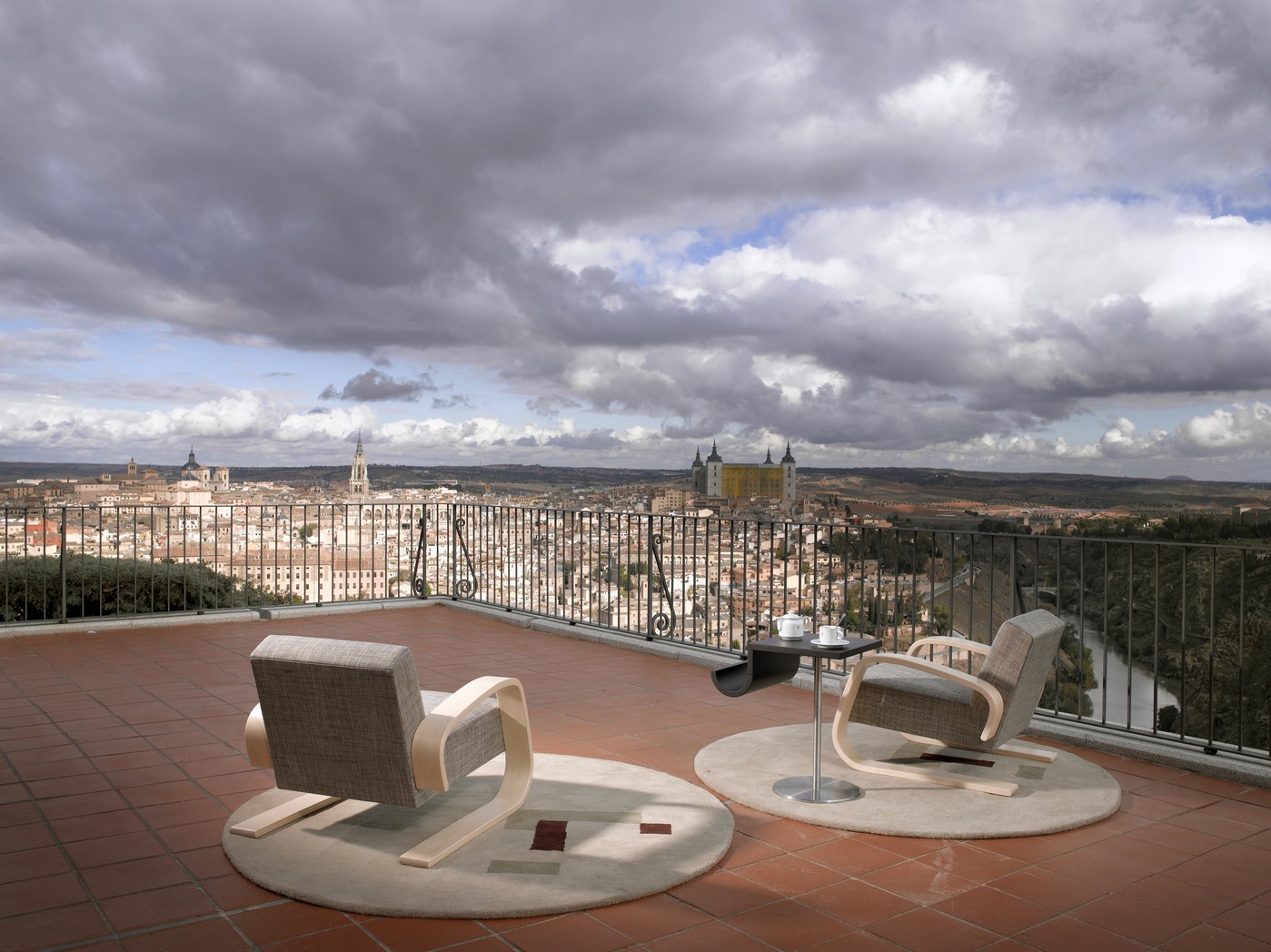 Discover Toledo with the Parador
Historic splendour
A UNESCO World Heritage City, Toledo is a former Imperial Capital which bears the mark of the three religious groups; Muslims, Jews and Christians, which shaped its evolution over the millennia. With Parador Toledo's 'Discover Toledo' package you can explore this rich cultural history with direct access to the city's most important monuments.
Start off at the Cristo de la Luz Mosque, which dates back to 999 and remains largely as it was when Toledo was a key city in the Islamic Caliphate. Later, continue on to Salvador Church, which was originally a mosque, and dates back to 1041. The building incorporates pre-existing Visigoth architectural elements, as well as later 15th century additions.
The nearby Santa María la Blanca Synagogue was built in 1180 and is believed to be Europe's oldest standing synagogue. Built for Jewish use, it features Muslim architectural elements, and is currently a Catholic church. In the city centre, Santo Tomé Church is a 14th century wonder and home to El Greco's famous painting, The Burial of the Count of Orgaz.
Continue discovering the city's history with a visit to San Juan de los Reyes Monastery, built by the order of the Catholic Monarchs and considered to be an exceptional example of Isabelline Gothic architecture. Conclude with a tour of the San Idelfonso Church, commonly known as the Jesuitas (Jesuit) Church, a baroque beauty with delicate detailing and fantastic frescoes.
An Imperial visit
After a day wandering from monument to monument, head back to Parador Toledo, a lovely building with unrivalled views of the city's famous skyline. Take a dip in the pool or enjoy a relaxing glass of wine on the terrace prior to having a traditional Castilian meal in the Parador's restaurant.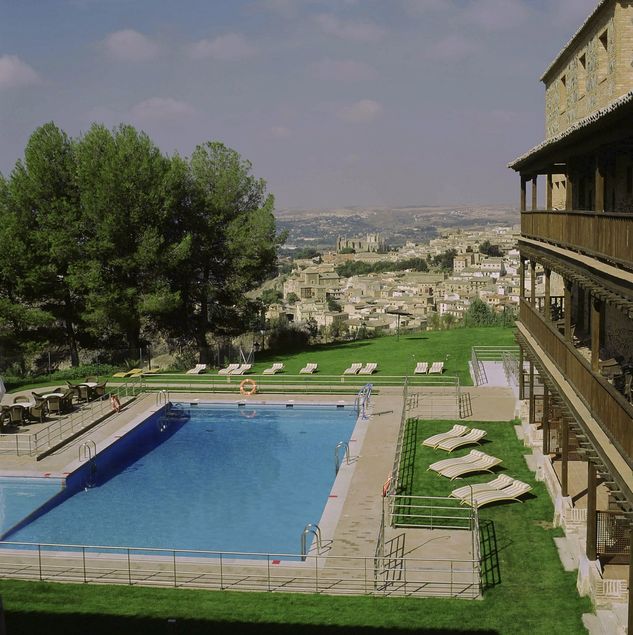 The swimming pool at Parador Toledo
Ready to see why Toledo is called the 'City of Three Cultures'? Contact Parador Toledo today!