Paradores' Enxebres: Simply Irresistible
A visit to Galicia is a visit to a gastronomical wonderland. The region's exceptional cuisine - based on fresh seafood, hearty meats and scrumptious dairy products - is a paean to this tremendously fertile land, and yet another reason for you to drop in on this northwestern area during your holiday in Spain.
Those looking to enjoy the very best of Galician food need look no further than Paradores' luxury and historic hotels' Enxebres, a series of traditional restaurants located within Paradores Baiona, Monforte, Pontevedra, Santiago de Compostela, Tui, Vilalba and Verín.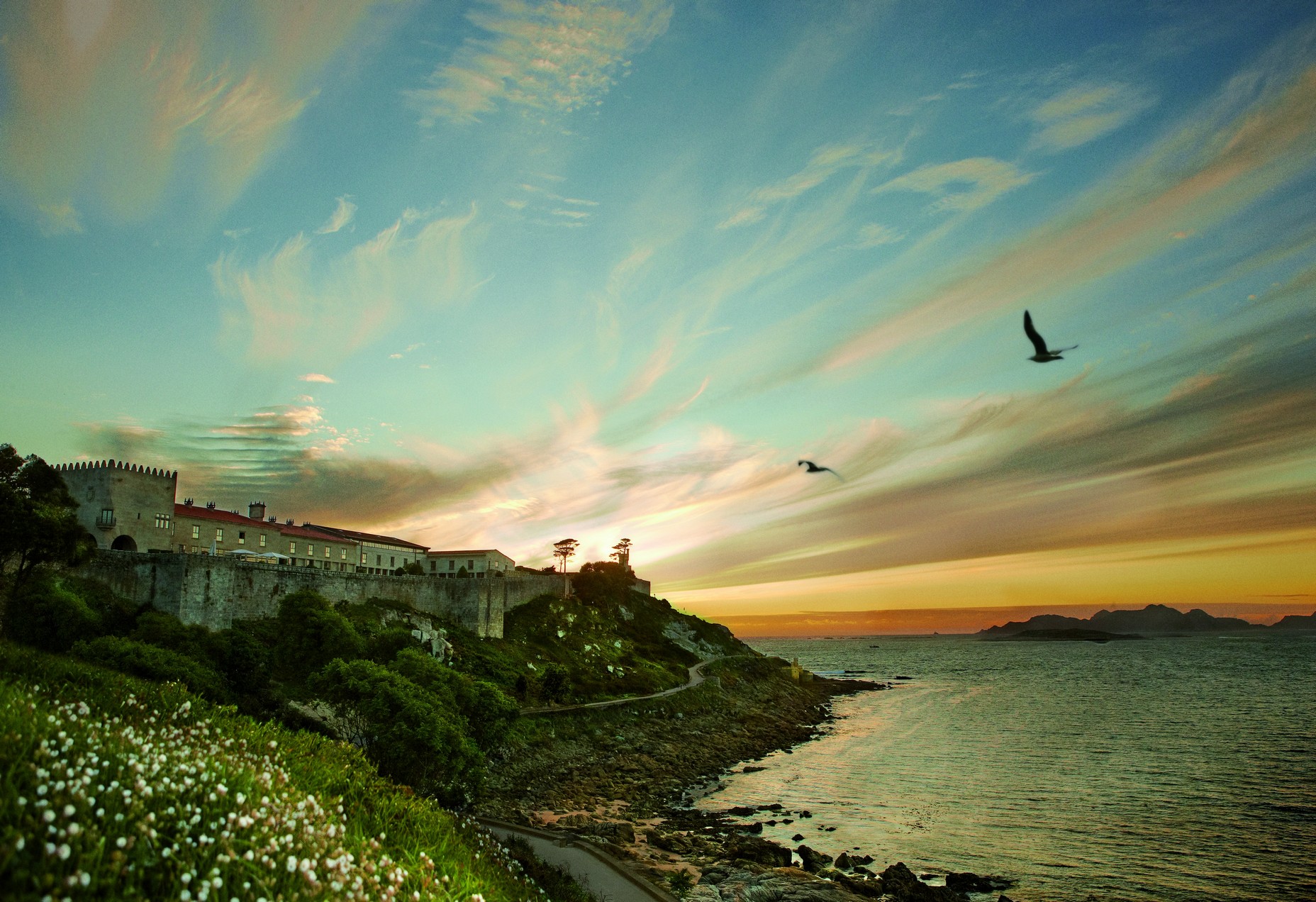 The stunning views from Parador Baiona
Regional staples
Established in 1996, when Parador Santiago de Compostela launched Enxebre Do Hostal, Paradores' Enxebres are in-house, gastronomic spaces that feature the very best of Galicia's regional cuisine.
In the south, right on Galicia's border with Portugal, Parador Tui's Enxebre San Telmo faithfully evokes the best of hearty provincial cuisine with its empanada (savoury pie), pork shoulder and marinated pork loin, rich sirloin steak, and caldo gallego, the region's most famous bean stew. Nearby, Parador Baiona -located within a dramatic coastal fortress, with unbeatable views of the Cíes Islands- is home to Enxebre A Pinta, where you can treat yourself to fresh lobster, grilled or baked scallops, and a wide variety of Galician cheeses.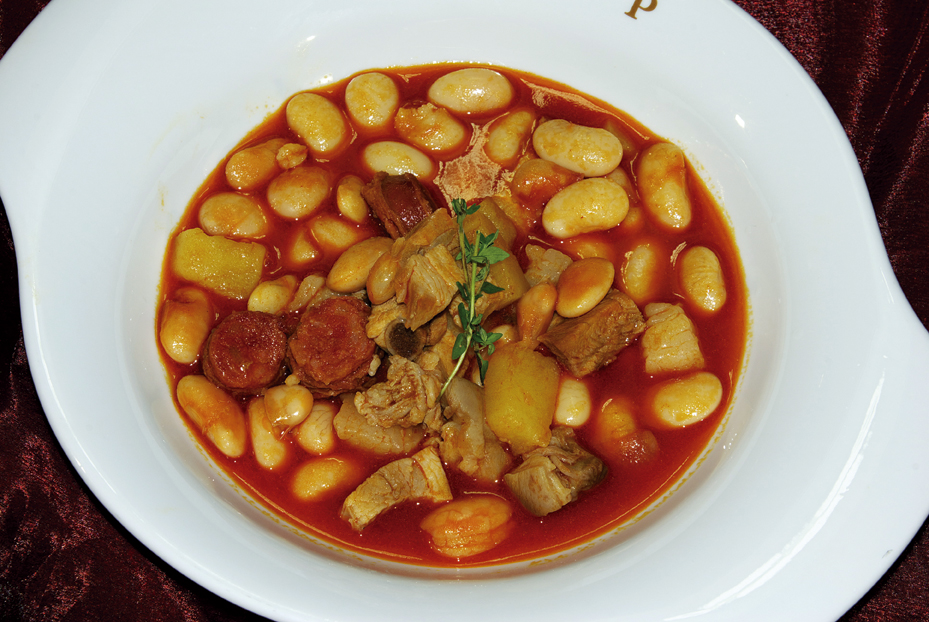 A hearty and filling bean stew at Parador Tui.
Stately Parador Monforte -a former palace and monastery- plays host to Enxebre de Lemos, where the baked cod served over sautéed vegetables and raisins and filloas (crêpes) are legendary. Meanwhile, Parador Verín's Enxebre Monterrei evokes the best of the lush Monterrei Valley with its pork shoulder with turnip greens and chorizo sausage, and filloas (crêpes) filled with brandy cream.
Classic delights
Despite its noble surroundings, Parador Pontevedra's Enxebre Casa do Barón features rustic - yet incredibly tasty - cuisine including cod on toast with caramelised onion and caldeirada de pescado, a fish stew traditionally eaten by local sailors. Equally elegant Parador Vilalba plays host to Enxebre Castelo dos Andrade, where the ham croquettes and scrumptious bica de Guitiriz (corn flour sponge cake) are surefire crowd-pleasers.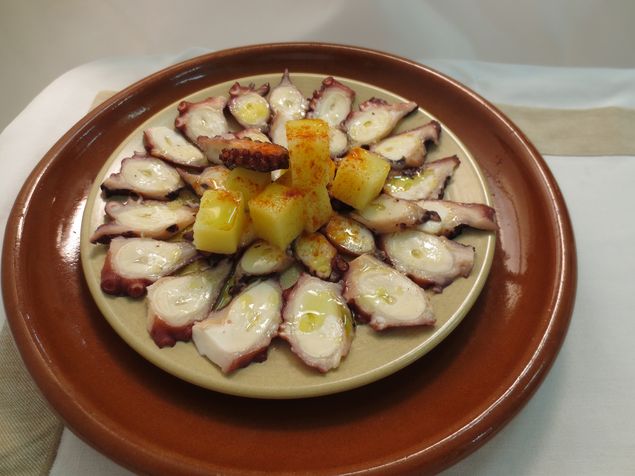 Pulpo a feira is a must when you visit Galicia!
A visit to Galicia isn't complete, however, without dropping in on Parador Santiago de Compostela, in the Autonomous Community's capital. The Hostal dos Reis Católicos' Enxebre do Hostal features staples including pulpo a feira (octopus and potatoes dressed with olive oil and paprika) and rice with molluscs, perfect treats for hungry travellers.
Are your taste-buds screaming out for more? Discover all the dishes at these great Enxebres by contacting Paradores today!