Parador Sigüenza As Your Wedding Venue In Spain
Many happy couples choose to hold their wedding in luxury hotel chain Paradores, many of which are glamorous reformed castles, convents or palaces. All the wedding guests will be glad they went to your destination wedding once they see how marvellous the venue is.

One such ideal spot for a wedding is Parador Sigüenza, which has so much to offer the bride and groom. Located in a 12th century medieval castle, this exclusive hotel was once home to kings, bishops, and cardinals. Some reasons it is perfect for a wedding include: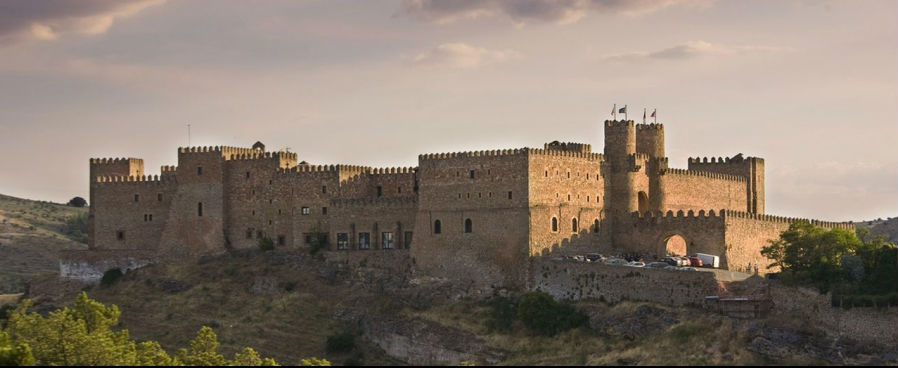 Parador Siguenza
1. Its 13th century Romanesque chapel: Parador Sigüenza offers a medieval chapel in which many happy couples decide to tie the knot. However, if you prefer, many other couples decide to marry in the Sigüenza Cathedral nearby.
2. Views over the city of Sigüenza: This exclusive hotel offers spectacular views of the city. While your guests are in Sigüenza, they may be inspired to visit the cathedral or its Roman Arch, the Monastery of Santa Maria de la Huerta or the Collegial Church in Medinaceli.
3. Its beautiful courtyard: The guests will enjoy strolling through Parador Sigüenza's amazing cobblestone courtyard. This is the perfect location for the cocktail hour, which thanks to Spain's sunny weather, can most certainly be enjoyed outdoors.
4. Arab roots: This building, which was first built in the 5th century, was then strengthened by the Moors in 712. Its unique origins make it a venue your guests will never forget.
5. Renaissance design: Everyone will be amazed by the lounge which is spectacularly decorated with huge chandeliers, tapestries and suits of armour.
6. Amazing acoustics: One advantage these traditional buildings have is that they offer wonderful acoustics. Whether the bride and groom are hoping to hear melodic jazz or upbeat rock and roll, they are guaranteed the best possible sound.
7. Delicious cuisine: The banquet is served by a staff of professionals. The local specialities such as cod with Manchego cheese, oven-roasted kid, or sirloin pork cooked in a wine sauce, are all spectacular. All the dishes are prepared with local produce and ingredients. The typical desserts and pastries are also not to be missed!
Which detail about your wedding do you think your guests would enjoy the most?