Parador Santiago Voted Spain's Best Parador on TripAdvisor
For the second consecutive year, Parador Santiago de Compostela has been named Spain's top Parador by the readers of TripAdvisor, the world's largest travel website. Beating the other 94 national Paradores in the "Traveller's Choice Paradores de Turismo" ranking, the 15th century landmark located in the famed Plaza do Obradoiro - next to the Galician capital's famed cathedral - was selected by the website's patrons because of its rich architectural setting and its excellent service.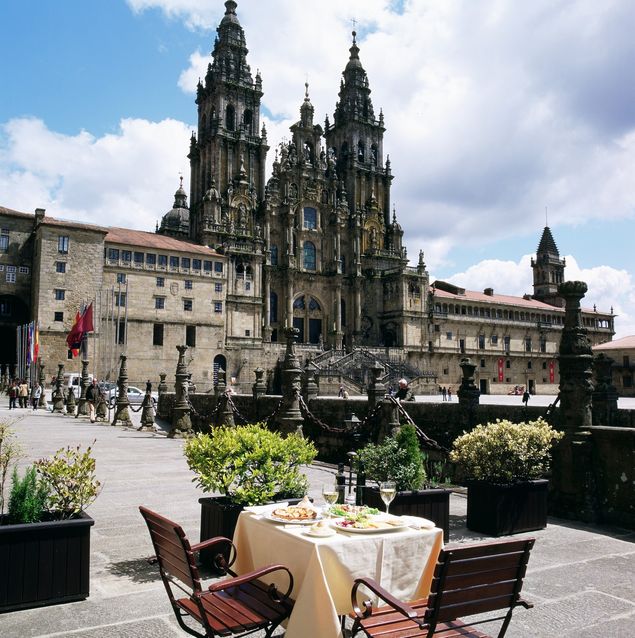 Parador Santiago de Compostela
Parador Santiago de Compostela
It is no surprise that TripAdvisor users recognized Parador Santiago de Compostela as the best Parador in Spain in 2013, for the second consecutive year.
Built in 1499 as a Royal Hospital for pilgrims arriving to the holy city of Santiago, which is traditionally considered to be the final resting place of the apostle Saint James, Parador Santiago de Compostela is considered to be the oldest hotel in the world. The luxury hotel, which still serves as an end point for many of those walking the Way of Saint James, combines ancient cloisters with elegant reception rooms, and sits in the Plaza do Obradoiro, the great cathedral square that combines Romanesque, Gothic and Baroque elements.
Deluxe Suite at Parador de Santiago de Compostela
Guests at the Parador not only enjoy its visual splendour, but also the comfort of its spectacular bedrooms and a world-class dining room offering the region's famous seafood, as well as a wide variety of other traditional Spanish food and local fare.
Top Paradores
TripAdvisor's users also voted overwhelmingly in favour of Parador Santo Estevo, a Benedictine monastery in the countryside, and Parador Alcalá de Henares, a 16th century convent in a Renaissance town, which ranked second and third on the list.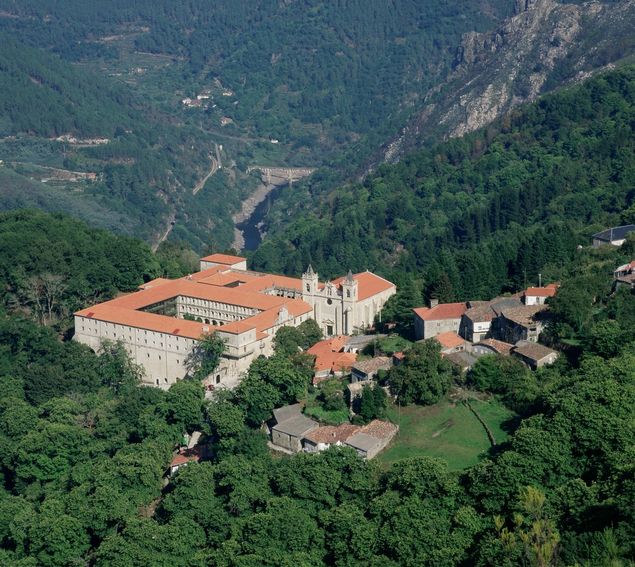 Parador Santo Estevo
The website's users also chose Parador Oropesa near Toledo, as well a number of locations in the north of the country, including Parador Aiguablava in the heart of the Costa Brava, Parador Cangas de Onís in Asturias, and Parador Cardona in Catalonia.
Rounding out the list were a number of Paradores in the south of Spain, including Parador Plasencia, located in the centre of the Extremaduran market city, Parador Cáceres, composed of a combination of noble palaces, and Parador Nerja, with its stunning views of the Alboran Coast near Málaga.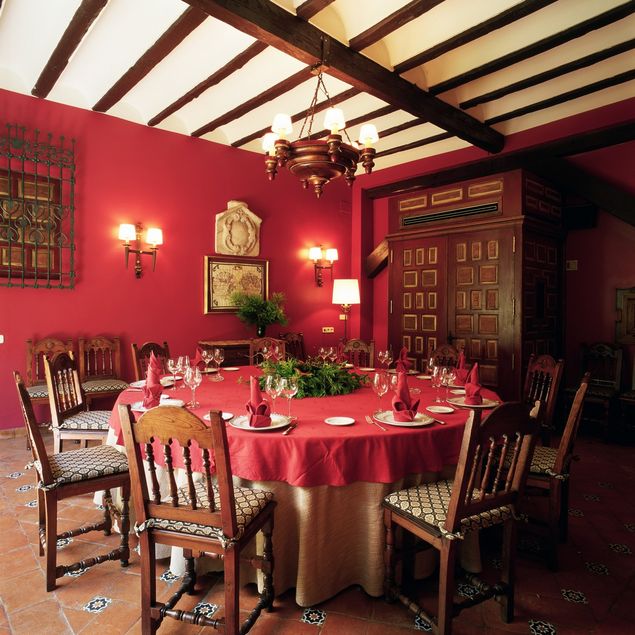 Parador Alcalá de Henares
For further information on all of these destinations, please contact Paradores.