Parador Corias, Spain's Best Non-Urban Hotel
Given the exceptional quality of their lodgings, Paradores' luxury and historic hotels are used to receiving accolades, but this year there is special cause for celebration: Parador Corias, the most recently inaugurated Parador in the network, has just been selected as Spain's Best Non-Urban Hotel by Condè Nast Traveller magazine!
Located within a romantic 11th century monastery that is an official Spanish Historic-Artistic Monument, Parador Corias offers the very best of Asturias, with stunning views of verdant landscapes and the Narcea River, peaceful courtyards, and a first-class spa. Enjoy an award-winning holiday in Spain and indulge in a unique, rural escape at this spectacular hotel.
Countryside retreat
Surrounded by lush forests and right on the banks of the Narcea River, Parador Corias is the sort of place to disconnect from the world within the hotel itself.
Take a stroll in the cloisters backed by the sound of the bubbling fountain before settling down in the monastery's ancestral library with your favourite book, or get a closer look at the building's amazing architectural features within the in-house museum or inside the hotel's Tuscan-style church. If you seek full relaxation, just head to the Parador's spa, where experts are on hand to help you feel completely renewed, inside and out.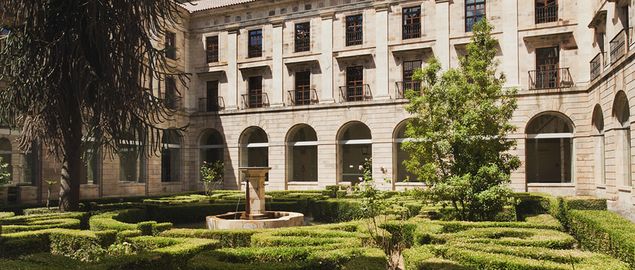 The cloisters at Parador Corias
And in the evening, the finest Asturian cuisine awaits at Parador Corias' restaurant, located in the former monastic refectory. Regional fruits and vegetables accompany freshly caught fish from the Bay of Biscay and tender locally-raised beef; cream of velvet crab, traditional fabada asturiana (white bean stew) and free-range chicken are all on the menu.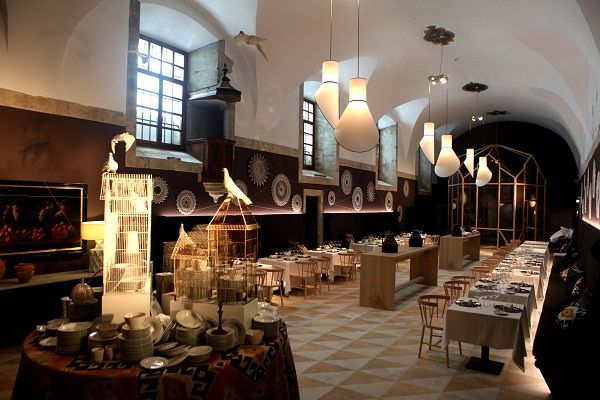 The restaurant at Parador Corias
Rural paradise
Parador Corias' location in the heart of Asturias makes it the ideal spot from which to explore this beautiful northern region. An ancient Roman bridge is located right outside the hotel, while numerous walking trails will take you throughout the nearby Muniellos and El Cuetu d'Arbas Natural Reserves.
The idyllic village of Cangas de Narcea is also just two kilometres away, and is home to lovely noble homes and churches, including Omaña Palace and the Virgen del Acebo Chapel. Another option is to travel up the nearby mountains, where local vineyards and wineries abound.
Eager to experience Condè Nast Traveller's Best Non-Urban Hotel first-hand? Contact Parador Corias for an unforgettable visit today!