Parador Cardona: A Castle Steeped in History
The centuries-old castle and fortress that is now home to Parador Cardona in Catalonia has seen more than its fair share of suffering over the course of Spanish history. Built in 886, making it one of the oldest of Paradores luxury hotels in Spain, the 62,000-square meter building has borne witness to bloody war and brutal conflict, feeding many of the legends and ghost stories associated with the Parador today.
But perhaps the most well-known legend of Parador Cardona is the tragic 11th century love affair between Adalés, the daughter of a viscount and viscountess, and the Moorish jailer of nearby Maldá Castle.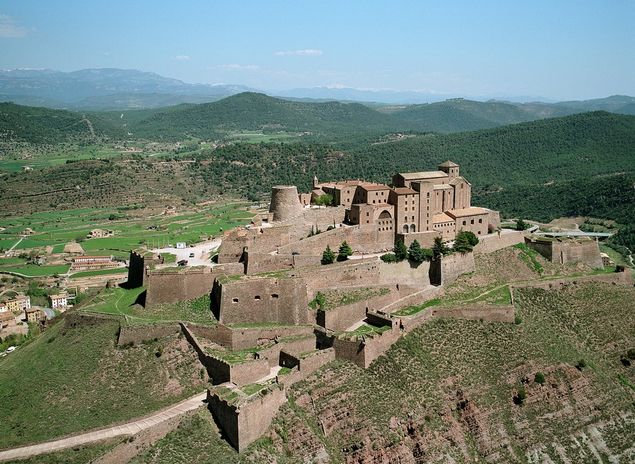 Parador Cardona
Heartbreak in the castle tower
Madly in love with Adalés, the Moor renounced his Muslim faith and converted to Christianity, and even built a cross using stones from the river to prove that he was truly Christian.
But his efforts were in vain. It was a time of war between the Moors, who occupied much of the territory that later would become modern-day Spain, and the various Christian kingdoms fighting to retake the land. The young woman's parents and brothers remained against the relationship, and they condemned her to live inside the Cardona castle's Minyona Tower. Imprisoned in a space no more than 10 meters across with a mute servant as her only human contact, Adalés withered away and soon died in her prison.
The tower still stands today, and from its roof guests can see until the early foothills of the Pyrenees mountains, the very same landscape that served as the backdrop for Adalés and the Moor's doomed love affair.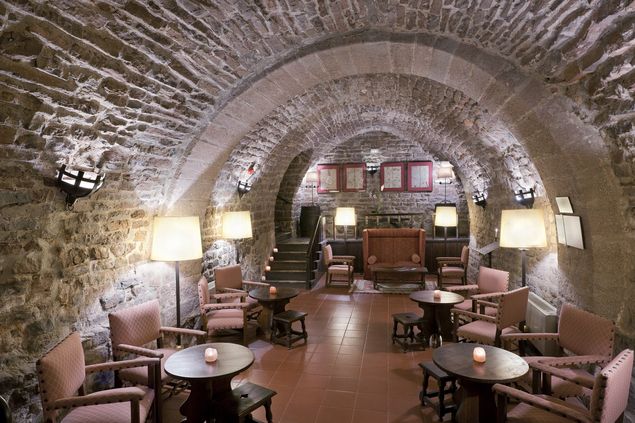 Parador Cardona
Classic film
Parador Cardona , which sits on top of a hill between the Cardener and Cardino valleys, is divided into two parts, each of the same size - the first being the dukes' pavilion, and the second the Church of Sant Vicenç, built in 981 and expanded in 1021. Perhaps one of the most important castles still standing in Catalonia, the Parador is built in a combination of Romanesque and Gothic styles, and has required various restorative works over the years thanks to damage incurred during various wars, including the Spanish Civil War from 1936 to 1939.
Besides its significant role in Spanish history, the castle also played a starring role in classic film. In the 1960s, American actor, director, writer and producer Orson Welles, who spent many summers in Ronda, Spain, filmed his Chimes at Midnight there. Many residents of Cardona at the time helped out with production in one way or another, and the experience has now become part of local lore.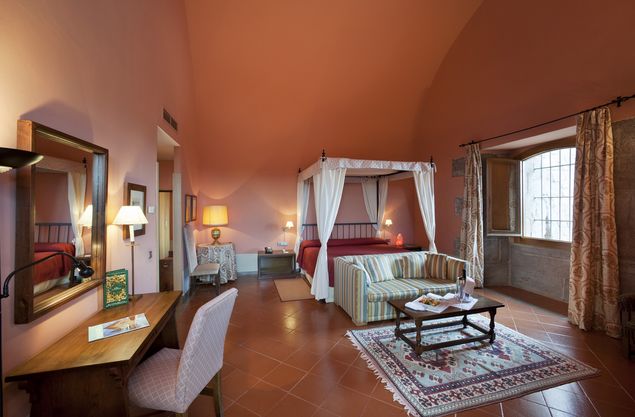 Parador Cardona
Want to discover more of Parador Cardona's history for yourself? Contact Paradores today.
Book now at Parador de Cardona