Parador Baiona: Your Best Choice for a Working Holiday
Just because summer is here doesn't mean one is totally free from work obligations. If only there were some way to combine work and leisure... well, with Paradores' luxury and historic hotels, where there's a will, there's a spectacular way!
Make your holiday in Spain especially efficient by holding a working holiday at Parador Baiona, a charming former fortress on the Galician coast. A number of state-of-the-art conference rooms are at your disposal in order to get things done, while the thrills of the beach and Cíes Islands are right outside your door!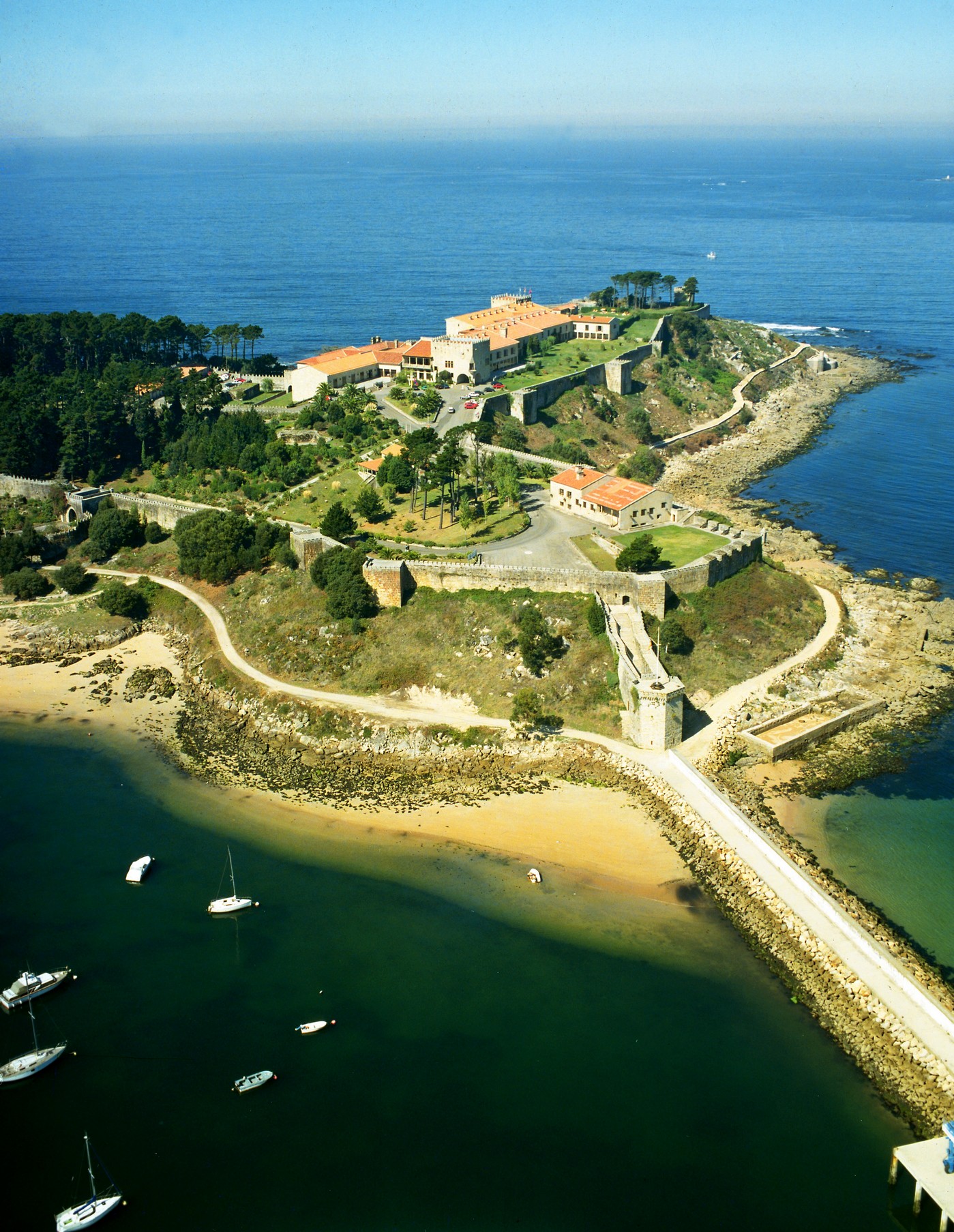 Parador Baiona
Get to work!
Located in the southern Rías Baixas region, Parador Baiona is a former medieval fortress overlooking the bay. This peaceful environment offers great access to the area's finest aquatic diversions, as well as world-class services within the hotel itself.
Parador Baiona is fully stocked to host any sort of work or corporate event, with 10 different halls that can accommodate up to 500 people. The Parador has a wide variety of work-related services and amenities at your disposal, including computers, flip charts, Internet connection, lecterns, overhead projectors, recorders, screens, slide projectors, video projects, wireless P.A. systems, staging areas... and anything else you might require.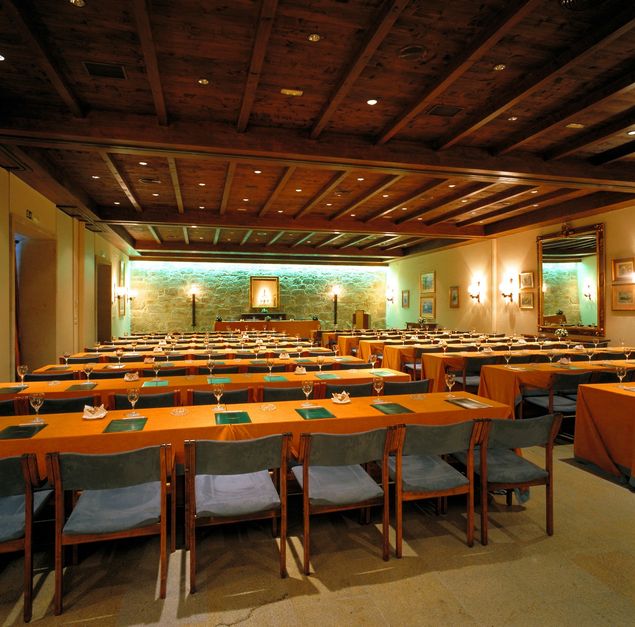 One of the halls at Parador Baiona
The Parador is located 25 kilometres from Vigo Airport, which features regular connections with Madrid, Paris, Bilbao, Valencia and Barcelona; an hour away, Santiago de Compostela International Airport offers flights to Dublin, Caracas, London, Basel, Geneva, Istanbul, Rome, Brussels, Amsterdam and Zurich, amongst other destinations.
Fun in the sun
All work and no play will make anyone a dull fellow, so make sure that you combine your productive endeavours with a bit of fun on the coast. Head down to the beach or take on some serious water sports with a visit to the Baiona Royal Yacht Club, where you can partake in sailing or nautical tourism. Another option is to take the ferry out to the Cíes Islands, home to some of the world's finest beaches.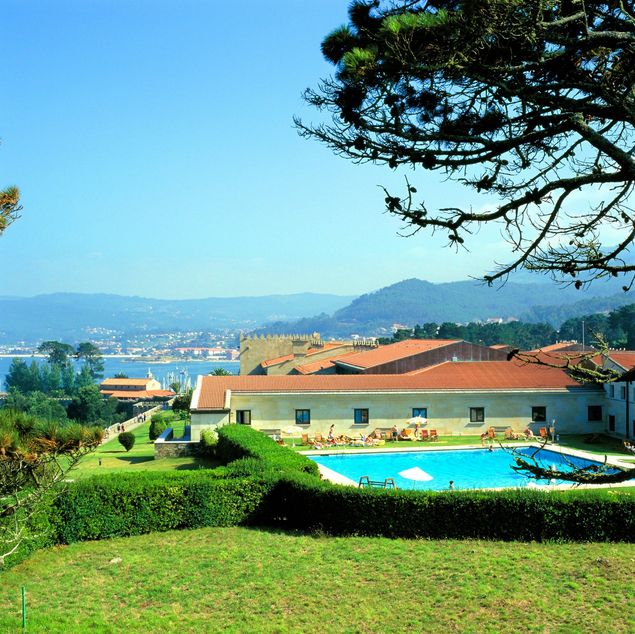 There's also the Parador's pool
In the evening, head back to the Parador for a traditional Galician meal at the formal Restaurante Torre del Príncipe, or the more relaxed Enxebre a Pinta. Both feature classic dishes like pulpo á feira (octopus and potatoes dressed with olive oil and paprika) and empanada (savoury pie).
Ready for your working holiday? Contact Parador Baiona today!