Olé Olite: the Luxury Hotel in Navarre, Spain
If it's old-world feel you're looking for, a trip to Navarre and the stunningly beautiful town of Olite is just the ticket. Enjoy an unbeatable location for exploring the medieval town centre at Parador Olite, a luxury hotel set within Olite's most famous sight, the magnificent Royal Palace.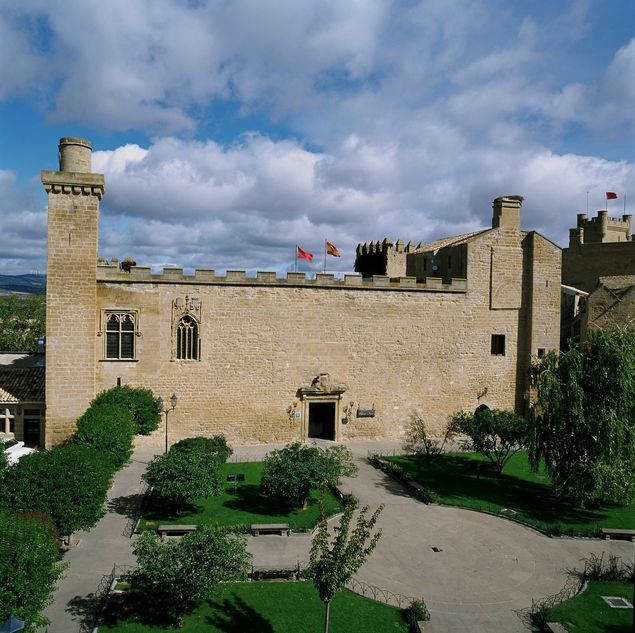 Parador Olite
A Journey Back in Time

Olite's skyline is dominated by the iconic Royal Palace, a many-turreted listed building dating back to the Middle Ages, when Olite was the seat of the Royal Court of Navarre.

King Carlos III (1337-1425) is just one of many royals and nobles to have enjoyed life within this charismatic building, which revistamedieval.com named first in a list of Spain´s Seven Medieval Wonders.

The regal atmosphere extends throughout the old town, where picturesque houses adorned with coats of arms rub shoulders with captivating medieval churches and galleries.

The Roman walls further add to the character, which is ratcheted up to the max during the magical Medieval Festival held every August (this year's fair, taking place from 9th-11th August 2013, marks the event's 20th anniversary).

The Royal Palace - which locals know as "the castle" - is in actual fact split into two structures. Parador Olite is housed within the Old Palace on which construction first began in the 11th century. Charmingly appointed to complement the historic setting, with a profusion of natural materials such as wood and stone, the luxurious rooms are split between the original palace quarters and a modern annexe building.

All guests at the luxury hotel are in prime position to discover the New Palace, one of the finest examples of civil Gothic architecture anywhere in Europe. Learn all about the palace and town's history with a guided tour, and enjoy walking up to the top of the fairytale-esque Ochavada tower.

Wine and Dine

Parador Olite's elegant colonnaded restaurant is an appetising invitation to discover typical Navarran cuisine - including the famous local asparagus and peppers - and the superb Olite red and rose wines, which have Navarra Protected Designation of Origin status. Visitors in the first two weeks of September can also wet their beak at the Grape Harvest Festival while the fantastic Wine Museum can be found literally a stone's throw from the luxury hotel.

Pamplona and Vitoria in Sight

Olite lies just 40 kilometres from Pamplona, making it an excellent sanctuary from which to visit the city immortalised by Hemingway, both during the boisterous San Fermín festival - when hotels in Pamplona are often full - and throughout the year.

After daytripping in Pamplona, it'd be silly not to check out the fabulous Basque capital Vitoria-Gasteiz, particularly when you can stay at Parador Argómaniz. Occupying a picturesque Renaissance palace where Napoleon stayed before his siege of Vitoria, this luxury hotel is located in a pretty village just off the A-10 motorway connecting the city with Pamplona.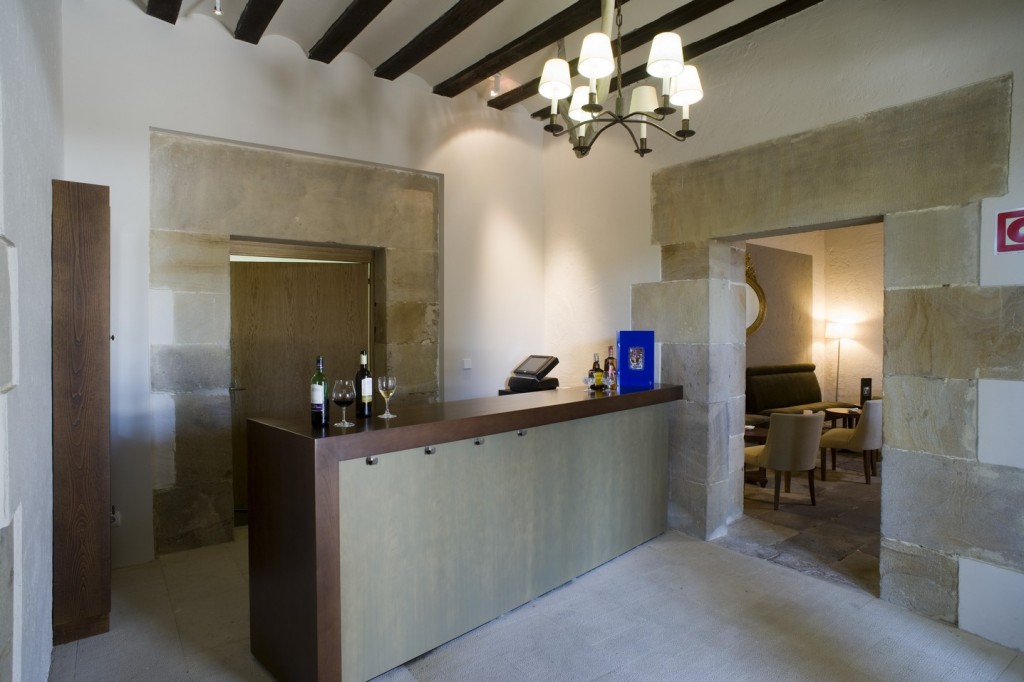 Parador Argomaniz