New Year's Eve, Spanish-Style
Spending your end-of-the-year holiday in Spain? You're in luck! Few parts of the world celebrate the New Year with quite as many customs as Spain, where the holiday is traditionally spent with family and friends, and -as is the case with most major events here- has delicious food at the centre.
Paradores' luxury and historic hotels invites you to become another member of the family and join us in ringing in 2015, raising a glass of cava as a toast to good health and happiness prior to devouring those twelve, good luck grapes with authentic Spanish flair!
Elaborate dinners and twelve grapes
Nochevieja ("Old Night", or December 31st) is one of the most important nights of the year in Spain, with families and friends gathering together to ring in the New Year after enjoying sumptuous meals for which they go all out. While the exact fare depends on the region, traditionally many Spaniards gather around large platters of fresh seafood -prawns, in particular, tend to abound- or oven-roasted lamb, accompanied by very good wines and spirits.
Everyone tends to dress up for the occasion, with the most superstitious either wearing brand new or red underwear for good luck. During the final minute of the year, the entire country tunes in to the live television stream from Madrid's Puerta del Sol, where the grand clock on the Casa de Correos building has been counting down the final seconds and chiming in the New Year for nearly 150 years.
Since at least 1896, tradition holds that one must eat twelve grapes -one per chime of the clock- in order to guarantee good fortune over the coming year. Immediately afterwards, everyone proceeds to hug one another and toast with cava, the famous wine made following the champenoise method.
Party all night long
The festivities don't end once midnight has arrived: on the contrary, New Year's Eve dinners are usually followed by cotillones (large parties at pubs or clubs) that tend to stay open well past the usual closing time, and often until the following dawn.
The most energetic continue even then, gathering at cafés to enjoy a breakfast of churros with hot chocolate prior to their first, well-deserved nap of the year.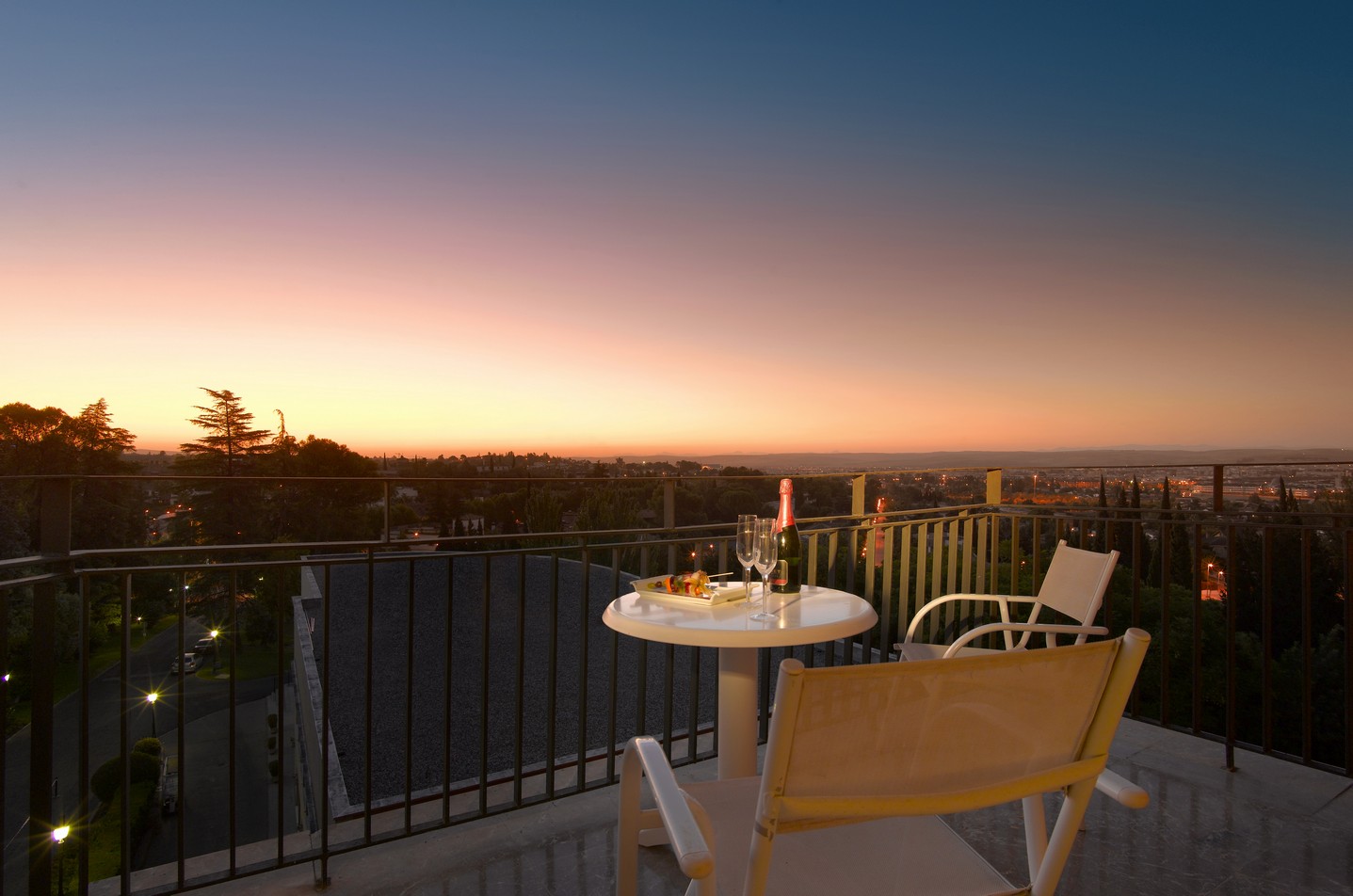 Experience a Spanish new year with Paradores.
Paradores hotels organise all sorts of New Year's activities, including special dinners and parties at locations across Spain. Contact Paradores to find out more and book your New Year's escape today!