Nature Trip: Climb the Pyrenees from Paradores Artíes, Vielha and Bielsa
Stretching from the Mediterranean to the Bay of Biscay, and separating France from Spain, the mighty Pyrenees mountain range is home to some of the Iberian Peninsula's most spectacular landscapes, as well as some of Paradores luxury and historic hotels' finest locations.
Make your holiday in Spain a memorable one by immersing yourself in the exquisite, natural wonders of the Arán Valley and the Aragonese Pyrenees with visits to Paradores Artíes, Vielha and Bielsa, where you can combine mountain hikes with the perks of world-class accommodation.
Alpine utopia
Nestled deep within the Catalan Pyrenees is the Arán Valley, an area long considered to be one of Spain's best kept secrets due to its astounding natural landscapes and relatively secluded location. It is almost completely surrounded by impossibly high mountain peaks and you can explore this charming area using Paradores Artíes and Vielha -both located in the region- as your base.
Located in the 14th-15th century home of Aragonese nobleman Don Gaspar de Portolá, Parador Artíes offers guests welcoming, traditional rooms with great views of the mountains beyond. Use the hotel as your starting-off point to explore the picturesque village of Artíes or head out and wander around any one of the numerous nature trails that traverse the surrounding pine forests.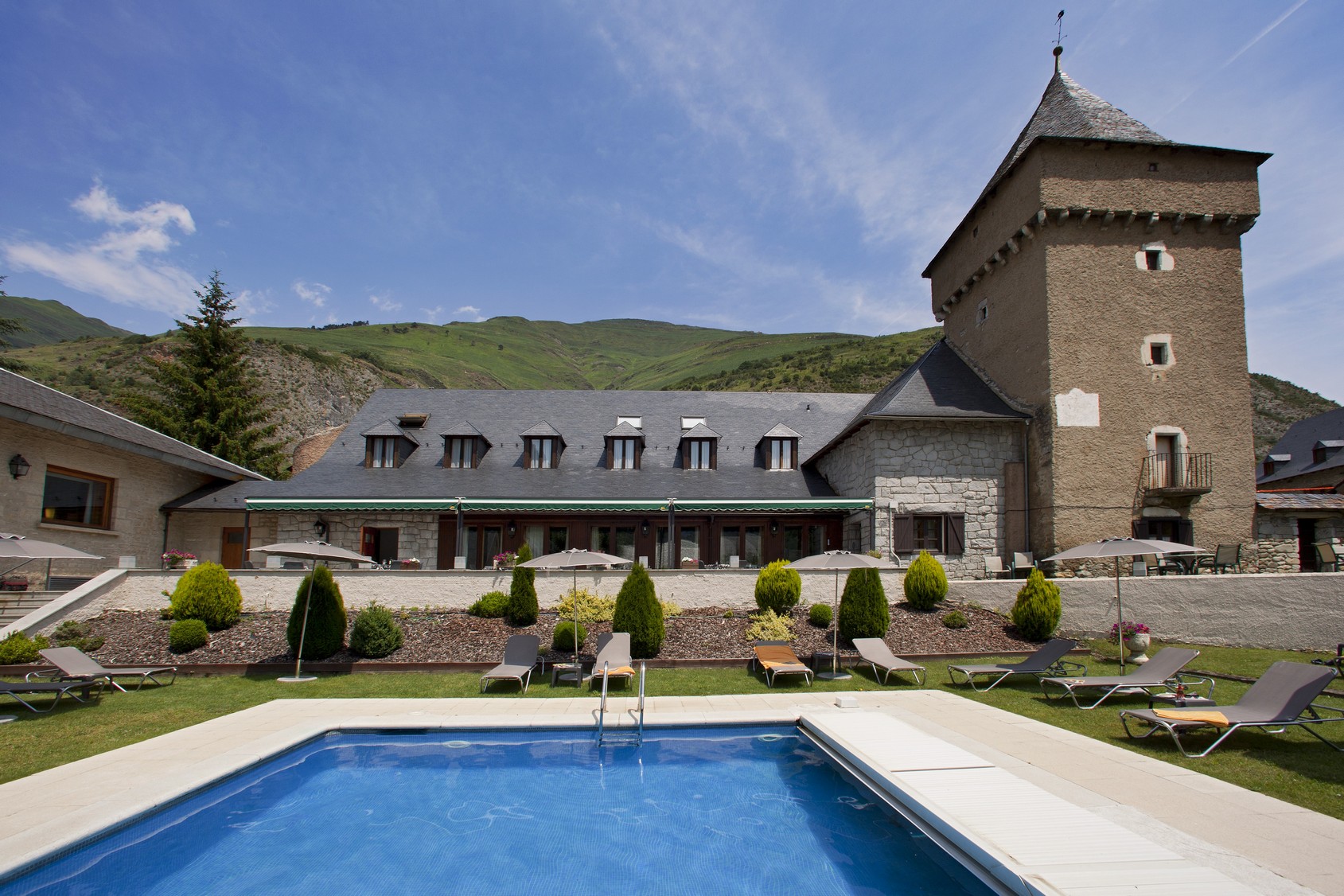 Mountain views everywhere at Parador Artíes
Parador Vielha, meanwhile, is set within a grand wilderness lodge and offers guests full immersion into the valley's unique natural setting. Make the most of it with a hike or look into the wide variety of sporting activities available, including mountain biking, climbing, rafting and horseback riding.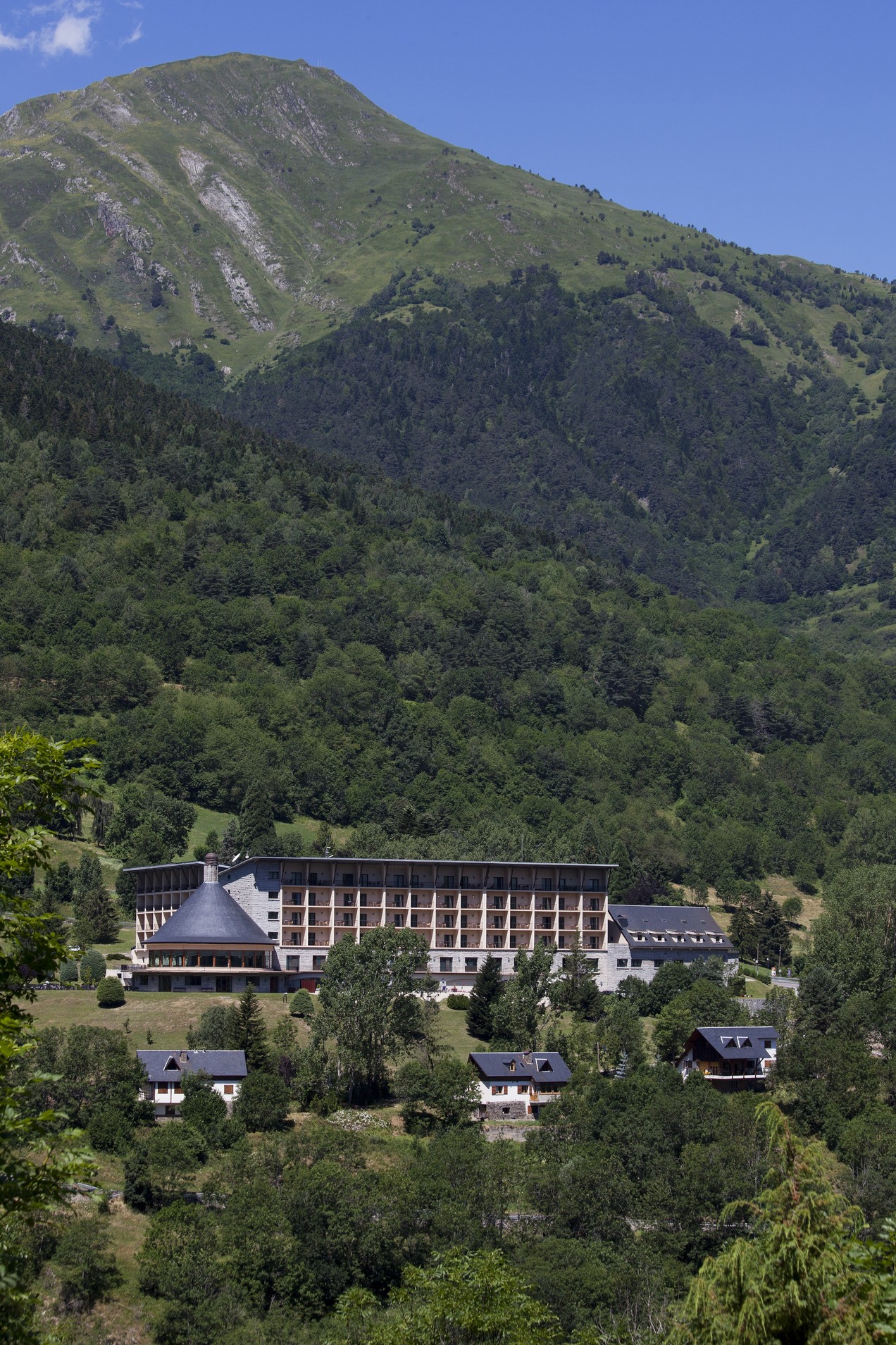 Parador Vielha and the wilderness around it
Discover Mount Perdido
Further inland, Parador Bielsa is located in the heart of the Huesca Pyrenees, at the foot of Mount Perdido -literally, the "Lost Mountain". Great woods and roaring rivers surround this amazing location, where the most active guests can take part in activities ranging from biking and hiking to canyoning and abseiling within the nearby rocky gorges.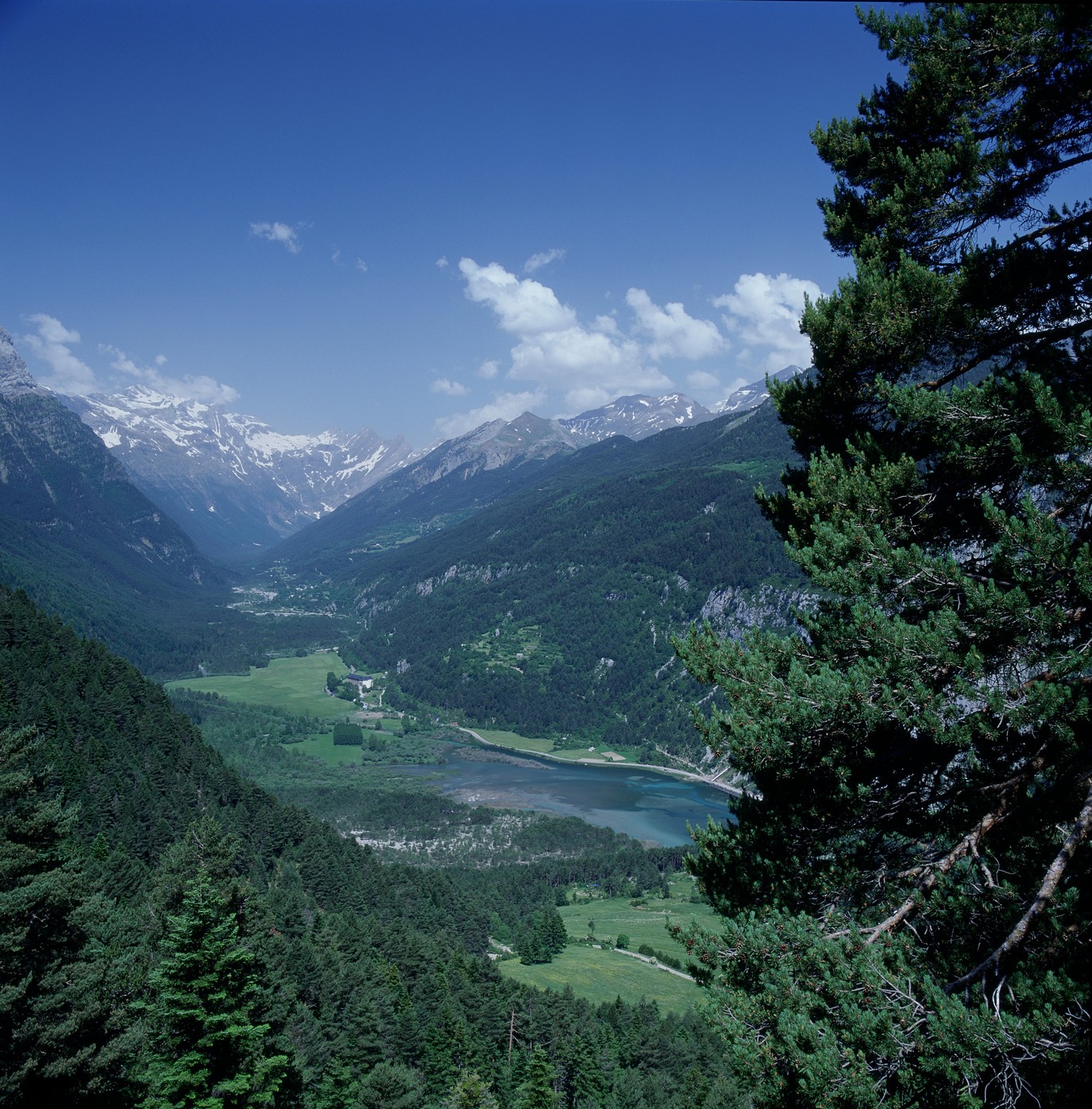 Surrounding landscape at Parador Bielsa
Just steps away from the Parador you'll find the entrance to the Ordesa and Mount Perdido National Park, a UNESCO World Heritage Site, which is home to some of the country's most spectacular natural wonders. After a day of hiking, head back to the hotel for some classic regional cuisine including Aragonese suckling lamb, Cinca River trout and wild boar stew.
Yearning to set off on your mountain getaway? Contact Paradores Artíes, Vielha and Bielsa today!