Nature and Bear Spotting in Northern Spain
Ah, the great outdoors! There are few better ways to take advantage of the spectacular flora and fauna during your upcoming holiday in Spain than by experiencing it first-hand in the north of the country, where mighty bears roam free in the verdant valleys, thick forests and soaring mountains that define this area's landscape.
Paradores' luxury and historic hotels invites you to discover the best of Spain's alpine wonders with visits to three of its finest locations: Cantabria's Parador Fuente Dé, Palencia's Parador Cervera de Pisuerga, and Asturia's Parador Cangas de Onís.
Natural Paradise
Go north to discover Spain's most spectacular landscapes and catch a glimpse of the endangered Cantabrian brown bear. This noble species lives throughout the Cantabrian Mountains that extend to Palencia, Cantabria and Asturias. Weighing up to 200 kilos, the noble beast is timid and generally avoids human contact, but their gradual resurgence these past few years has made it possible to once again see them wandering across these lands.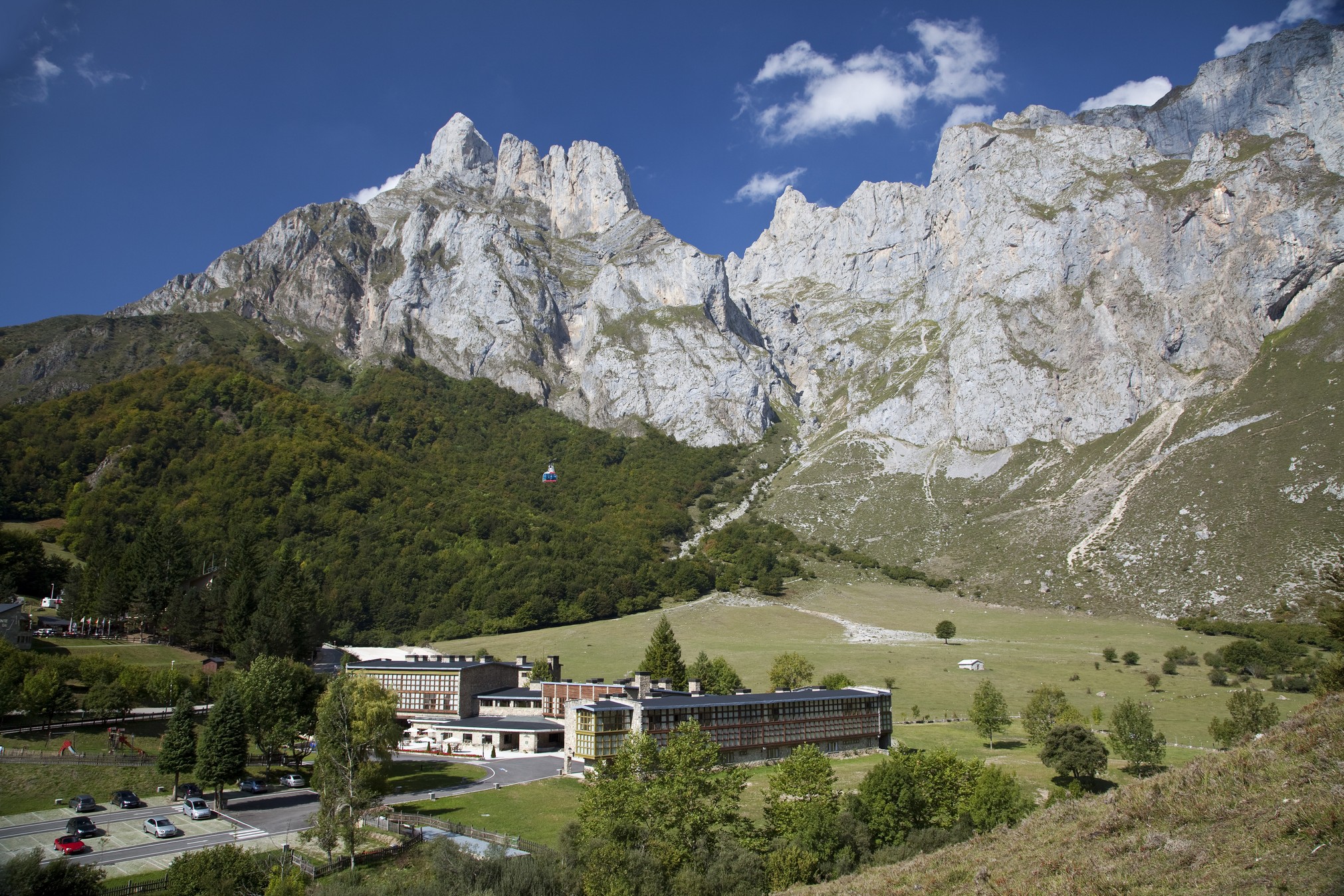 Lose yourself to nature at Parador Fuente Dé
One of the spots where one is likeliest to spot them is at Parador Fuente Dé, which is located in the mountains of the Picos de Europa National Park and provides guests with direct access to the area's forests and mountain peaks. Numerous hiking trails take you through the woods and up to overlooks that are sure to leave you in awe.
Another option is to head to Palencia, where Parador Cervera de Pisuerga's location within the woods of the Fuentes Carrionas Nature Reserve makes brown bear spotting an easy feat. Balcony rooms provide views of the Ruesga Reservoir and the Picos de Europa mountains, while the peaceful silence of this spot in the midst of nature is guaranteed to leave you feeling totally relaxed.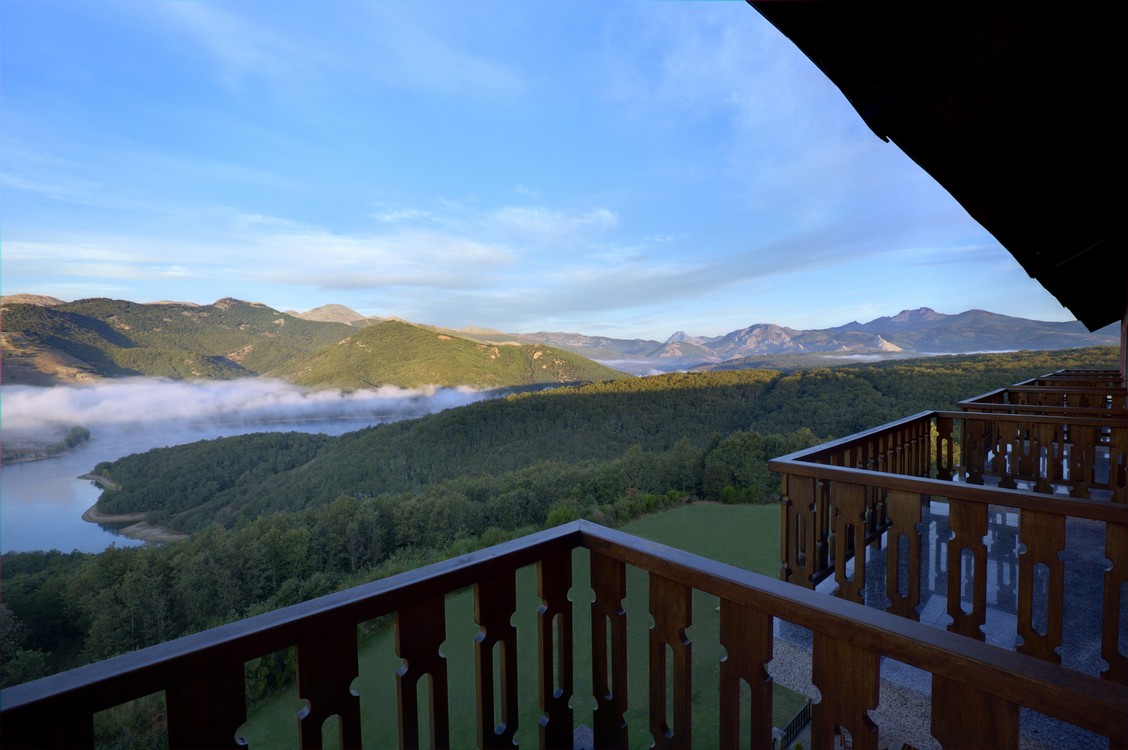 The views from Parador Cervera de Pisuerga are breathtaking
Asturian elegance
For the perfect combination of landscape and history, seek out the brown bear from the comfort of Parador Cangas de Onís, which is located in the former San Pedro de Villanueva Monastery. The elegant stone building is an ideal base from which to traverse the surrounding mountains, hike the Cares Canyon, or follow the Sella River through the woods in which the bears so often roam.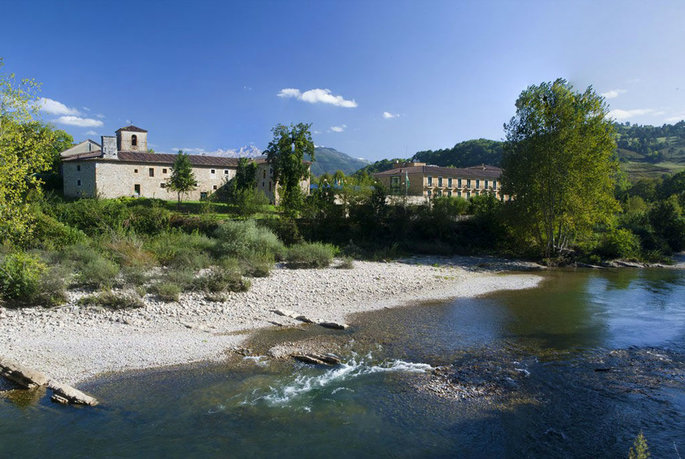 Use Parador Cangas de Onís as your riverside retreat
In the evening, head back to the Parador for a hearty meal of Asturian beef, fabada (white bean stew) and Azucena's delicious caramelised rice pudding to build up energy for the next day of hiking!
Ready to spot brown bears in alpine landscapes? Contact Paradores Fuente Dé, Cervera de Pisuerga and Cangas de Onís to book your adventure today!