Mountain Biking in Mojácar, Spain's 'Prettiest Beach Town'
Why walk along the Spanish Mediterranean coast when you can bike it? Mojácar, considered by many to be the most beautiful beach town in the country, is the perfect destination for your cycling holiday in Spain, whether you enjoy a calm ride along the beach or a brisk route through the mountains.
And after a demanding day of riding, you can relax at the dazzling luxury hotel Parador Mojácar, which sits in the heart of this bicycle-friendly land.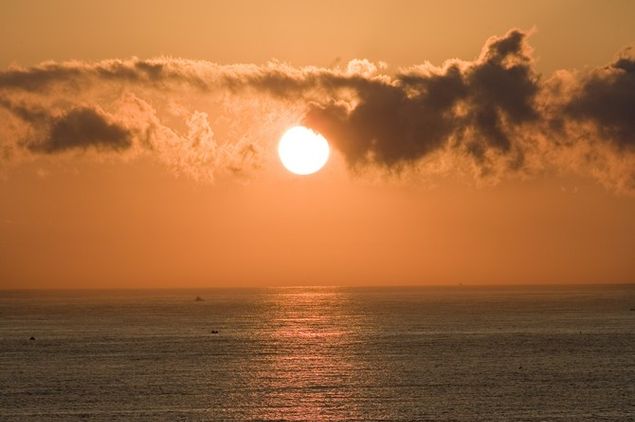 Mediterranean Sea at Parador Mojácar
Mountain biking terrain
There is terrain in and around Mojácar for all kinds of cycling. Since Mojácar boasts 17 kilometres of beach, your bike is one of the best ways to take in the long stretches of scenery. Visit the area's spectacular beaches such as Macenas, El Cantal, Cueva del Lobo, El Sombrerico , El Descargador or La Rumina.
Beyond its beaches, the area boasts many other examples of natural beauty. While in sunny Mojácar, make sure that you bike over to the Reef of the Sirens, known as the Arrecife de las Sirenas in Spanish, in the Natural Park Cabo de Gatas. This impressive set of rock formations jutting out of the deep blue sea is worth the trip. Or pedal to Moor's Isle, called Isleta del Moro in Spanish, and have a well-deserved lunch of fresh fish in one of the historic islet's restaurants.
For those who love mountain biking, Mojácar lies in the Sierra Cabrera. This mountain range has some of the most fantastic views in Spain. Many visitors also rave about Cerro del Fraile, or Friar's Hill, a dome of volcanic origins that reaches a height of 493 metres.
Mojácar also has fantastic weather for outdoor activities, boasting more than 3,000 hours of sunlight per year with very little rain. But it does not have the sweltering Spanish heat that you might fear. In fact, the area is said to have a microclimate, with much cooler temperatures than most parts of the province of Almería. Average temperatures on summer days in Mojácar range from 26 to 32 degrees Celsius. If you make your trip in the winter, you will be pleasantly surprised that at midday the temperature is usually a pleasant 18 degrees Celsius.
Parador Mojácar
Once you've finishing exploring the area on bicycle, head back to the Parador Mojácar to refuel in the upstairs dining room, with its fantastic Mediterranean views, or cool off in the swimming pool. The Parador boasts bright rooms with large windows and balconies overlooking the sea.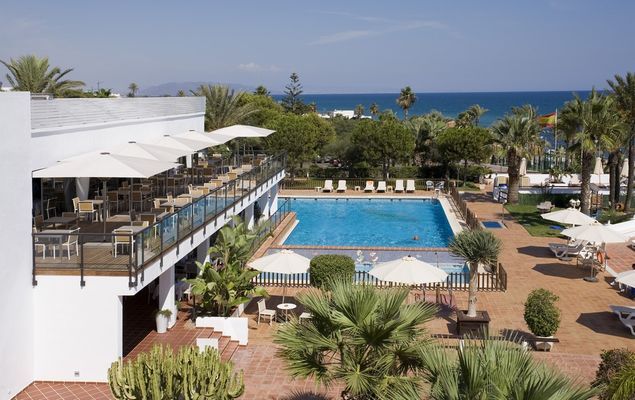 Parador Mojácar
To make the most of your cycling adventure, Parador Mojácar is offering a special package until the end of the year for those looking to do some mountain biking while on holiday in Spain. This offer for 95 euros is for two people in a standard double room, with breakfast included.
Don't miss your chance to bike the Spanish Mediterranean coast! Contact Paradores today.