Mediterranean break at Parador de Jávea
The idea of visiting Jávea in autumn or winter is idyllic. This Mediterranean spot is a common place for tourists to go in summer because of its location and beaches, but it is also a great moment to do it even if it is not summertime. There are not so many people and still good weather and warm temperatures. Our Parador de Jávea wants you to enjoy this dream offering you the best of a Mediterranean break.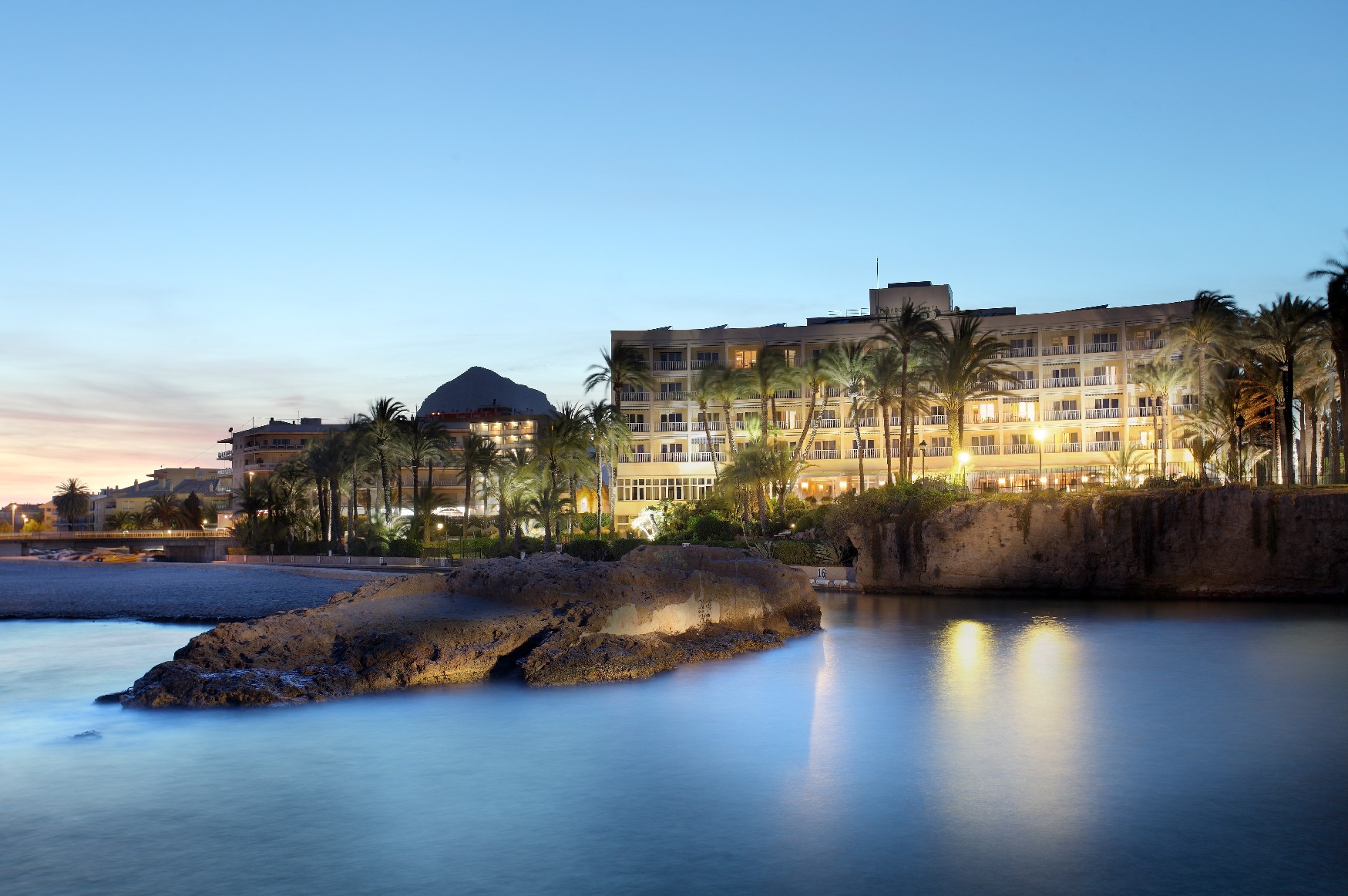 Parador de Jávea
Jávea can be enjoyed from a different perspective during a different season than the summer season. It is considered one of the most beautiful spots of the White Coast. San Bartolomé chuch or the Virgen de los Ángeles monastery are two of the cultural buildings you shouldn't miss during your stay.
Walking along the relaxing and beautiful beaches is also something you should do. They will not be crowded at all if it is not summertime and so they allow you to enjoy better the views and the walk. The Grava beach is one of the most beautiful and famous ones, and in case the weather allows you to, you can always wet your feet on the seaside and feel the calm and peace of the place.
Never forget about the Natural Park of the Montgó, a mount that can be climbed up to the top by taking some easy and fun routes through it. From the top of it, you will be provided with so many nice views of the coast, the plain and the park itself.
Another magical spot around Jávea is the Marine Reserve of Cabo de San Antonio, where you can get amazed by the beauty of high cliffs and waves breaking in them, offering you an image of nature and freedom so pure and wonderful.
From our Parador de Jávea we can assure you a relaxing stay. Apart from visiting the village, staying calm and comfortably at the Parador de Jávea, with modern and spacious rooms and delightful views to the White Coast and the Mediterranean Sea. Can you imagine yourself sitting down in your room's balcony, looking at the horizon and just enjoying a relaxing moment surrounded by palm trees and blue water? Who wouldn't love that!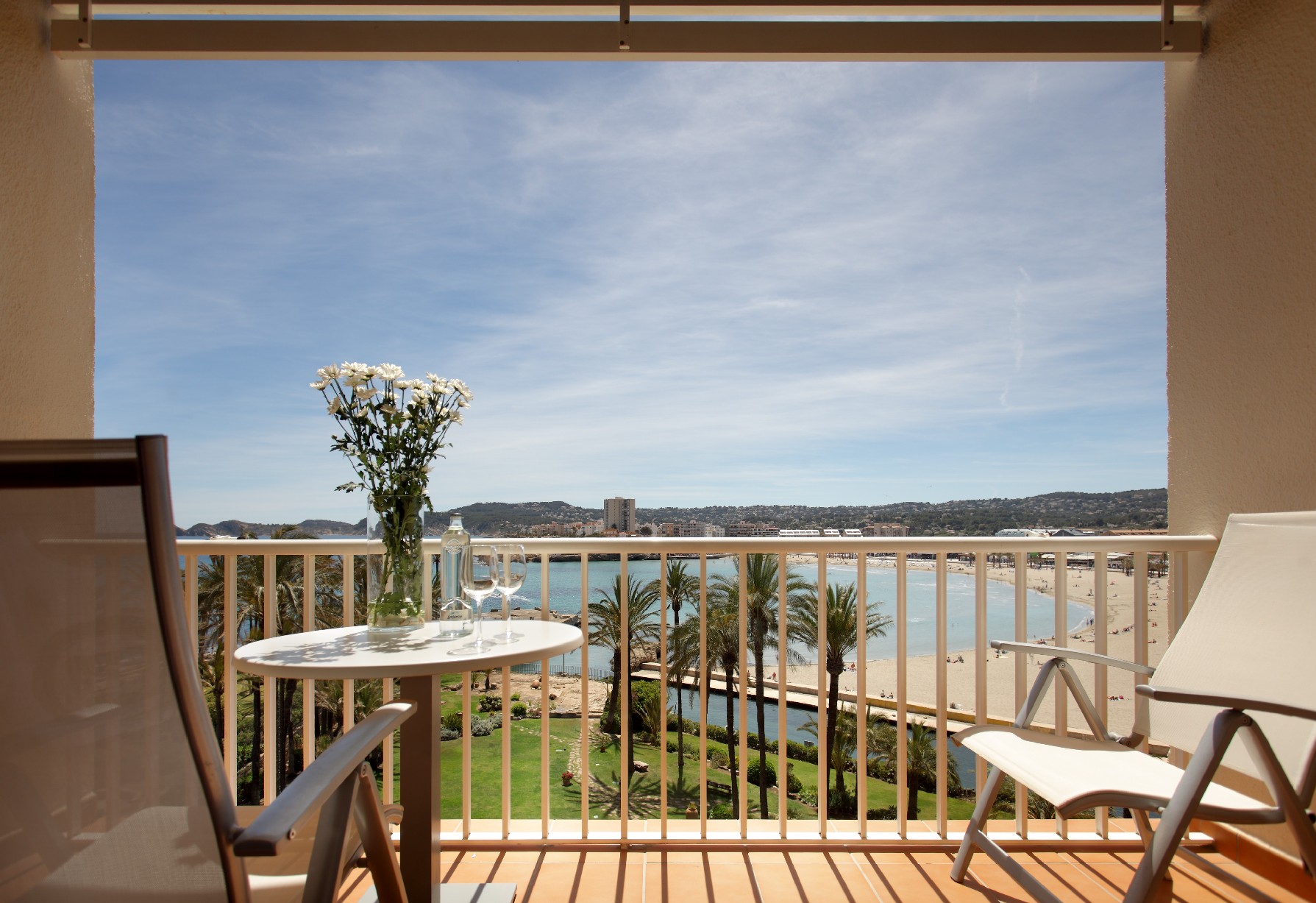 Parador de Jávea
It is also a great opportunity to delight in the Mediterranean diet offered by the Parador de Jávea and make yourself comfortable thinking you are still in summertime. You could enjoy a tasty paella or fish dish at our restaurant and make the best of your stay there.
Mediterranean spirit is waiting for you at Jávea any time of the year. It does not matter which month it is, but what really matters is the fun and happiness you can enjoy during a relaxing break at Parador de Jávea. What are you waiting for?
How to get to Parador de Jávea:
Closest airports:
Alicante Airport (101km)
Valencia Airport (124km)
By car:
AP-7 (88km)
AP-7 (115km)
A-3 (456km)
By bus:
Central Bus Station of Alicante. Bus Alicante-Valencia semi to Valencia-Manises airport (6 stops) + Taxi to Parador de Jávea (4km)
Bus Station in Valencia. Bus Valencia-Alicante Gral to Alicante (5 stops) + Taxi to Parador de Jávea (4km)