María Luisa and Andrés' Picture-Perfect Wedding at Parador Cádiz
On a warm June day last year with blue skies overhead, María Luisa and Andrés said "I do" surrounded by family and friends at the Virgin del Carmen de Cádez Church in Cádiz. After their religious ceremony, it was time to celebrate their nuptials, and the newlyweds chose seaside luxury hotel Parador Cádiz to host the reception.
They are one of many couples who have chosen the Hotel Atlántico, as it is also called, as the site of their special day. Parador Cádiz' staff are ready to help any bride and groom-to-be plan their picture-perfect wedding day without any of the stress.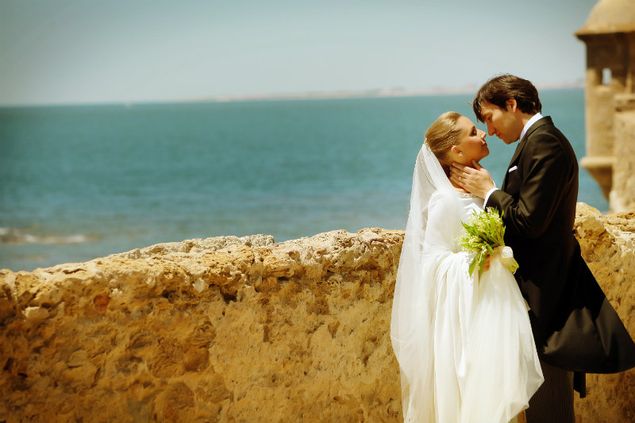 Reception with a view
Parador Cádiz, nestled along the Atlantic coast, is a sleek, minimalistic hotel with soaring glass windows and modern décor. From nearly any spot in the hotel, whether its the outdoor pool as you sun bathe in a lounge chair, or from within the comfort of your room, guests are treated to a panorama of ocean stretching far into the horizon.
The very same view served as a backdrop for María Luisa and Andrés' reception on the Parador's sunny terrace overlooking the water. The bride was stunning in her white silk crepe dress with gold details and a white flowing veil, and the groom was just as elegant in a custom-made morning coat and polka-dot Ascot tie. With friends and family at their side, the two were all smiles as they celebrated their first moments together as a married couple.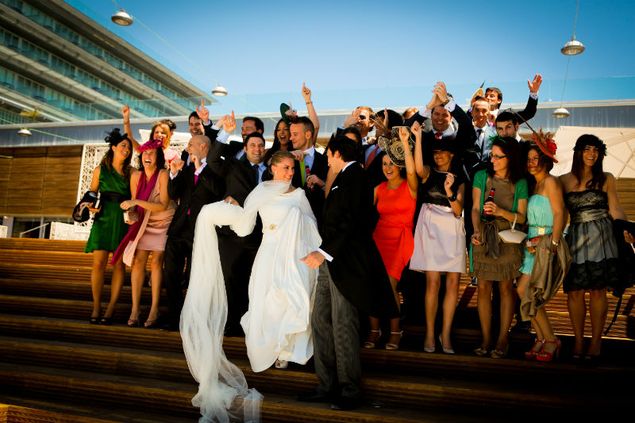 Tradition and flair
Once it was time for the banquet, the wedding party moved inside to feast on decadent lobster bisque followed by Iberian pork sirloin, freshly made for the hungry guests. Dessert was kept simple and classic, starring a duo of chocolate mousse and a semifreddo of yogurt and white chocolate.
After the couple's first dance as husband and wife to the Bryan Adams song "Have you ever really loved a woman", the celebration was in full swing. A cocktail bar, along with stands for popcorn, crepes, hot dogs and candy kept the party going throughout the evening.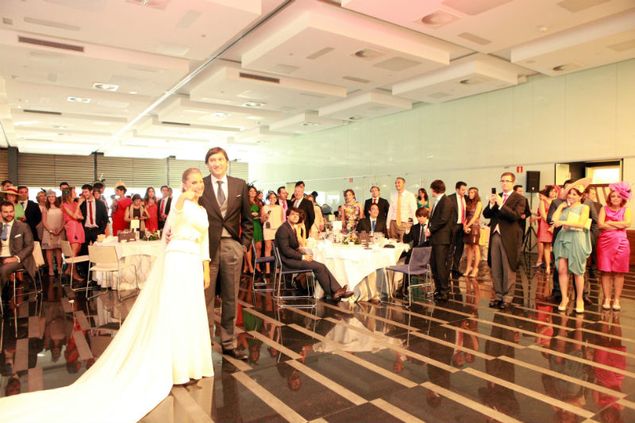 María Luisa and Andrés' special day was one they surely won't forget: warm, intimate and full of love.
Interested in getting married in Spain? Contact Parador Cádiz and start planning your own picture-perfect wedding today.