Marathon Madness: The Famous November Race in San Sebastian
San Sebastian's world famous marathon, Maraton Donosti, will see thousands of fantastically fit marathon runners pouring down its stunning streets, during this year's event.
And with news just announced that the marathon in San Sebastian will this year include the Spanish Marathon Championship, there will be fierce and exciting competition from the country's elite marathon runners including Rafa Iglesias, Carles Castillejo, Javier Guerra, Alessandra Aguilar and Elena Espeso to name just a few of the national champions.
People from all over the world will not only take part in this renowned race but will also come to see the champions battle it out on the streets of this spectacular Basque city.
Parador Hondarribia
What finer way to recover from either taking part or just watching that grueling physical feat than to recline in a luxurious piece of San Sebastian's unique history? Parardor Hondarribia is today a luxury hotel but was once a medieval fortress built by the undefeated Sancho Abarca, the King of Navarre, in the 10th century. The castle continues to retain its unique Gothic architecture and atmosphere.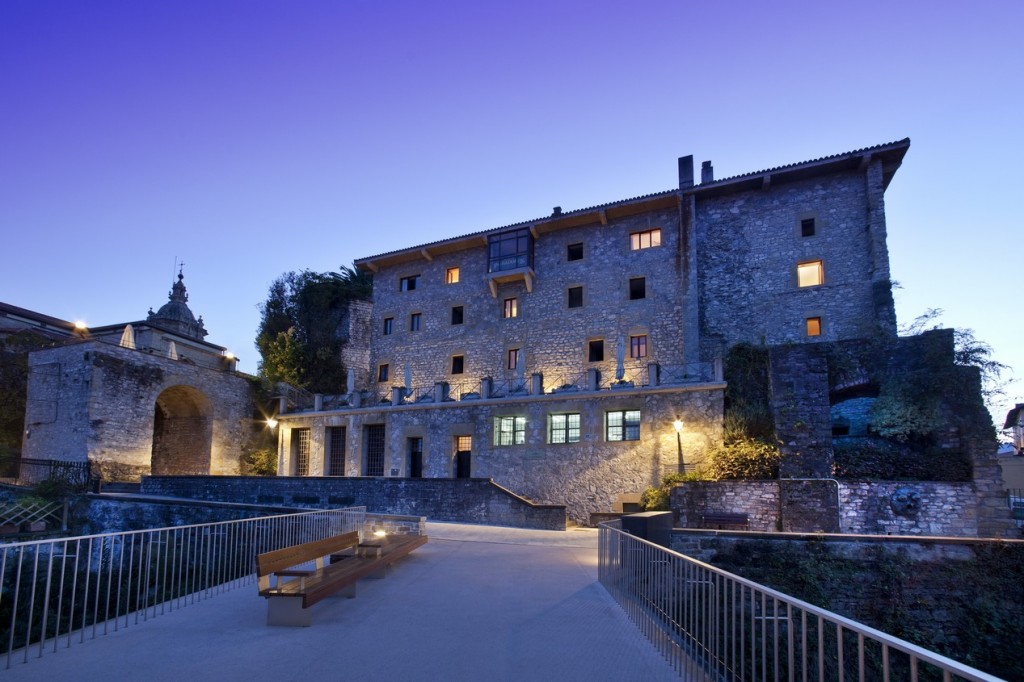 Parador Hondarribia
Yet inside this extraordinary building lies an entirely different interior from its hallowed historic exterior - magnificently renovated to high luxurious standards and offering its guests beautiful sea views of the Bay of Biscay from its terrace and some bedrooms - perched as it is at the beating heart of this infamous coastal town.
With suits of armour, cannons, majestic ceilings and thick stone walls, it offers guests an unusual, unique and atmospheric experience hand in hand with its plush seating, bar and palatial rooms, which all have private bathrooms, a telephone, satellite TV, a safe and a mini-bar.
When you feel sufficiently restored following the marathon and after gently unwinding at the Parador Hondarribia then you can stroll through San Sebastian and enjoy the old town, local restaurants, perhaps try traditional Basque tapas or local barrel-aged cider - and lose yourself in the sea views of France across the way.
Whichever way you decide to enjoy the San Sebastian marathon, whether you take part or simply watch the courageous competitors at work, make sure you do it in style and book your trip to the luxurious Parador Hondarribia now to enjoy a slice of San Sebastian history.