Making the Best of Autumn With Paradores
Now that summer's over and autumn is finally here, it's time to take advantage of the slight chill in the air and changing leaves to make the best of its features at Paradores' luxury and historic hotels!
Take full advantage of your seasonal holiday in Spain by trying out this cooler period's classic cuisine at Parador Chinchón, exploring the best of nature at Parador Bielsa, and gathering up the best grapes and mushrooms at Paradores Calahorra and Teruel.
Delicious food and glorious landscapes
Autumn's cooler weather means that you can finally enjoy some of Spain's heartier cuisine. Dig in at Parador Chinchón, a romantic, former monastery near Madrid, where you can sample cocido, a traditional chickpea stew served in parts: first the soup stock, then a mix of chickpeas, chicken and vegetables, and finally a hearty serving of meat. When the wind begins to blow there's nothing more scrumptious than this classic meal!
Book now at Parador de Chinchón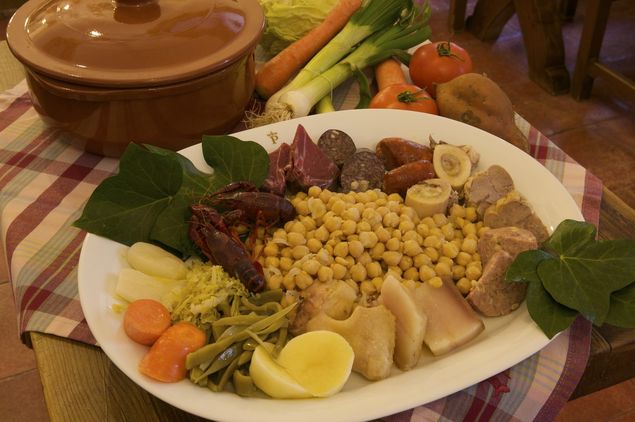 The makings of a great cocido!
The season also brings the perfect weather for hiking, and especially for viewing the intensely changing covers of the forest's leaves. Few spots are more ideal for this venture than the Huesca Pyrenees, where you can wander about the stunning Mount Perdido while enjoying absolute comfort at Parador Bielsa, a lovely mountain lodge in the midst of this natural wonderland. Explore the wooded trails or even do some whitewater rafting in the heart of this mountain paradise.
Foraging nature's bounty
Autumn also brings the harvest season, and several spots throughout Spain are especially suited for travellers seeking to partake in foraging.
Wine connoisseurs should head to La Rioja's lovely Parador Calahorra, right in the heart of wine country. A wide variety of exceptional wineries are located in close proximity to the Parador, and guests can take all sorts of tours, wander around the vineyards, participate in tastings and even visit the Rioja Baja Wine Museum in order to become a full-fledged expert.
Another option is to head to Spain's Aragonese mushroom region and visit Parador Teruel, a charming Mudéjar-style mansion located just outside the historic city. Stroll around the gardens before heading into the countryside to gather up all sorts of delicious varieties of mushroom, perfect for eating on their own or mixed with game or pastas.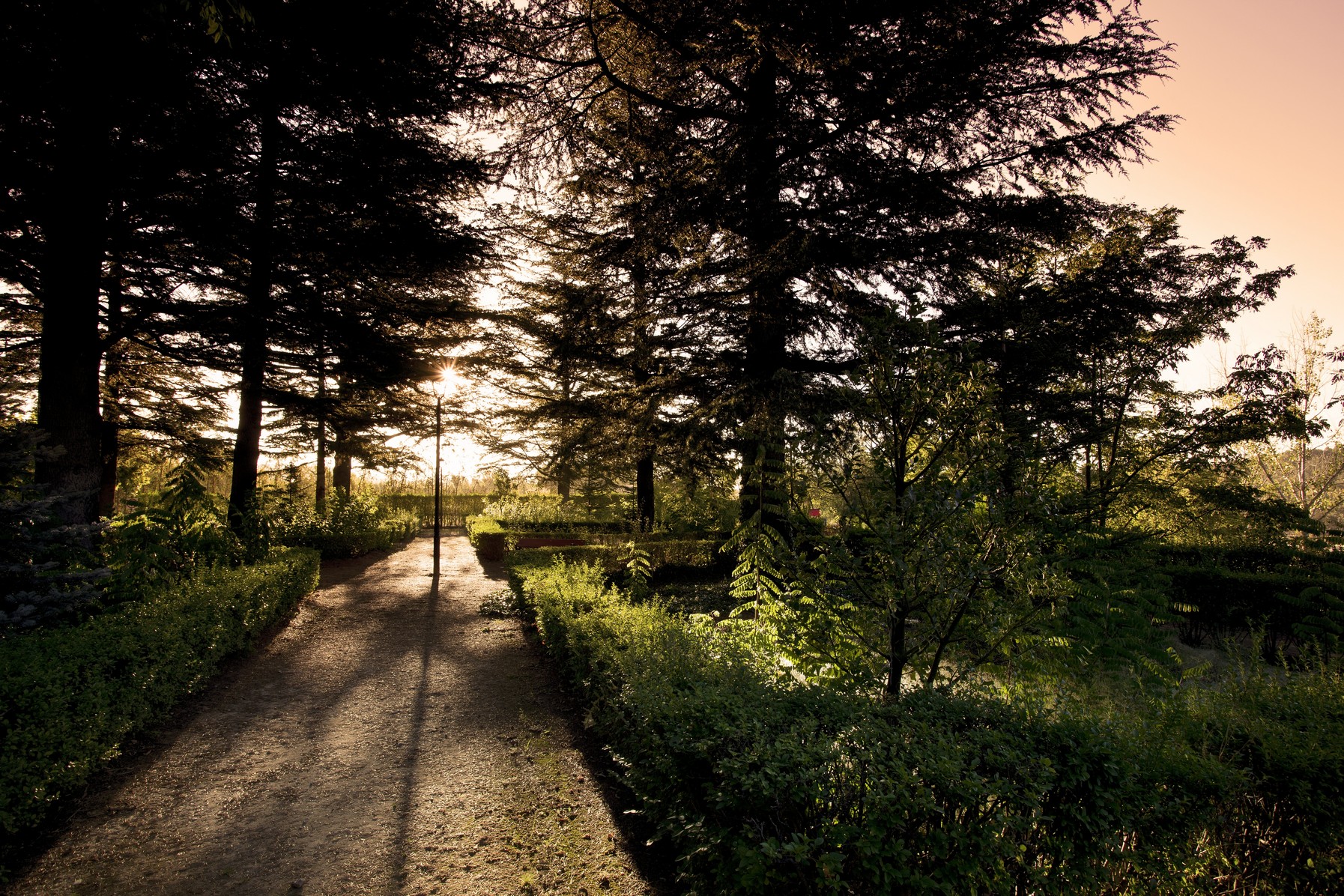 The gardens at Parador Teruel
Excited to make the best of autumn during your Spanish escape? Contact Paradores Chinchón, Bielsa, Calahorra or Teruel today!