Make it from Madrid to León in AVE. Fast and easy!
Travelling from Madrid to León is now easier than ever. We feel very happy and proud of Spanish Transportation Net to warmly welcome the new Spanish High Speed Rail (AVE) going from Madrid to León and back. Now those two cities are closer and it's the moment to visit the city of León and stay at our Parador de León.
This high speed train will be leaving from Chamartín Train Station in Madrid and it will make 3 different stops plus the last one in León. Those stops are in Segovia, Valladolid and Palencia, so it is not only an easy way of going to León, but also for visiting those other cities. The ticket price to León is estimated to start at 30€, and it will depend on the days, number of tickets and seats. You will have to pay attention to the special offers and their timetables! The trip duration for these 345 kilometres is 2 hours and 25 minutes, but it is estimated to be reduced in 15 minutes. This duration means more than 1 hour less than going by car. That's fast, don't you think?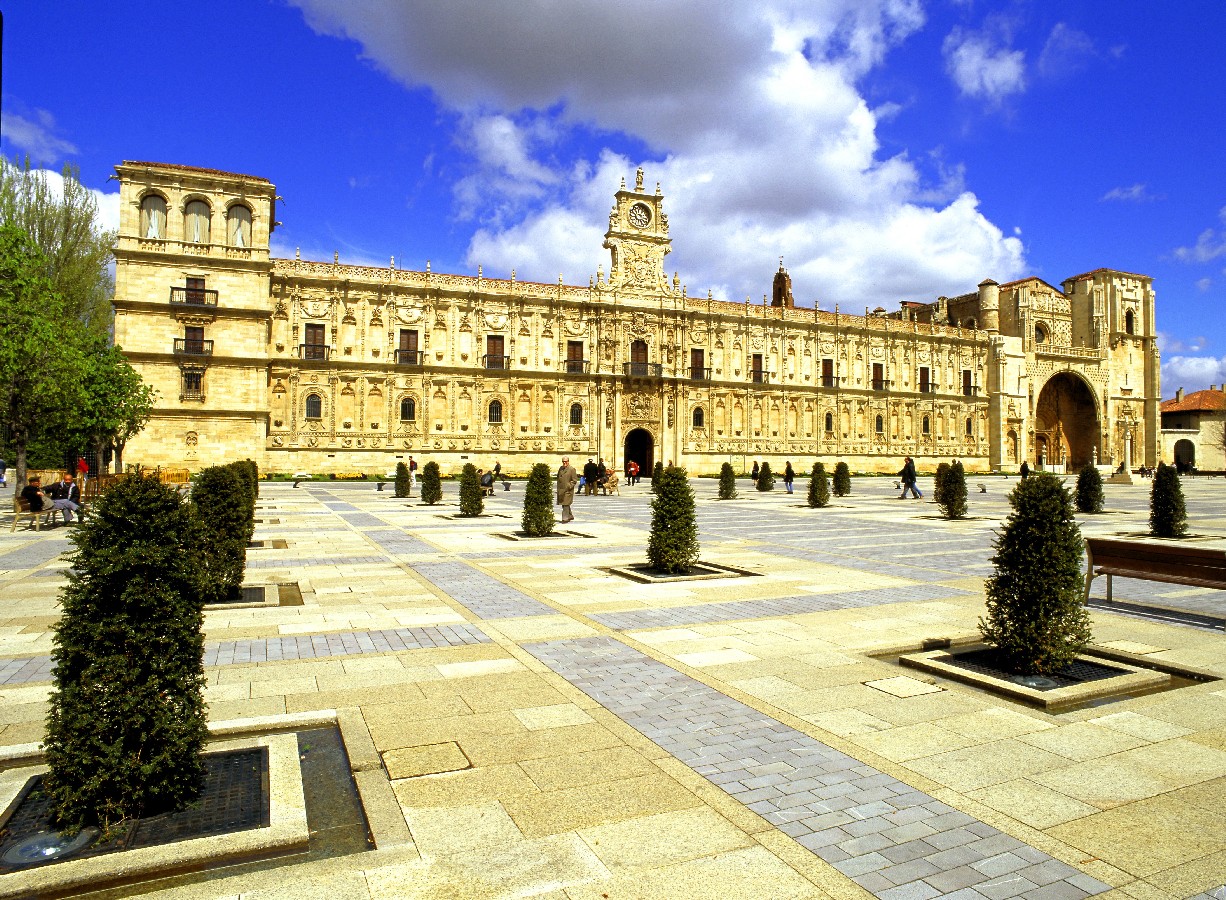 Parador de León
It is a great way of going from the capital city, Madrid, to León, one of Spanish most emblematic cities. Our Parador de León is also known as Hostal de San Marcos, and it will let you try a great traditional cuisine as well as stay in big, fancy and elegant rooms at a 16th century building inside a magical City.
Take your time and think of it. Start planning your trip to León and Parador de León and buy your AVE tickets Madrid-León. Here you can check the webpage and check the promos on limited tickets that Renfe has from time to time. Also the timetables and the ticket prices can be checked there Let's get started!