Luxury Bed & Breakfast at Paradores
Spain is a country full of history, stunning geographical wonders... and scrumptious food! Make sure every day of your holiday in Spain starts off right by enjoying the exquisite breakfasts offered at Paradores' luxury and historic hotels.
Custom room service enables guests to enjoy their morning meals within their amazing lodgings, while elaborate buffets are offered in the main dining rooms and feature all breakfast standards, plus fruits and regional pastries. Partake in a balanced breakfast that not only provides the essentials for your health and energy throughout the day, but also treats you to a festival of delicious flavours.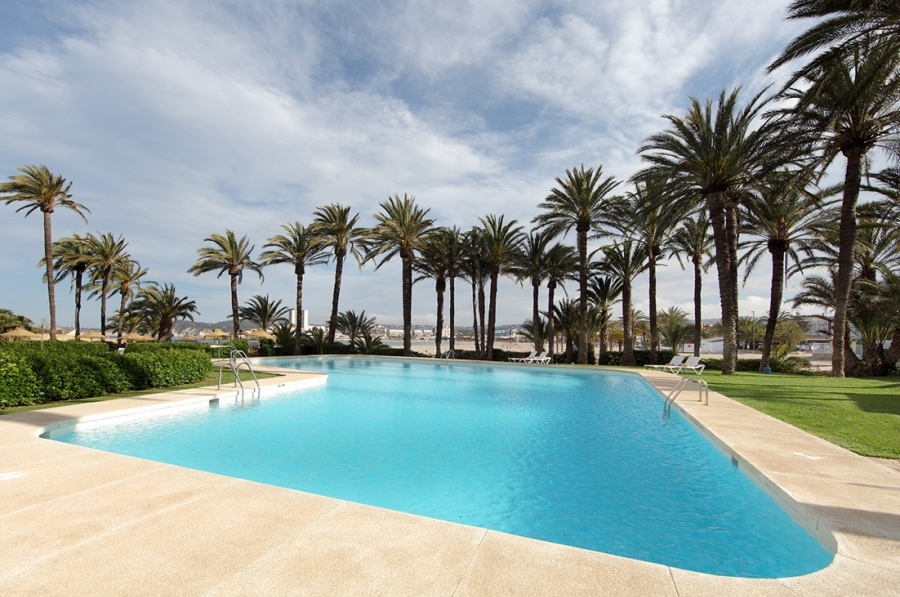 Breakfast on a balcony at Parador Jávea
Delectable breakfasts
Whether you are planning on spending the day hiking across the Picos de Europa mountain range, taking a dip at the beach in Valencia or wandering through the charming streets of Santillana del Mar, you need a hearty breakfast to keep you energised throughout the day. Paradores' restaurants take on this challenge with gusto, providing distinctive culinary offerings featuring a full range of breakfast classics, from milks, juices, teas and coffees, to all number of hot dishes, rolls and pastries.
Book now at Parador de Salamanca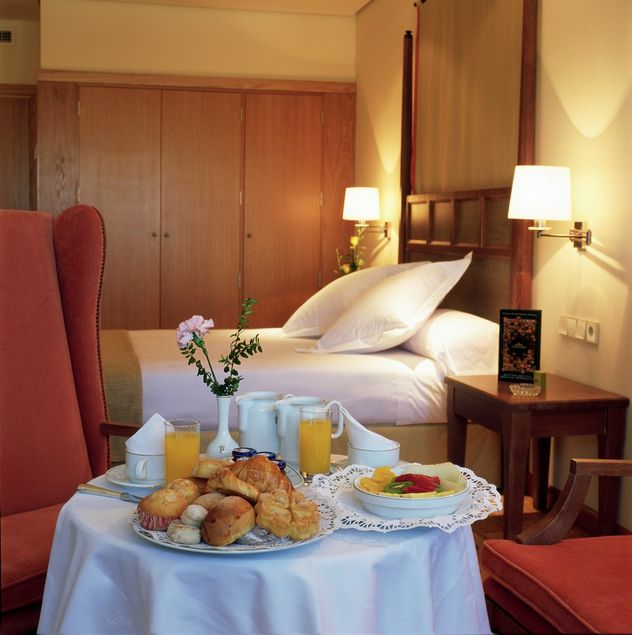 Room service breakfast at Parador Salamanca
Guests can enjoy a buffet breakfast or order their morning meals delivered by room service. Start the day off enjoying your freshly buttered toast or a local pastry under the coffered ceiling of your room in the 16th century Parador Alcalá de Henares, or perhaps overlooking the Mediterranean in Parador Aiguablava. A uniquely tasty experience!
Exceptional buffet service
During the summer months, selected Paradores offer breakfast buffets in their dining room, where guests can enjoy their meal at their leisure. At Paradores Jávea, Benicarló and Mojácar the buffet breakfast format is such that the main dishes are prepared in front of you, while starters and desserts are ready to be consumed whenever you wish. At Paradores Aiguablava, Baiona, Cádiz, Nerja, La Palma, La Seu d'Urgell and Manzanares, meanwhile, starters and desserts are offered buffet style, while main dishes are à la carte.
Book now at Parador de Mojácar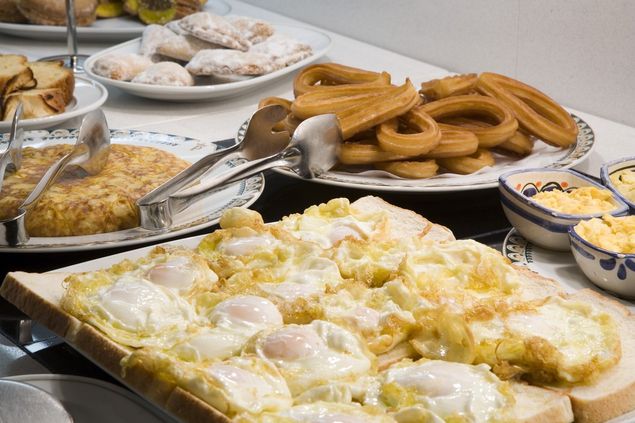 Buffet breakfast at Parador Mojácar
Whatever the presentation, the buffets are prepared in a manner reflecting Paradores commitment to cutting-edge cuisine and traditional regional gastronomy. Hungry yet? Visit the Paradores website to book your stay at any one of these luxury and historic hotels today!